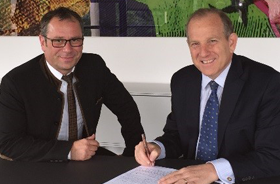 ​Geneva - The International Air Transport Association (IATA), to further its objectives for safe, secure and sustainable air transport, has become a full member of the European Organization for Civil Aviation Equipment (EUROCAE)​.
Since 1963 EUROCAE has developed performance specifications to facilitate the standardization of aviation technologies. It is a non-profit international organization composed of manufacturers, service providers, airlines, airports, aviation authorities and other stakeholders.
IATA's involvement will focus on ensuring:
Global interoperability for aircraft systems
Increased efficiency across the aviation value chain
Reduced ground system fragmentation and progress on the Single European Sky
Reductions in the cost of modernizing infrastructure
In addition, EUROCAE works closely with its North American counterpart, RTCA, Inc. IATA is now a member of both organizations, reflecting the importance it attaches to stronger links between standardization efforts in North America and Europe. This is particularly important with regard to facilitating progress on the SESAR and NextGen air traffic management modernization projects in Europe and the United States.
"For more than 50 years, EUROCAE has been at the forefront of harmonizing and improving the technical standards of the aviation industry. It is therefore absolutely right that IATA formalizes its membership of EUROCAE and plays a full role in the working groups that align with our members' priorities. EUROCAE's work plays a crucial role in creating a stronger aviation system and we look forward to working with them in our shared objective to create a safer, more secure and sustainable air transport industry," said Rafael Schvartzman, IATA European Regional Vice President.
"We are delighted to welcome IATA as the 200th member of EUROCAE. The strengthened collaboration with the airline community will be very beneficial for the technical standardization activities and also for the EUROCAE organization as a whole," said Christian Schleifer-Heingärtner, Secretary General of EUROCAE
For more information, please contact:
Corporate Communications
Tel: +41 22 770 2967
Email: corpcomms@iata.org
Notes for Editors:
IATA (International Air Transport Association) represents some 265 airlines comprising 83% of global air traffic
For more information visit EUROCAE website​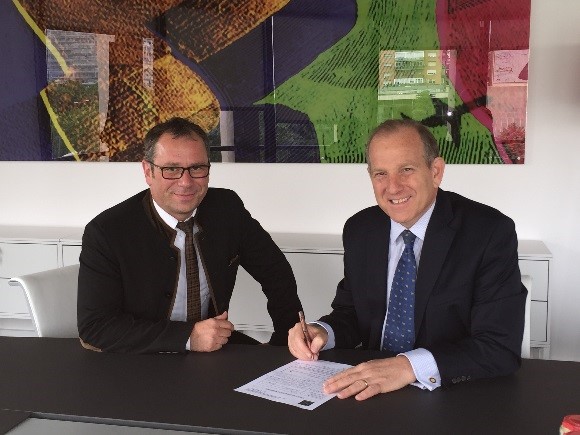 Christian Schleifer-Heingärtner, Secretary General of EUROCAE, and Rafael Schvartzman, IATA Regional Vice President, Europe, signing the agreement to make IATA the 200th member of EUROCAE.