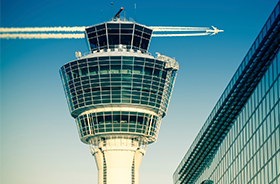 IATA Calls for Industry Collaboration on Safety Management at October Conference​
Geneva – The International Air Transport Association (IATA) is org​anizing a conferencefor aviation safety experts to advance safety management by sharing knowledge accumulated over the decade since the International Civil Aviation Organization (ICAO) safety management standards and recommended practices were introduced.
While Safety Management provisions have a ten-year history, 2013 saw a major change as these provisions were consolidated into the newly-created Annex 19 of the Chicago Convention. In March of this year, Safety Management standards and recommended practices were strengthened with the first amendment to Annex 19, which will need to be implemented by November 2019.
The IATA Operational Safety Audit (IOSA), a condition for IATA membership, includes Safety Management Systems (SMS) as part of its standards and recommended practices (ISARPs). IOSA will be updated by November 2019 to reflect the Annex 19 amendments.
"Safety is the number one priority for all involved in aviation. A commitment to global standards—such as SMS and IOSA—has contributed to making flying the safest form of long distance transportation the world has even known, and we are committed to making it ever safer. The biggest lesson from our first decade of Safety Management experience is that the greatest benefits will be derived when all stakeholders collaborate and align their efforts in implementation and ongoing operation of their respective programs.
This conference, therefore, is a unique opportunity to facilitate the sharing of experiences from the first decade of Safety Management—successes and challenges. That will allow us to collectively develop programs and strategies to maximize the benefits of Safety Management today and into the future," said Gilberto López Meyer, IATA's Senior Vice President for Safety and Flight Operations.
The conference, under the theme "A Decade in Review and the Vision Forward," will be hosted by the United Arab Emirates General Civil Aviation Authority (GCAA) and Etihad Airways, and will take place in Abu Dhabi, October 25-27.
Highlights
This important event will allow--for the first time--all safety management stakeholders to meet and collaborate for the improvement of both SMS and State Safety Program (SSP) implementation.
Featured speakers include:
Ismaeil Mohammed Al Blooshi, Assistant Director, General Aviation Safety Affairs Sector, UAE General Civil Aviation Authority and Vice-Chairman of ICAO Safety Management Panel
Captain Richard Hill, Chief Operating Officer, Etihad Airways
Catalin Radu, Deputy Director, Aviation Safety, Air Navigation Bureau, ICAO
Ricardo Génova Galván, Flight Standards Director, European Aviation Safety Agency (EASA)
John Duncan, Director, Flight Standards Service, FAA
Dr. Hazel Courteney, former Head of Strategy & Safety Assurance, CAA UK, and Chairman of ICAO Safety Management Panel
Dr. Jonathan Aleck, General Manager, Legal Affairs, Regulatory Policy and International Strategy, CASA, Australia
Jeff Poole, Director General, CANSO
The forum will feature discussions on:
Safety data and safety information protection and sharing
Emerging risk assessment strategies, including behavioral, statistical and predictive modelling
Safety culture and human factors
Performance-based approach to safety management
"This conference will bring together safety experts from airlines, regulators, airports, aircraft manufacturers, air navigation service providers, ground handlers and others to share experiences, best practices and lessons learned in the implementation of SSP and SMS programs. Through a unified industry-wide approach, we can work together to shape the next decade of aviation safety management," said López Meyer.

For more information, please contact:
Corporate Communications
Tel: +41 22 770 2967
Email: corpcomms@iata.org
Notes for Editors:
IATA (International Air Transport Association) represents some 265 airlines comprising 83% of global air traffic.
You can follow us at http://twitter.com/iata2press for news specially catered for the media.