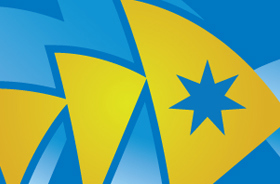 Translations:
Qantas presidirá la 74ª AGM de la IATA en Sídney (pdf)
Qantas realizará a 74ª Assembleia Geral Anual da IATA em Sydney (pdf)
Cancun - The International Air Transport Association (IATA) announced that Qantas will host the 74th IATA Annual General Meeting (AGM) and World Air Transport Summit. The event will attract the top leadership of the air transport industry to Sydney, Australia, from 3-5 June 2018.
"Sydney is an excellent choice to become the capital of the global air transport industry in June 2018. I am confident that Qantas will be an excellent host, as they were when we last met there in 2000. Australia's pioneering tradition on aviation matters carries on to this day with competitive airlines, effective air traffic management and a commitment to Smarter Regulation. As a result, aviation keeps Australia connected to the world. And those links contribute greatly to the country's prosperity. I am sure that we can look forward to a tip-top welcome 'down under' in a year's time," said Alexandre de Juniac, IATA's Director General and CEO.
IATA's member airlines welcomed Qantas' invitation to host the AGM in 2018 at the close of the 73rd AGM in Cancun, Mexico. Qantas is a founding member of IATA and four of its CEOs have chaired the IATA Board of Governors. That includes the current CEO, Alan Joyce, who was Chairman in 2012-13, and has served on the Board of Governors since 2009.
Next year's AGM, which will be held at the ICC Sydney, is the third time it is held in Australia, the previous years being 2000 and 1961, both in Sydney.
"I look forward to welcoming the leaders of the aviation world to Australia and hosting the IATA AGM in Sydney. We have a long history with IATA, having been one of the Association's founding members back in 1945," said Qantas Group CEO Alan Joyce.
"Today aviation supports hundreds of thousands of jobs in Australia and being on the doorstep of the world's aviation growth center, the Asia Pacific, millions of visitors each year. The AGM will give us an opportunity to showcase the warm, welcoming hospitality that Australia is known for and discuss some of the important priorities for an industry that is changing rapidly with new technologies, new markets and new generations of travelers," said Joyce.
The 73rd AGM and World Air Transport Summit in Cancun attracted 1,000 aviation leaders from IATA member airlines, industry stakeholders, strategic partners and members of the media.
For more information, please contact:
Corporate Communications
Tel: +41 22 770 2967
Email: corpcomms@iata.org
Notes for Editors:
IATA (International Air Transport Association) represents some 275 airlines comprising 83% of global air traffic.