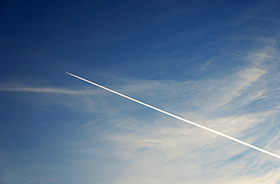 ​Madrid – The International Air Transport Association (IATA) called for a spirit of change from governments to capture the social and economic benefits of air connectivity, by enabling a more competitive air transport sector.

Today 8.5 million flights touch Europe each year. That activity supports 12.2 million jobs and $823 billion of European GDP. Those benefits have the potential to increase with the expected 50% growth in demand for air connectivity over the next two decades. To fully realize this potential Europe must address deep-rooted issues which hamper the competitiveness of Europe's aviation sector. Chief among the concerns are the onerous regulation, high taxes, inefficient air traffic management, and a lack of sufficient infrastructure capacity.
"In 2037, 1.9 billion passengers should be traveling to, from and within this continent. That growth will create jobs and drive a modern economy. But these economic and societal benefits will only materialize if Europe provides a playing field on which its airline industry can be competitive. Governments must embrace a spirit of change in their policies and ambitions for aviation. If governments make the right decisions for aviation—effective regulations, fair taxes and efficient infrastructure—the competitiveness of the entire European economy will improve," said Alexandre de Juniac, IATA's Director General and CEO, in a keynote address to the inaugural IATA Wings of Change Europe conference in Madrid, Spain.
IATA also announced that it is developing a Competitiveness Toolkit, which will provide governments with an analysis of the strengths and weaknesses of their air connectivity. The analysis will be updated regularly, to enable stakeholders to measure progress. The first country report, for Spain, was published at Wings of Change, with key European states to follow in the coming weeks.
IATA identified three key areas of action to enhance European competitiveness: improving air traffic management, enhancing aviation infrastructure, and reducing the cost and regulatory burden.
Air Traffic Management

A four-point plan for improvements should be adopted without delay by the European Commission, States, Air Navigation Service Providers and their staff, comprising:
Reforms to outdated work practices
Modernization of the ATM infrastructure
Empowering the European Network Manager, and
Strengthening the Performance and Charging Scheme regulation.
"This year's ATM performance has seen delays at record levels. Passengers deserve better, and airlines cannot wait for the benefits of the Single European Sky program to materialize. Urgent action is needed today to ensure improvements are in place for next summer," said de Juniac.
IATA and PANSA (the ANSP for Poland) jointly announced the publication of the Airspace Strategy for Poland, the first of the National Airspace Strategies that Poland, France, Spain, Bulgaria and Italy have undertaken to develop.
Airport Capacity
There is an urgent need to build more airport capacity, but IATA urged caution with the involvement of the private sector in running airports. And existing capacity must be handled with care. The European Slot Regulation, which is aligned with the Worldwide Slots Guidelines, has worked well to manage constrained airports in a way which ensures stable schedules while creating openings for new competition.
Smarter Regulations

IATA encouraged European regulators to focus on two key regulatory reforms:
The EU261 compensation scheme is complicated for airlines and passengers, and wholesale reform is urgently needed.
The Airport Charges Directive has failed to keep airport charges competitive. Over the last decade, passenger charges have doubled as a proportion of the ticket price. Those airports which have strong market power must be effectively regulated. "The key is to agree the principles for establishing which airports need regulating, and a way to make that regulation effective, quickly," said de Juniac.

For more information, please contact:
Corporate Communications
Tel: +41 22 770 2967
Email: corpcomms@iata.org

Notes for Editors:

IATA (International Air Transport Association) represents some 290 airlines comprising 82% of global air traffic.
You can follow us at http://twitter.com/iata for announcements, policy positions, and other useful industry information.
He gave his comments in a keynote speech at the inaugural Wings of Change in Europe Conference, held in Madrid 13-14 November. The Conference also included keynote speeches and contributions from

Henrik Hololei Director General for Mobility & Transport, European Commission,
Jose Luis Abalos, Minister of Public Works, Government of Spain,
Pedro Marques, Minister of Planning and Infrastructure, Government of Portugal,
Mikołaj Wild, Secretary of the State, Government of Poland,
Akbar Al Baker, Luis Gallego, Rafal Milczarski, and Carsten Spohr, CEOs of Qatar Airways, Iberia, LOT and Lufthansa respectively.