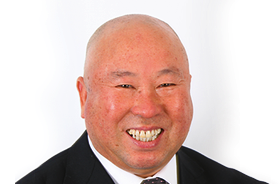 Translation:

国际航协北亚区副总裁宣布退休 (pdf)

​The International Air Transport Association (IATA) announces the retirement of Baojian ZHANG, IATA's Regional Vice President (RVP) for North Asia effective 14 December 2018.
Zhang joined IATA from the Civil Aviation Administration of China (CAAC) in 1994 and founded IATA's operations in China. Under Zhang's strong leadership, IATA membership in North Asia has grown to 36 airlines with China having the largest concentration of IATA member airlines of any country. Over the last 24 years IATA's China team grew from 3 to exceed 130 today. And IATA's BSP in China is the largest in the world, recording nearly 190 million transactions in 2017.
Until a permanent successor is named, Conrad Clifford, IATA's RVP for Asia Pacific will also lead IATA's efforts in North Asia.
I thank Baojian for his 24 years of extraordinary service to IATA and to the airline industry. His achievements are impressive as is the well-established and strong team that he leaves behind. The whole of IATA joins me in wishing Baojian all the very best in his well-deserved retirement," said Alexandre de Juniac, IATA's Director General and CEO.
For more information, please contact:
Corporate Communications
Tel: +41 22 770 2967
Email: corpcomms@iata.org

Notes for Editors:
IATA (International Air Transport Association) represents some 290 airlines comprising 82% of global air traffic.
You can follow us at http://twitter.com/iata for announcements, policy positions, and other useful industry information.