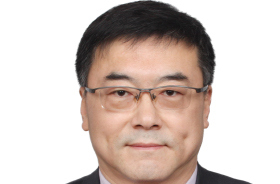 Translation:
国际航协委任马涛为北亚区副总裁 (pdf)
Geneva - The International Air Transport Association (IATA) announced that it is appointing Ma Tao as its Regional Vice President (RVP) for North Asia effective from 1 March 2019.
Ma joins IATA from the Civil Aviation Administration of China (CAAC) where he is currently the Head of the Airworthiness Certification Center of CAAC. Over his more than 30 years in aviation, Ma served in a number of positions within the CAAC before being appointed as the Permanent Representative of China to the Council of the International Civil Aviation Organization (ICAO). During his tenure at ICAO (2006-2017), Ma held key posts including as the Chair of the Technical Cooperation Committee (2008-2009), the First Vice President of the Council (2010-2011), and the Chair of the Working Group on Governance and Efficiency of the Council (2013-2015).
Ma will be based at IATA's North Asia Regional Office in Beijing. The North Asia region comprises Greater China, Mongolia and North Korea, where 36 of IATA's 290 member airlines are based. The main activities of IATA's North Asia operations include promoting aviation safety, advocating for the adoption of global standards, and managing financial settlements between airlines and agents. The North Asia Regional Office is also an integral part of IATA's Global Delivery Center supporting its worldwide financial settlement activity.
As Regional Vice President of North Asia, Ma joins IATA's Strategic Leadership Team, reporting directly to Alexandre de Juniac, IATA's Director General and CEO.
"We are very excited that Ma Tao will be joining IATA. He brings with him deep knowledge of the aviation industry, China and ICAO. The North Asia region has enormous potential. Under Ma's leadership, IATA can contribute to the region's success by promoting global standards, efficient regulations, and quality infrastructure. China, already the world's second largest aviation market, looks to the industry to play a key role in its strategic development. The challenge is keeping pace with the phenomenal growth," said de Juniac.
"I am passionate about aviation and its potential to assist in the development of North Asia. Having been fortunate enough to spend nearly a third of my career representing China at ICAO, I know first-hand how important global standards are to international aviation. And I am determined to strengthen IATA's relationship with China and the region's stakeholders as we focus on ensuring that aviation is safe, secure, efficient and sustainable," said Ma.
Ma graduated from the Civil Aviation University of China (1983) majoring in Aviation English. He also holds a master's degree in aviation safety management in a joint program of the Civil Aviation University of China and Ecole Nationale de L'Aviation Civile.

For more information, please contact:

Corporate Communications
Tel: +41 22 770 2967
Email: corpcomms@iata.org
Notes for Editors:
IATA (International Air Transport Association) represents some 290 airlines comprising 82% of global air traffic.
You can follow us at http://twitter.com/iata for announcements, policy positions, and other useful industry information