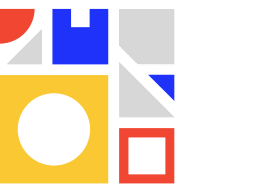 ​Category Adjustment and Deadline Extension
Translations:
Jurado de los Premios de Diversidad e Inclusión de la IATA (pdf)
IATA apresenta jurados dos Prêmios de Diversidade e Inclusão. Inscrições vão até o dia 15 de abril (pdf)
الاتحاد الدولي للنقل الجوي يكشف عن أسماء أعضاء لجنة تحكيم جوائز التنوع والشمولية (pdf)

The International Air Transport Association (IATA) announced the members of the independent judging panel for the IATA Diversity and Inclusion Awards as:

Angela Gittens, Director General, Airports Council International
Gloria Guevara, President and CEO, World Travel and Tourism Council
Mark Pilling, Vice President Publishing and Conferences, FlightGlobal
Karen Walker, Editor-in-Chief, Air Transport World


"We are honored to have such a renowned and diverse panel of experts as judges for the IATA Diversity and Inclusion Awards. Our aim is to inspire greater diversity and inclusion across the aviation industry by recognizing role models and company initiatives that are driving critical change," said Alexandre de Juniac, IATA's Director General and CEO.
IATA also announced the following important changes for nominations:

Eligibility: The Young High Flyer Award will be extended to nominations from women under the age of 40 (previously 30). This is to better accommodate the contributions made as nominees develop their careers and networks within the industry.
Deadline: The deadline for all nominations will be extended to Monday 15 April 6 PM Central European Time. This will ensure ample time for any new nominations as a result of category criteria adjustments.
Sponsored by Qatar Airways, the IATA Diversity and Inclusion Awards will honor excellence demonstrated in the categories of: (1) Inspirational Role Model, (2) Young High Flyer and (3) Diversity and Inclusion Team. The first awards will be presented at the conclusion of the 75th IATA Annual General Meeting and World Air Transport Summit to be held in Seoul, South Korea (1-3 June 2019).
Find out more about IATA Diversity and Inclusion Awards.
For more information, please contact:
Corporate Communications
Tel: +41 22 770 2967
Email: corpcomms@iata.org
Notes for Editors:
IATA (International Air Transport Association) represents some 290 airlines comprising 82% of global air traffic.
You can follow us at

http://twitter.com/iata

for announcements, policy positions, and other useful industry information.