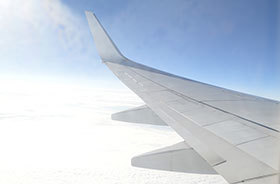 Translation:
IATA Pide a Panamá y a Venezuela Restablecer Conectividad Aérea (pdf)
Miami – The International Air Transport Association (IATA) is calling on the aviation authorities in Panama and Venezuela to urgently reestablish air services between the two countries, following the suspension of flights since 13 December 2020.
"This interruption could not have come at a worse time. Even before the COVID-19 pandemic hit, Venezuela only had very limited international air connectivity. Flights to and from Panama recently restarted and became a lifeline for both passengers and cargo. Severing this link before the holiday travel season and when demand for pharmaceutical cargo needed to fight the pandemic is at an all-time high will have dire consequences. People's travel plans will be severely disrupted, with many finding themselves stranded, while essential cargo will not be able to be transported or will be massively delayed," said Peter Cerdá, IATA's Regional Vice President, The Americas
"We fully understand that governments are prioritizing the protection of people from COVID-19. However, the aviation industry has been working with global organizations such as the International Civil Aviation Organization (ICAO) and the World Health Organization (WHO) to ensure that aviation can function safely during the pandemic. IATA has been cooperating with the relevant authorities across Latin America to ensure that borders can be safely reopened for air travel and is ready to assist in implementing globally aligned measures which will allow for the reopening of the essential Panama – Venezuela air corridor," Cerda continued.
The airline industry is currently undergoing its biggest crisis as a direct result of the COVID-19 pandemic. As air service slowly recovers across the region, placing any unnecessary restrictions on aviation during the crucial restart phase will delay the socio-economic recovery of the region's countries and people.
For more information:
Corporate Communications
Tel: +1-438-258 3155
Email: ruedigerm@iata.org
Notes for Editors:
IATA (International Air Transport Association) represents some 290 airlines comprising 82% of global air traffic.
You can follow us at twitter for announcements, policy positions, and other useful industry information.