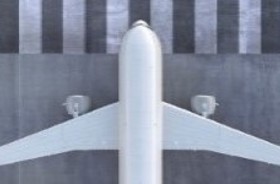 The International Air Transport Association (IATA) recognizes that the UK government is taking the steps it considers necessary to protect public health. While we understand this decision, it is of course deeply disappointing to see all travel corridors shut down, and universal testing and quarantine requirements imposed on all arrivals. Airlines understand and support the priority on protecting public health in the face of the global COVID-19 crisis. But, after nearly a year of battling the virus, the absence of coordination among governments is shocking. Since the beginning of the year we have seen Canada, the UK and the US introduce stricter measures to address concerns over developments in the COVID-19 crisis with little consistency between them from the perspective of the traveler.
The weeks ahead could bring even greater challenges in the efforts to control COVID-19 before we begin to realize the benefits of lockdowns and vaccinations. To maintain orderly facilities for essential travel and confidence in the measures that are being taken by governments, it is critical that governments work together more closely.
In the case of the UK, the government must also understand the severe economic impact that imposing universal testing and quarantine measures will have. To maintain a viable air transport sector capable of leading the recovery, a financial support lifeline is critical.
For more information:
Corporate Communications
Tel: +41 22 770 2967
Email: corpcomms@iata.org
Notes for Editors:
IATA (International Air Transport Association) represents some 290 airlines comprising 82% of global air traffic.
You can follow us at twitter.com/iata for announcements, policy positions, and other useful industry information.