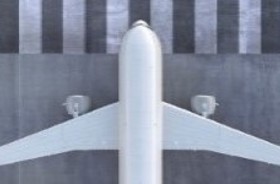 Translation:
Le gouvernement canadien doit planifier la reprise progressive de la connectivité aérienne (pdf)
Montreal - The International Air Transport Association (IATA) recognizes that the immediate focus of the Government of Canada is limiting the spread of COVID-19. This includes extraordinary measures aimed at stopping all but essential travel, along with strict testing and quarantine protocols, to eliminate the importation of new COIVD-19 variants.
These policy actions to restrict the freedom of movement are taking a severe toll on people, businesses and the economy. To limit these effects, it is critical that the Government of Canada is prepared to progressively reconnect the country to the world when objective criteria give the decision makers the confidence that the epidemiological situation can safely permit this.
A collaborative dialogue between industry and government will help this process in several key areas:
Efficiently implementing policy measures, including global guidance of expert organizations such as the International Civil Aviation Organization
Understanding and monitoring the benchmarks that the government is setting to eventually resume connectivity
Ensuring that measures can be implemented in the international context with minimal inconvenience to travelers.
"We are eager to support the leadership of the Honorable Omar Alghabra, Minister of Transport for Canada. This means implementing the measures needed to safely manage through the pandemic. But we must also ensure that there is a plan in place to energize the eventual recovery by restoring the freedom of movement and reconnecting the people and businesses of Canada, both internally and with the world," said Nick Careen, IATA's Senior Vice President for Airport, Passenger, Cargo & Security.
For more information, please contact:
Corporate Communications
Tel: +1 438-258-3155
Email: ruedigerm@iata.org
Notes for Editors:
IATA (International Air Transport Association) represents some 290 airlines comprising 82% of global air traffic.
You can follow us at twitter.com/iata for announcements, policy positions, and other useful industry information.