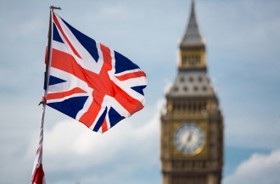 Willie Walsh, IATA Director General, commented as follows on today's publication of a report from the UK Government's Global Travel Taskforce:
"The UK Government's Global Travel Taskforce report marks an important step towards regaining the social and economic benefits of the freedom to travel from 17 May. There are some positives. The framework that this initiative is setting gives some clarity to both travelers and the travel industry. The intention to use a digital system, such as IATA Travel Pass, to manage testing and vaccination documentation is an important assurance of efficiency for check-in and border processes. And developing a plan to reopen travel is a step ahead of most other countries.
The Transport Secretary has outlined the role of travel in boosting business and underpinning the UK economy. Restarting travel is important for the UK. The success of this initiative will ultimately be judged by travelers who need a system that does not involve quarantine. And it must be easy to understand, predictable, affordable and convenient. With that in mind, there is a lot more work to do between now and 17 May.
The biggest concern is the sole reliance on PCR testing. This is far from the "affordable and accessible" promise that the government has made. PCR testing is expensive, inconvenient and, in short supply in some destinations. Studies show that the best rapid tests could deliver similar levels of accuracy and put the cost of travel within the reach of many more people. And it has the potential to replace the need for quarantine for "amber" countries. As the government looks into "cheaper testing" IATA calls for three measures to make this a reality:
Give travelers the ability to use more cost-efficient rapid testing
Exempt all Coronavirus tests from VAT, no matter the provider. Differing VAT standards applied to private and state provided testing confuses both providers and travelers. Moreover, the government should not be taking a 20% premium on what has become an essential service. And VAT on testing is an unnecessary barrier to the very travel that this initiative is trying to facilitate.
Engage the UK Competition and Markets Authority to act in the interests of consumers and launch an immediate investigation into Coronavirus testing charges.
An effective restart presents an opportunity to recover the GBP 49 billion worth of UK GDP that has been lost over the last year and to save the 860,000 jobs that are currently at risk. As we move from health crisis to economic recovery it is vital the UK leads from the front. "
For more information, please contact:
Corporate Communications
Tel: +41 22 770 2967
Email: corpcomms@iata.org