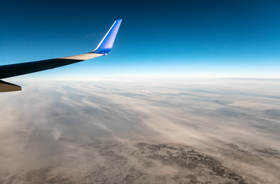 Montreal -The International Air Transport Association (IATA) has added a new functionality to its MRO SmartHub which allows users of the product to sell their surplus aircraft components and parts via online auctions.
MRO SmartHub is a neutral web-based platform enabling airlines, maintenance, repair and overhaul (MRO) providers, OEMs and trading organizations to gain a greater transparency into the surplus aircraft parts market, plus real-time access to fair market values (FMV).
The new e-Auction platform includes features such as:
Choice of bidding for an entire auction lot or submitting an item-by-item bid
Ability for buyers to simultaneously participate in multiple auctions
Options for buyers to download details of the auction listings, review these offline and then upload their bids into the live auction
Easy communication between bidder and seller via an integrated chat function
Sellers can fully customize auction parameters
Access to extensive statistics and analytics for bidders and sellers on the content and status of every auction
"Many airlines are drastically restructuring their fleets and retiring aircraft due to the COVID-19 pandemic and the resulting slump in demand. This is driving up the inventory of components and parts, with the market for used surplus material (USM) expected to grow to US $7.9 billion by 2022. The new MRO SmartHub e-Auction functionality provides users with an additional, fast, efficient and secure way to market their inventory," said Garath Harries, Product Manager IATA MRO SmartHub.
As a major long-time participant in the surplus components business, Lufthansa Technik will be the first customer to use the new functionality by holding an auction on MRO SmartHub from 26 April 2021, timed to coincide with MRO Americas being held in Orlando from 27-29 April 2021.
The MRO market is currently valued at US $50.3 billion annually, a significant portion of which is attributed to material costs. IATA MRO SmartHub creates efficiency gains in the supply chain and provides a more accurate assessments of FMV, eliminating the necessity for extensive and sometimes costly market research initiatives. Additionally, the IATA MRO SmartHub:
Enables the accurate valuation of parts inventories at any point in time
Increases confidence in the procurement and sale of aircraft components and parts
Allows for better-informed decisions on the utilization and disposition of aircraft parts inventories
Enhances trust in buyer/vendor relationships through increased market transparency
Full details on IATA MRO SmartHub can be found here.
For more information, please contact:
Corporate Communications
Tel: +41 22 770 2967
Email: corpcomms@iata.org
Notes for Editors:
IATA (International Air Transport Association) represents some 290 airlines comprising 82% of global air traffic.
You can follow us at twitter.com/iata for announcements, policy positions, and other useful industry information.