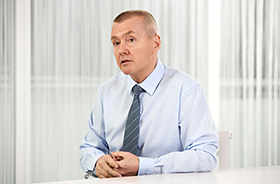 "IATA strongly condemns any interference or requirement for landing of civil aviation operations that is inconsistent with the rules of international law. We call for an independent investigation by competent international authorities. We support the decision of the ICAO Council to launch such an investigation under the provisions of Article 55 (e) of the Chicago Convention.
IATA has received an invitation from the Belarus Ministry of Transport and Communications, Department of Aviation to participate in an investigation of the events surrounding flight FR4978. The invitation did not detail the role IATA would play or specify the terms of reference or legal framework under which the proposed investigation would take place. IATA believes that an independent investigation by competent international authorities is required."
Willie Walsh, Director General, IATA.

For more information, please contact:
Corporate Communications
Tel: +41 22 770 2967
Email: corpcomms@iata.org
Notes for Editors:
IATA (International Air Transport Association) represents some 320 airlines comprising 83% of global air traffic.
You can follow us at twitter.com/iata for announcements, policy positions, and other useful industry information.