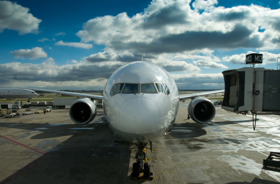 Geneva - In response to the announcement by Schiphol Airport that it is proposing an increase of its charges by 37% (2022-2025), IATA issued the following comments:
"It is irresponsible that Schiphol is increasing airport charges by 37% in the middle of a crisis. It is insulting that the airport is positioning a token 5% reduction in their demands (originally 42%) as a response to the needs of their customers. And it is nonsense that they are justifying the increase to encourage a more sustainable aviation sector. Penalizing airlines with higher airport charges does nothing to move the sector towards its net zero goals.
"The entire aviation value chain has suffered losses in the crisis. Shifting the financial pain to your customers is something that only a monopoly could do. The airport's shareholders need to step up. They have benefitted from stable returns pre-crisis. Now they must support the business in the bad times.
"The Royal Schiphol group describes itself as "an airport company with an important socio-economic task." The proposed increase makes a mockery of that description. Raising charges will increase the cost of connectivity, discourage tourists, put jobs at risk and make trade more expensive," said Willie Walsh, IATA's Director General.
Air transport's contribution to the economy of the Netherlands is significant. Pre-COVID the industry supported hundreds of thousands of jobs and contributed billions to the GDP of the Netherlands. IATA urges the regulator to heed the appeals of the airlines to ensure that international connectivity between the Netherlands is maintained and the county's recovery from COVID-19 is protected. Schiphol needs to contribute to recovery, not set it back.
For more information, please contact:
Corporate Communications
Tel: +41 22 770 2967
Email: corpcomms@iata.org
Notes for Editors:
IATA (International Air Transport Association) represents some 320 airlines comprising 83% of global air traffic.
You can follow us at twitter.com/iata for announcements, policy positions, and other useful industry information.