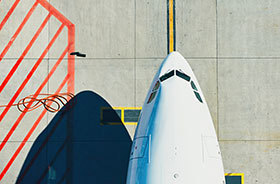 Montreal - The International Air Transport Association (IATA) announced it reached agreements with the Alaska Air Carriers Association, (AACA) and the Indonesia National Air Carriers Association (INACA) under which the associations will promote the IATA Standard Safety Assessment (ISSA) among the membership of their respective organizations.
ISSA is a voluntary safety audit program aligned with global best practices and created primarily for airlines that operate aircraft which have a lower maximum take-off weight (MTOW) than the 5,700 kg (12,566 lbs.) threshold for participation in the IATA Operational Safety Audit (IOSA). ISSA is also an alternative for airlines, such as some private charters, whose business model does not allow conformity with IOSA's standards. ISSA is not a substitute for IOSA which remains a requirement for IATA membership.
"We look forward to working with AACA and INACA to help ensure that eligible operators have a robust safety infrastructure in place, validated by an operational safety evaluation. Our experience with IOSA confirms that globally harmonized safety assessments deliver tangible and measurable improvements in industry safety," said Mark Searle, IATA's Director Safety.
"We are excited to work with IATA to promote the ISSA program to enhance aviation safety in Indonesia," said Bayu Sutanto, Secretary General of INACA.
"AACA hopes our collaboration with IATA will further advance the safety of air transportation in Alaska," said Jane Dale, Executive Director, AACA
For more information, please contact:
Corporate Communications
Tel: +41 22 770 2967
Email: corpcomms@iata.org
Notes for Editors:
IATA (International Air Transport Association) represents some 300 airlines comprising 83% of global air traffic.
You can follow us at twitter.com/iata for announcements, policy positions, and other useful industry information.