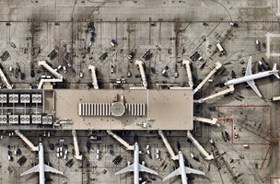 Geneva-IATA thanks the European Commission for providing confirmation of the slot rules for next summer in good time, resisting calls to fully switch the pre-pandemic slot rules back on. The extended slot alleviation provides certainty of the rules when the demand environment remains unpredictable, allowing airlines to build sustainable schedules that respond to demand. IATA particularly appreciated the Commission's openness to discuss technical aspects of the proposal, which led to the choice of a slot use threshold that can be practicably implemented by airlines in terms of schedules and slot planning.
We hope that as soon as possible, governments restore travel rules that allow for the industry to return to growth again. Until demand growth stabilizes, it is essential slot rules are restored gradually and continue to maintain provisions for reasonable exceptions when conditions change—such as a rapid clamp down on travel with the emergence of a new variant like Omicron. Only with sustainable and predictable global travel rules can connectivity recover and remove the need for slot alleviation.
The airport slots system has been the backbone of building global air connectivity which before COVID-19 was serving 4.5 billion passengers across a route network that over 20 years had doubled while fares had halved in price. This success can be rebuilt if regulators treat the system with care." – Wille Walsh, IATA Director General
Notes for Editors:
IATA (International Air Transport Association) represents some 300 airlines comprising 83% of global air traffic.
You can follow us at twitter.com/iata for announcements, policy positions, and other useful industry information.