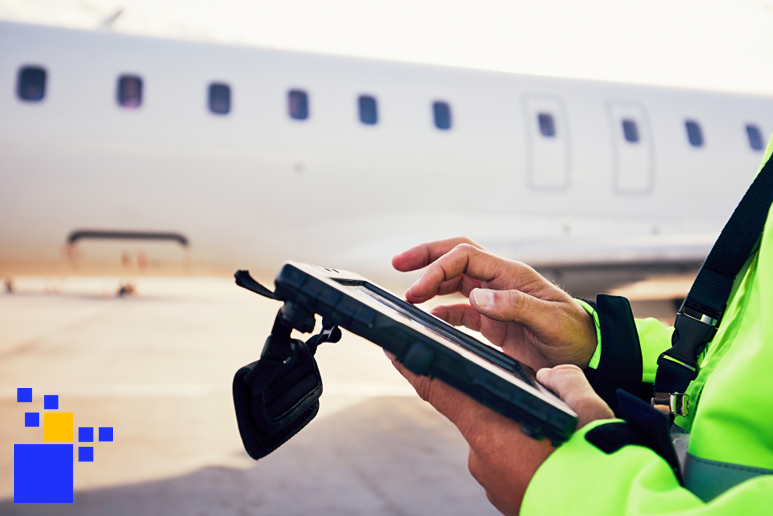 Achieving excellence through the use of data
The air cargo industry has been lacking true digital integration for too long. This situation prevents stakeholders from truly efficient collaboration, creates reliance on manual processes, and lack of door-to-door visibility and transparency from a customer point of view.
The initiatives defined and driven by IATA aim to address these challenges, by leading the industry with end-to-end supply chain collaboration on the development of innovative technologies, streamlined processes, and global standards.

Our vision is to achieve a fully digitally connected and integrated air cargo supply chain.
Data sharing will be fully digital and provide end-to-end visibility on shipments to all stakeholders;
Data availability and quality will be critical to achieving operational excellence and smart automation;
Services will be user-centric and customer experience will be a critical part of companies' strategies;
Companies must leverage the use of data to offer high added value services and differentiate themselves from the competition with a unique value proposition.
Our projects and initiatives
IATA works with the Cargo Operations & Technology Board (COTB) and its Working Groups / Task Forces to modernize air cargo standards, drive change and explore new technologies to assess their potential impacts and use within the air cargo supply chain:

ONE Record: ONE Record is a standard for data sharing and creates a single record view of the shipment. This standard defines a common data model for the data that is shared via standardized and secured web API.

Interactive Cargo: the Interactive Cargo project aims to equip the air cargo supply chain with responsive air cargo services based on intelligent systems able to self-monitor, send real-time alerts, respond to deviation to meet customers' expectations, and report on the cargo journey to allow data-driven improvements.

Cargo Connect: Cargo Connect aims at simplifying, standardizing, and modernizing connectivity with and between the Cargo Community Systems (CCSs). It will promote digital collaboration and enable efficiency by creating a stronger alliance between airlines, freight forwarders, and distribution partners.

e-freight / e-AWB: e-freight is an industry-wide initiative involving carriers, freight forwarders, ground handlers, shippers, customs brokers and customs authorities. e-freight aims to build an end-to-end paperless transportation process for air cargo through a regulatory framework, electronic messages, and high data quality. This initiative also includes the e-AWB project, the electronic version of the paper Air Waybill (AWB).
FEDeRATED: This project is co-funded by the European Commission / Connecting Europe Facility (CEF) and aims to deliver the foundations for a trustworthy and interoperable business and administrative data-sharing infrastructure for freight transport and logistics. 15 partners (including IATA) located in 6 EU Member States (Luxemburg, Italy, Finland, Sweden, Netherlands, Spain) are contributing to this project.
Our events
For us to stay engaged with the air cargo community, we organize yearly events focusing on our various projects and activities.