Need Help?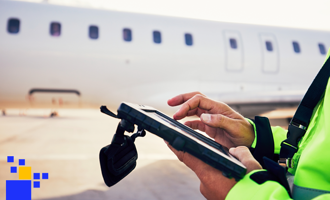 Achieving excellence through the use of data
The air cargo industry has been lacking true digital integration for too long. This situation prevents stakeholders from truly efficient collaboration, creates reliance on manual processes, and lack of door-to-door visibility and transparency from a customer point of view.
The initiatives defined and driven by IATA aim to address these challenges, by leading the industry with end-to-end supply chain collaboration on the development of innovative technologies, streamlined processes, and global standards.

Our vision is to achieve a fully digitally connected and integrated air cargo supply chain.
Data sharing will be fully digital and provide end-to-end visibility on shipments to all stakeholders;
Data availability and quality will be critical to achieving operational excellence and smart automation;
Services will be user-centric and customer experience will be a critical part of companies' strategies;
Companies must leverage the use of data to offer high added value services and differentiate themselves from the competition with a unique value proposition.
Initiatives
Need Help?
Our events
For us to stay engaged with the air cargo community, we organize yearly events focusing on our various projects and activities.