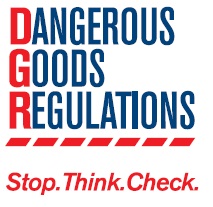 The DGR eList is a database product derived from the annually produced IATA Dangerous Goods Regulations manual, the globally accepted field reference source for companies shipping, forwarding, handling, and accepting hazardous materials by air.
With the DGR eList, you can obtain critical and up-to-date dangerous goods data through automated listings that are recognized and accepted worldwide.
Be more efficient with your Dangerous Goods operations
Provide faster, more accurate and more reliable service to your customers:
Save time – up to 5 minutes or more per transaction*
Improve accuracy – reduce errors with data automation*
Eliminate delays and penalties from the incorrect documentation of dangerous goods
DGR Data eList contains the following critical data from the DGR:
Section 2.8: Over 150 State and Operator variations
Section 4.2: List of over 4,000 Dangerous Goods
Section 4.4: More than 150 Special Provisions
Integrate the DGR Data eList into your system and quickly see the benefits.
DGR data can now be customized to meet your company's needs.
Download the DGR Data eList Product Sheet (pdf)
For further questions on the product, customization options and pricing please contact custserv@iata.org
*According to a survey of existing customers.