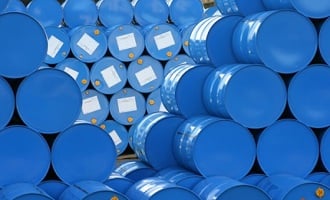 This Jet Fuel Price Monitor provides the latest price data from the leading energy information provider Platts. The Jet Fuel Price Index and price data show the average prices paid at the refinery for aviation jet fuel for the reported week.
Please note that we are unable to provide historical price data; for additional fuel price information visit the Platts jet fuel microsite.
For any questions relating to this analysis, please contact the IATA Fuel Team: fuelteam@iata.org
Fuel Price Analysis
The global average jet fuel price last week fell by 2.8% compared to the week before to $113.87/bbl.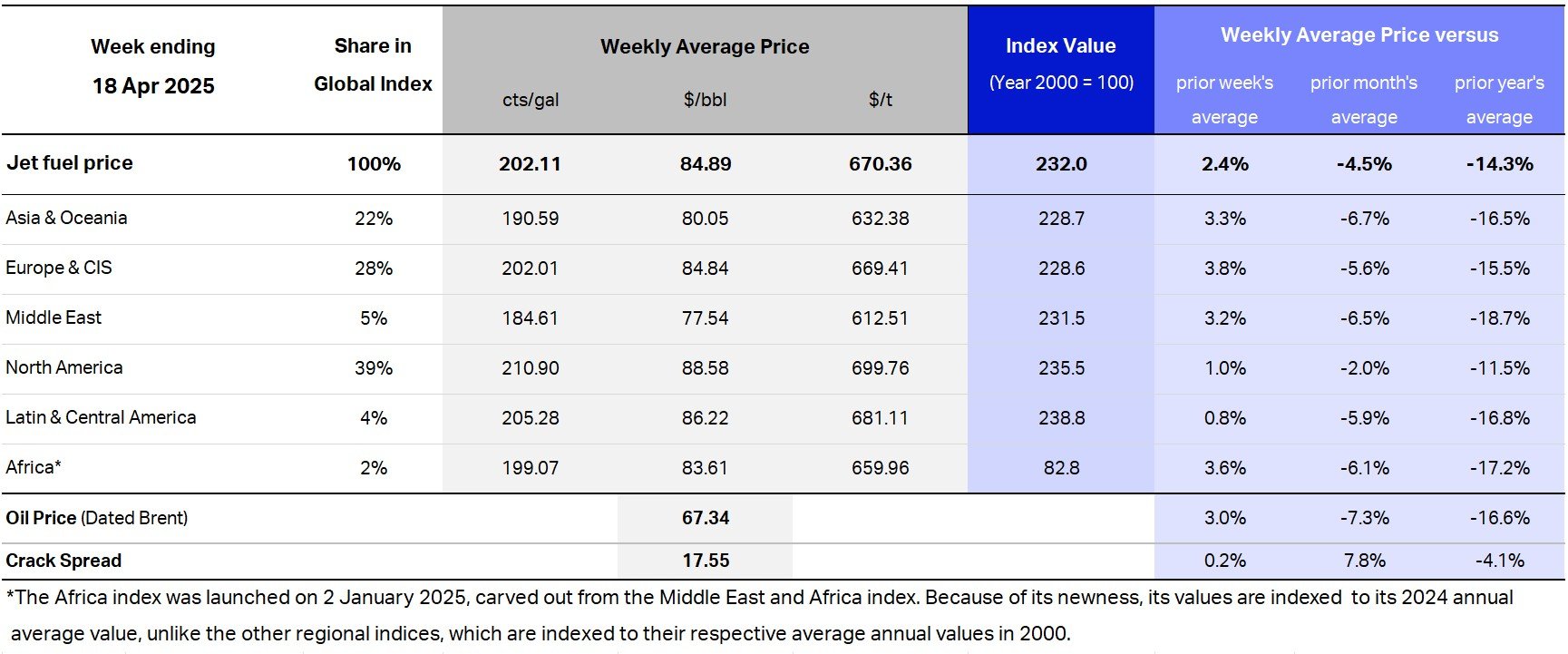 Market highlights of the week


Oil Market
The oil market was unmoved by an extension and deepening of production cuts by OPEC+ led by Saudi Arabia and Russia well into next year as concerns emerged that global demand could be weaker than thought.
Jet Fuel Market
European jet fuel prices fell as imports rose despite lower off-season airline demand. Prices were also pulled down in line with lower diesel prices in anticipation of higher diesel exports from Russia in December which would loosen global fuel flows.
Jet fuel prices in USA fell following the busy Thanksgiving period and with the prospect of strong local supply as a number of refineries emerge from maintenance.
The Asian market held steady, propped up by huge arbitrage volumes to Europe and USA.
Recent Jet fuel price development

Taking a look at the price action over the past 24 months

Jet fuel price developments - longer term perspective

Methodology for Platts Jet Fuel price index
Platts Jet Fuel Price Index is published by S&P Global Platts, reflecting its daily assessments of jet fuel spot prices in the physical spot market of relevant regional centers. When a market is not assessed on a particular day, for instance because of a market holiday, the previous working day's spot market price assessment is used.

Each of the individual Platts' assessments is given a weighting by Platts in the regional baskets, based primarily on demand for jet fuel in the region; in a similar way, each of the regional indices is given a weighting in the Global Composite Index .

These values are compared with the average spot prices in 2000, similarly weighted by demand during that period, to generate a percentage figure reflecting the overall rise in markets compared to the base period. As an example, an index value of 200 reflects a doubling of price since the year 2000.
The full detail of the methodology can be found on the S&P Global Platts website.
Please note that all aspects of the Jet Fuel Price Index methodology and data, including the underlying data, are the intellectual property of S&P Global Platts, a division of S&P Global Commodity Insights.