The industry's blocked funds have increased by 40% in the last 6 months, reaching the amount of USD 1.33 billion.
The total amount blocked is higher, mainly driven by two factors: the increase of sales across most markets and deterioration in Nigeria, Algeria and two new countries.
Blocked amounts in Africa & Middle East have increased by USD 169 million (+18%).
Two countries IATA was monitoring and flagged in the Watch List Countries in 2021 have now become Blocked Funds countries – Sri Lanka & Pakistan.
Blocked amounts in Asia Pacific currently stand at USD 213 million with Pakistan, holding 78% of the balance.
The top country with blocked funds is Nigeria where airlines are currently holding a balance of USD 282 million.
While IATA continues to monitor Bangladesh very closely and is engaging with the Bank of Bangladesh, it is no longer considered a blocked fund country. The outstanding amount airline shave in the country has been decreasing and any persisting issues have been mainly administrative. If any airline continues to face issues, please reach out to our IATA Area Manager for support.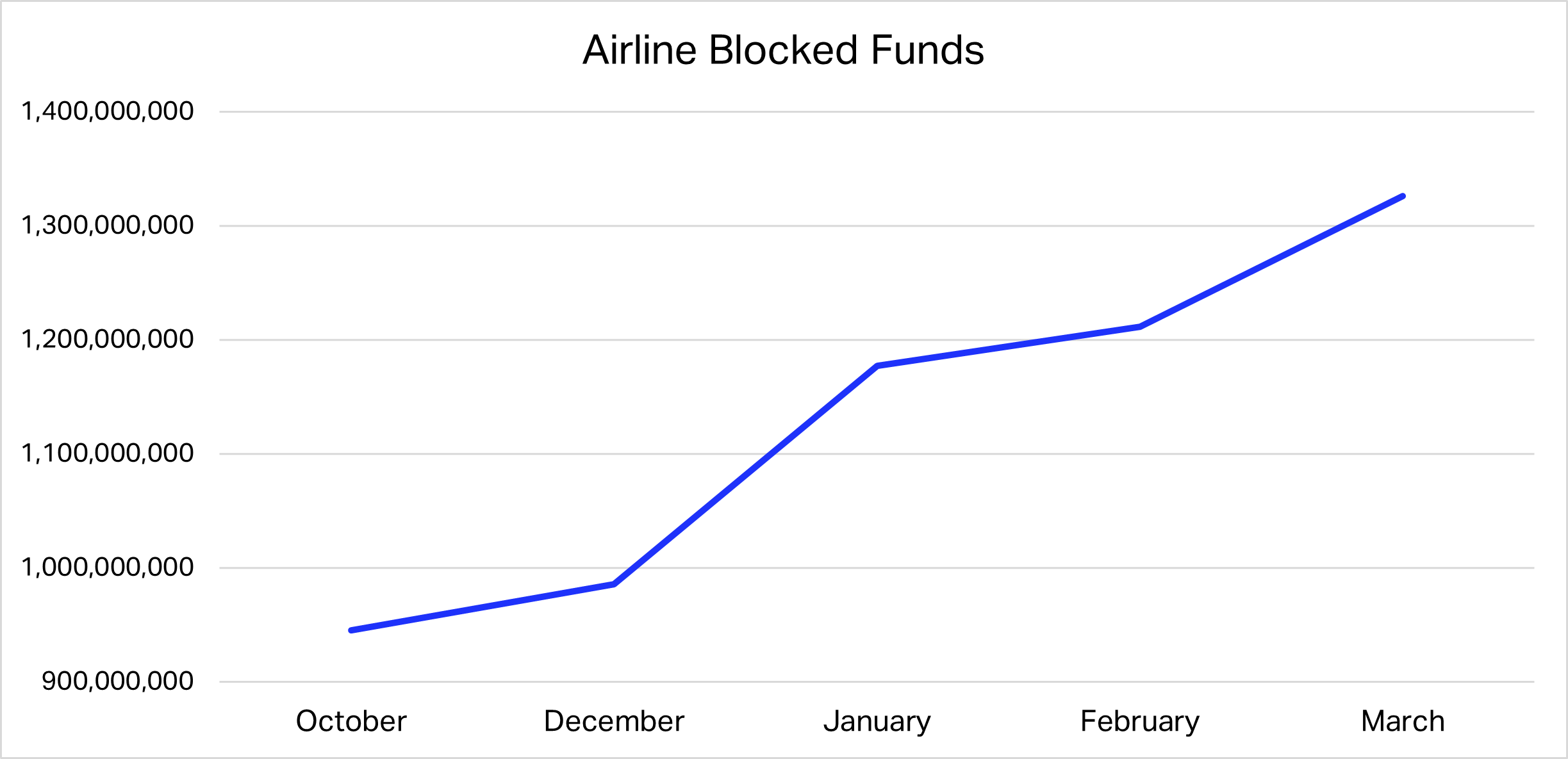 Watch List Countries Heatmap (click image to open)