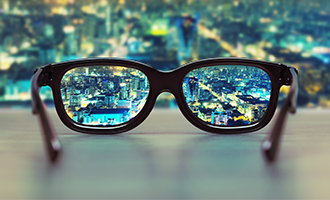 Your strategic decisions require data-driven clarity that only the right tools can be trusted to provide.
For the first time ever, the airline industry has a direct connection to comprehensive market intelligence data for strategic decision-making. Established in partnership with ARC, Direct Data Solutions (DDS) is a game-changing industry-sponsored program that provides the travel industry with timely, accurate and cost-effective access to global airline market data.
A single searchable database
Aimed at understanding travel patterns in the aviation industry, this groundbreaking initiative gives participating carriers easy access to a single global data set aggregated from multiple sources, including ARC's Area Settlement Plan (ASP) transactions, IATA's available Billing and Settlement Plan (BSP) transactions and contributed data from carriers. From network planning to fleet planning, revenue management, sales and marketing to business and product developing, no matter what business intelligence you require, Direct Data Solutions delivers.
Read the story of how Canadian carrier WestJet used DDS to fine-tune their network expansion strategy with unprecedented precision. (PDF)
DDS100 - A major milestone for IATA and ARC


Exclusive market insights
Together with ARC and Cirium, IATA gives airlines unprecedented visibility into ticket sales across all geographic regions—including both airline direct and indirect (agent) distribution channels. As an all-in-one comprehensive source, Direct Data Solutions gives users exclusive data that provides deep insight on a scale not offered anywhere else.
Where airlines go for global data
Direct Data Solutions could not exist without airline cooperation and commitment. To have access to another carriers' data, a carrier must contribute and release its data to be disclosed to fellow Direct Data Solutions participants. The world's leading carriers are actively contributing their sales data to the program giving us a truly global perspective. As a result, airline participation is constantly rising.
Airlines desiring access to all available data from Direct Data Solutions must complete the following steps:
Sign a Contributed Data License Agreement (CDLA) - contact Direct Data Solutions to initiate the process
Contribute ticketing data and complete a Direct Data Solutions technical implementation
Be at the forefront of business intelligence
Need help?
Are you interested in the potential of Direct Data Solutions? Please contact the Direct Data Solutions team using this form.
Are you already an Direct Data Solutions customer? Please contact the customer service team via the Customer Portal.