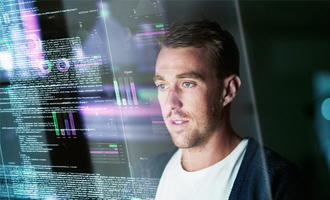 Base your decisions on real travel data
Our decisions are only as good as the information we base them on. When it comes to planning, strategizing, even researching, you need reliable air travel statistics that provide you with a complete, accurate picture of passenger movements around the world, market dynamics and performance of the airline industry. MarketIS uses actual ticketed data, reported by the world's airlines, to give you an accurate reflection of global air travel market.
Identifying new opportunities, evaluating revenue potential, deciding where to invest resources, all require in-depth understanding of the global air travel market. Geographically limited solutions, or travel statistics based on bookings, don't give you accurate figures with which to work, meaning your decisions could be misguided. For precise answers to your questions, and the ability to analyze and monitor passenger flows, and reach sound conclusions, MarketIS is the number-one global source.
Do you have questions about MarketIS?
Contact us for additional information.
Use tickets issued, reported by airlines
Figures from MarketIS are derived from tickets issued and settled through the IATA Billing and Settlement Plan (BSP), not bookings subject to change and cancellation. This accurate picture enables you to:
Draw sound conclusions and establish future direction with confidence
Analyze and understand air travel consumer behavior in different markets around the world
Obtain vital indicators regarding your target markets and consumers
Drill down into specific details to confirm hypotheses and make better decisions
Control budgets with detailed yet cost-efficient air traffic data
​
Manage risk and boost business
Target your tourism development campaigns – MarketIS gives you monthly information to understand the connectivity from your city, region or country to the rest of the world.
Identify best airline partners for joint marketing programs – The complete information provided by MarketIS includes the airlines that fly to and from the areas you are interested in.
Decide where to locate points of sale – MarketIS can help you discern the best places to open new stores or provide new services based on frequency of travel to or from the location, and the type of traveler concerned.
MarketIS is complete data
MarketIS gives you 100% of global market size estimates. Our BSP source is comprised of passenger tickets issued by more than 80,000 travel agents, 400 airlines and 29 Global Distribution Systems (GDS), processed with complex internal algorithms and calibrated to reflect total estimated market size.
Complete itineraries – True origins and destinations, route segments and connecting points, as well as airlines travelled enable you to analyze and monitor passenger flows with accuracy and confidence.
Comprehensive sales intelligence – Point of sale and service class and travel time information help you develop your sales strategies.
Key revenue indicators – Average fare and estimated revenue, and RPK by travel class enable you to evaluate ROI and revenue opportunities.
Ongoing or ad-hoc insight – Get a monthly/annual subscription or pay as you go to obtain the data and reports you need, when you need them.
Quick and easy access to the latest data – Our online web tool's intuitive interface enables you to generate up-to-date and varied standardized reports to aid your decision-making.
Customized information available – Data can be filtered and reports customized to your exact ongoing needs.
Flexible delivery – Reports can be produced in multiple formats, including Excel (xls) or text (txt), and data can be delivered through a secure and stable platform (iiNET) or via email, to fit your usage.
Are you already a MarketIS customer? Please contact the customer service team via the Customer Portal.