Need Help?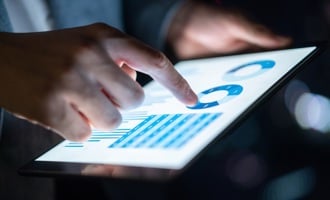 Reliable airline passenger traffic data for your unique business needs.
Understand global passenger flows from high-level perspectives to the most granular analysis. MarketIS gives you the premium travel data you're looking for.
Data analysis without limits.
To understand passenger flows on a global scale, you need easy access to accurate, comprehensive, and raw airline passenger traffic data. That's why IATA designed MarketIS.
MarketIS is a data solution that lets you track and analyze air passenger flows with accurate, comprehensive air traffic information. Whereas most data sources of this kind only use booking data, MarketIS gives you actual ticketing data combined with expert-backed estimates, creating the most complete picture of the market available.
Get the highest-quality global air traffic data right at your fingertips.
MarketIS uses actual indirect ticketing data from IATA's Billing and Settlement Plan and its own internal modeling systems to give you the most robust of global market estimates available.
Download the product guide with data samples
Discover MarketIS' features and learn how to leverage high-quality market intelligence data to fulfill your business needs.
Use the MarketIS platform to:
Get access to granular and reliable passenger traffic numbers.
Review and analyze true origins and destinations, route segments and connection stops, and airlines traveled.
See point of sale, travel time, and service class information.
Get average fare and estimated revenue and RPK by travel class.
Filter and format reports to your exact needs.
Export reports in your desired formats, including Excel (xls) or text (txt).
MarketIS is the go-to reference point for accurate data on passenger traffic and demand.
Various industries employ MarketIS to achieve their goals:
Need Help?
Consultants
Stay ahead of the competition with robust analyses backed by reliable data.
Health Institutions
Get the most accurate picture of population movements to create more effective health initiatives.
Government
Create policies based on the most precise passenger flows and passenger travel statistics.
Hotels & Resorts
Improve your market analysis, business and sales planning with the most in-depth data available.
Research
Access airline passenger statistics and data flexible enough to address all your objectives.
eCommerce/Media
Get valuable travel data to identify new markets or the best expansion opportunities.
Tourism & Destination Marketers
Gain deeper insights into passenger traffic and traveler behaviours.
OEMs/Alliances
Get a complete picture of airline market performance and passenger flows.
Financial institutions
Analyze and understand air travel consumer behavior around the world for robust analyses.
Use a tool customized to your specific needs.
Whether you want to use the tool for research, project development, or strategic planning, MarketIS can be adjusted to your unique needs. It's simple:
Select your desired coverage.
Identify the desired time period.
And customize reports to your organization's specifications.
Want to find out how MarketIS can help you?
Get in touch with the MarketIS Team.
Tell us about your business needs.
Receive a customized solutions for your organization.
You can't rely on guesswork to achieve your objectives. Get the exact airline passenger traffic data needed to optimize your operation.