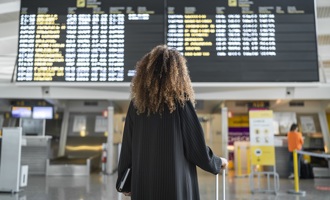 The Schedule Data Exchange Program is a new IATA initiative which will provide an industry-owned and controlled schedule and MCT database. It aims to reduce dependencies and provide airlines with more control, flexibility, and continuity over their schedule, capacity, and minimum-connection-time (MCT) data.
The goal is not to replace or create a schedule distribution service, but to provide a viable alternative schedule database that offers security and reliability. This ensures that airlines can continue their strategic and tactical operations seamlessly, even in unforeseen circumstances.
Why join the program?
Schedule, capacity, and MCT data are essential for the efficient operation of the air transport network. They are also valuable for various purposes, such as network planning, revenue management, slot coordination, or interline agreements. By joining the Schedule Data Exchange Program, airlines will benefit from:
Control
Airlines can determine when, with whom, and how to share their data while maintaining control over access, enabling them to make informed, tailored, and strategic decisions.
Flexibility
Airlines can choose from different methods of data sharing with no disruptions to existing workflow and designs.
Reliability
Airlines will have access to a schedule database that is updated weekly and standardized by IATA. They will be able to retrieve historical and future data for analysis and planning in accordance with an industry-defined give-to-get model and data release policies.
Additionally, the program will assist IATA in its role as an industry association by enabling it to provide critical services like industry reports, analysis, and advocacy work on issues affecting the industry's interests. The Schedule Data Exchange Program is a practical solution that empowers airlines, reduces dependencies, and ensures data continuity. By participating, you contribute to a stronger and more adaptable industry. Furthermore, this program addresses the current problem of disparate quality of data and lack of industry governance.
IATA has demonstrated strength in setting up and operating collaborative data governance and exchange programs that are in accordance with competition and anti-trust laws, adhere to strict data release policies, and ensure adherence to data security and privacy.
Want to stay informed about the program development?
Sign up for updates.
How to join the program?
The program is based on the give-to-get model, meaning that airlines need to contribute their schedule, capacity, and MCT data in order to access the schedule database. The program is open to both IATA-member and non-member airlines.
For inquiries, participation details or to join the program, please contact us by sending an email to schedule@iata.org.