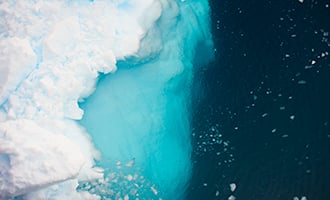 We want as many people as possible to enjoy the benefits of air travel. But today, climate change is an urgent challenge.
The aviation industry is working across the air transport industry towards an ambitious goal: net-zero carbon by 2050. New technologies such as more efficient and lighter planes as well as sustainable aviation fuels will eventually help cut emissions by 80%. We also campaign to optimize air routes and avoid congestion around airports, obliging aircraft to stay in the air until a landing slot is available. And we help airlines manage their environmental impact by reducing noise and waste.
And finally, we support offsetting, a system that allows a company to compensate for its emissions by financing a reduction in emissions elsewhere. Currently, airplanes have no choice but to use liquid fuels. But through offsetting, we can pay for emissions to be reduced in other parts of the economy.​
You can also contribute to reducing your carbon footprint when traveling by air. There are simple things you can do from offsetting your flights emissions to packing lighter. Check out the frequently asked questions below.
Frequently Asked Questions
LISTEN TO THE PODCAST
Hemant Mistry, Director of Energy, discusses an overview of how IATA views the future of sustainable flight.