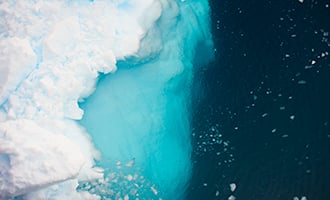 Climate change is a critical challenge for the aviation industry. We need to fly sustainably while allowing as many people as possible to enjoy the benefits of air travel.
The aviation industry is working across the air transport industry towards an ambitious goal: net-zero carbon by 2050. New technologies as well as sustainable aviation fuels (SAF) will eventually help cut emissions by around 80%. We also work on optimizing air routes and avoiding congestion around airports, obliging aircraft to stay in the air until a landing slot is available. And we help airlines manage their environmental impact by reducing noise and waste.
And finally, we support offsetting, a system that allows a company to compensate for its emissions by financing a reduction in emissions elsewhere. Currently, airplanes have no choice but to use liquid fuels until SAF is more widely available. But through offsetting, we can pay for emissions to be reduced in other parts of the economy.​
You can also contribute to reducing your carbon footprint when traveling by air. There are simple things you can do from offsetting your flight emissions to packing lighter. Check out the frequently asked questions below.
Frequently Asked Questions
Calculate the CO2 footprint of your flight
Simply search and select your departure and arrival airport. Choose the aircraft type and hit calculate. Not sure what the aircraft type is? The most common type on your route will be pre-selected. This calculator is a simplified version of IATA CO2Connect