ITA (Italia Trasporto Aereo), Italy's new flagship carrier, started its operations October 15, 2021 when its first flight, ITA AZ 1637, took off from Milan Linate to Bari. The new Italian national airline, with a focus on efficiency and innovation, customer satisfaction and environmental sustainability, boasts a blue livery, a symbol of the country's unity and pride, and of Italy's national sports teams.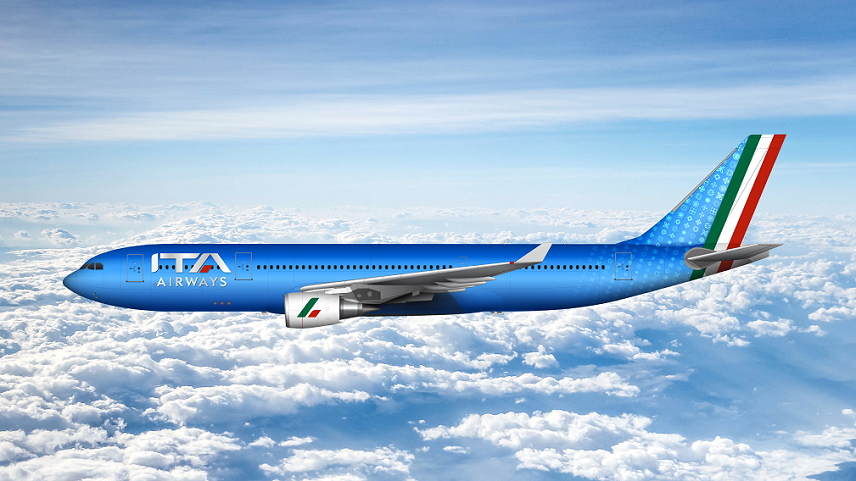 ITA Airways A330-200
The airline, member of the SkyTeam alliance, operates a network of 44 destinations and 59 routes – 191 flights in total (24 domestic and 56 international) – which will increase to 58 destinations and 74 routes in 2022 and 74 destinations and 89 routes in 2025. ITA Airways will focus its activity on the Rome Fiumicino hub and the Milan Linate airport, where it will position itself as the reference airline for business and leisure traffic.
It launched operations with 52 aircraft (7 wide-body, 45 narrow-body) to grow to 78 in 2022, with the gradual inclusion of new-generation aircraft that will reach 75% by 2025, with 105 new aircraft.
Though becoming an IATA member from day 1 of operations, the official membership ceremony was held December 6 at ITA's Headquarter in Rome, during a meeting between the two parties.
For Robert Chad, IATA's Area Manager France, Belgium, the Netherlands, and Southern Europe: "Italy's economic, cultural and touristic aura in Europe and beyond is a secret to no one. ITA has launched in extremely challenging times for our industry, but with each challenge comes an opportunity! We stand ready to support the teams and collaborate for their success. Organizing this meeting served as an excellent opportunity to discuss ITA's strategy and plans, and officially launch our collaboration."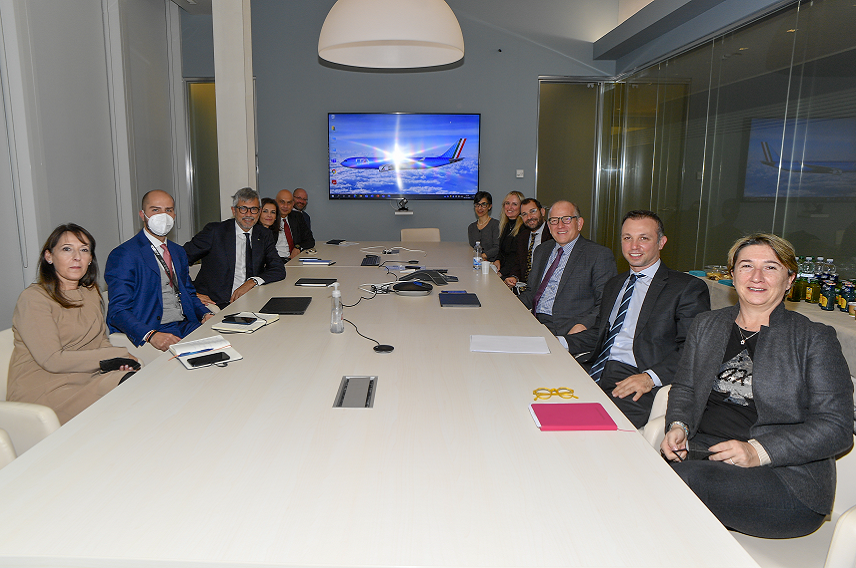 Left to right clockwise: from ITA: Giovanna Di Vito (Chief Strategies & Operations), Pietro Caldaroni (Institutional Affairs), Fabio Lazzerini (CEO), Emiliana Limosani (CCO), Roberto Carassai (CFO), Francesco Fusca' (Finance and Accounting), and from IATA: Nicoletta Masi (Campaign Manager Southern Europe), Daniela Capanna (Manager Industry Relationships), Giancarlo Buono (Director Safety & Flight Operations Europe), Rafael Schvartzman (Regional Vice President Europe), Robert Chad (Area Manager France, Belgium, the Netherlands, and Southern Europe), Alessia Prodon (Aviation Industry Analyst Southern Europe)
"We are extremely proud to receive today the certificate of our IATA membership and to officially join the IATA family. IATA played a crucial role in the commercial start-up of the Company, so it has been the occasion to thank the IATA team for their support in the past months and to share interesting thoughts about our cooperation to face the challenges ahead of the Air Transport industry" stated Fabio Lazzerini, CEO of ITA Airways.
"It is a great pleasure to welcome ITA Airways to the IATA family. We are certain that ITA will play an active and key role together with IATA in advocating for the restart of air transport within Italy, Europe, and worldwide. We look forward to working hand in hand and strengthening our collaboration," said Rafael Schvartzman, IATA's Regional Vice President for Europe.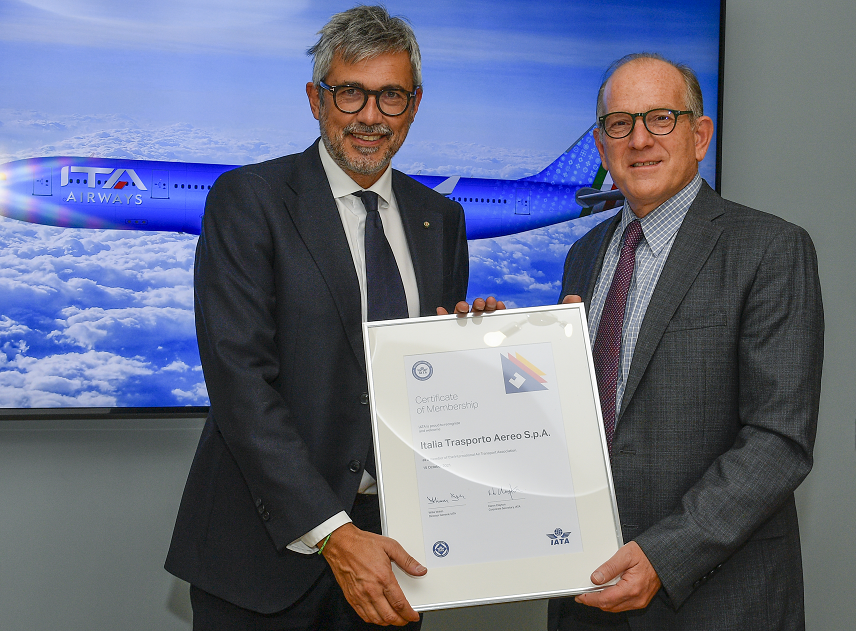 Fabio Lazzerini, CEO of ITA Airways, and Rafael Schvartzman, IATA's Regional Vice President for Europe
Additional information: