We spoke with Sergio Fernandez, IATA Europe's Director Airport, Passenger, Cargo, and Security on why the Passenger Name Record is particularly important, and the work IATA is undertaking with its members and European authorities.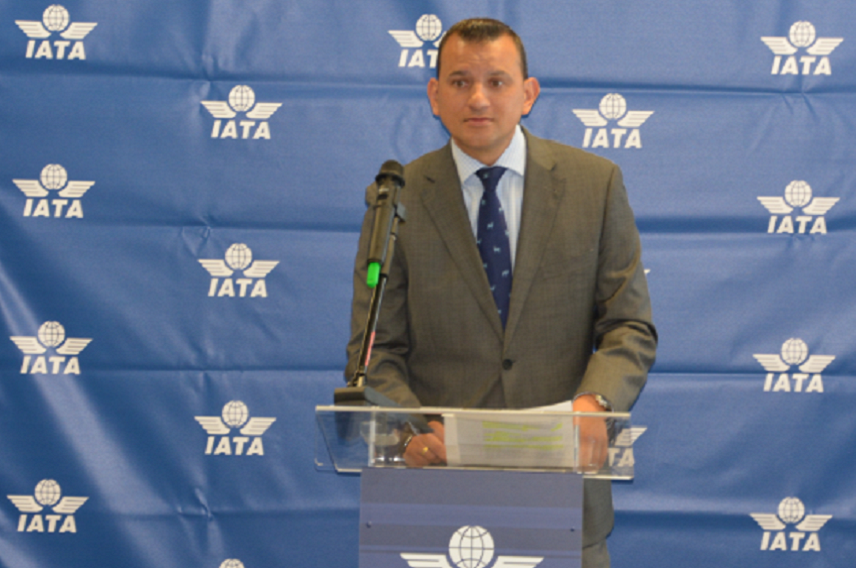 Sergio, please explain what a Passenger Name Record (PNR) is?
PNR data are the records created by aircraft operators or their authorized agents for each journey booked by or on behalf of any passenger. It can contain a wide array of information, such as complete travel itinerary for that PNR, travel agency, baggage information or forms of payment.
Why is collecting PNR data vital for States?
The vast majority of European countries have declared that PNR data collection and processing is among their top facilitation and security priorities to improve Border Security. The objective is to prevent, detect and investigate terrorism and other forms of serious crime, such as drug and human trafficking, and sexual exploitation of children to name but a few.
On April 27th 2016, Directive 2016/681 was adopted, compelling air carriers to transfer the PNR data collected in the regular course of their business to the EU Member States. This Directive is to be transposed by Member States by May 25th 2018*.
What is the industry doing?
At EU level we are working intensively with the EU institutions to ensure that both the Directive and further provisions and guidance material are aligned with industry standards and practices. We are also ensuring that any industry issues concerning the individual States' PNR implementation plans are communicated to all relevant parties. At national level, we are monitoring the progress made by States in the implementation of the Directive to offer our support, and raise concerns about misalignments on behalf of our members.
Why is this an important issue for airlines?
The PNR is a clear example of the need for the authorities and the airlines to work in close collaboration to enhance passenger facilitation while preserving border security. In this context, adhering to standards is essential to ensure maximum efficiency, as well as to reduce costs for all parties involved. We continue to monitor the implementation of PNR programs across Europe and to raise industry concerns with authorities whose plans do not follow either the Directive provisions and/or the industry standards, as well as international practices.
An excellent example of such work is the EU Implementing Decision 2017/759 on standard data format and communication protocols, which has been aligned with industry requests. Two other good examples are in Germany and Romania. For the former, most of the industry concerns raised were addressed in the final PNR national law; for the latter, an extension of the implementation deadline was provided, as required by the industry.
*The main principles of PNR Directive 2016/681
Regulate the transfer by air carriers of PNR data of passengers of extra-EU flights, with no obligation on air carriers to collect or retain any additional data from passengers or any obligation on passengers to provide any data in addition to that already being provided to air carriers
The Directive supports the International Civil Aviation Organization (ICAO) guidelines on PNR (e.g. States should seek to minimize the number of times PNR data is transmitted for a particular flight). Also, and through implementing Decision 2017/759, the Commission stated the specific data format and protocols to be implemented by States for the collection of PNR data from carriers
Penalty regimes must be aligned with Article 14 of the Directive while being effective, proportionate and dissuasive