Plastic is a miracle substance that has transformed our lives in countless positive ways. The inappropriate disposal of plastic, however, is an increasing environmental concern, especially the impact of plastic waste on marine life. The pressure from politicians and the public to eliminate single use plastics (SUP) is particularly strong. So what SUP initiatives is the airline industry undertaking to reduce its global footprint?
How much plastic do we use and waste?
Ever since their introduction back in the 1950s, 8.3 billion tons of plastic have been produced worldwide, only 9% of which has been recycled and 12% incinerated. The remaining 79% has either been stored in dumps or abandoned in natural habitats.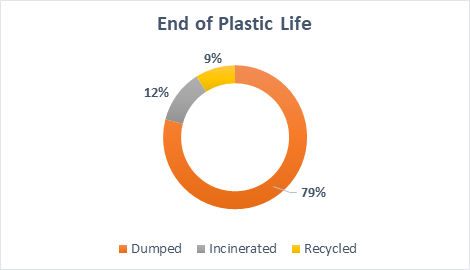 \
Source: Greenpeace
How much plastic can we save?
Shockingly, nearly 40% of the plastic produced is intended for single use. The silver lining: that leaves lots of room for improvement! Seriously tackling this issue would help to address the UN Sustainable Goal number 14 which aims to "conserve and sustainably use the oceans, seas and marine resources". So how can the airline industry contribute?
What are we doing about it?
On May 28th, 2018, the European Commission published a proposal for a Directive on the reduction of the impact of certain plastic products on the environment. These include cutlery, plates or straws. Airlines have also started playing an active role to reduce Single Use Plastics onboard. Binter Canarias and Hifly (respectively from Spain and Portugal) are two excellent examples.
Binter Canarias
The airline announced in May that it will replace its plastic glasses to 100% biodegradable paperboard glasses. Napkins and food boxes will be made from recycled paper, and cutlery from wood. This initiative should save the planet 3 million plastic glasses per year or 9 plastic tons from onboard plastic enamelware. In addition, Binter Canarias has been working hard to renew its fleet, introducing more sustainable and fuel-efficient aircraft.
For Noelia Curbelo, Binter Canarias' Institutional Relations and Communications Director: "2019 was an important year for Binter, as it marked the airline's 30th anniversary, a birth designed to improve air connectivity for the Canary Islands' inhabitants, enabling 180 daily flights among the different islands of the archipelago. This was an ideal moment to launch a variety of activities among which the reduction of single use plastic onboard, a perfect way to celebrate our anniversary together with our clients by showing our concern for the environment and particularly for nature, one of Canarias' greatest assets. It is yet another step forward in our environmental policy, and the initiative was very well received by our passengers."
Hifly
On December 26th, 2018 Hifly conducted the world's first plastic-free trial flight from Lisbon, Portugal to the Brazilian city of Natal, saving 350 kg of single-use plastics. The flight was considered a success, and passengers provided positive feedback.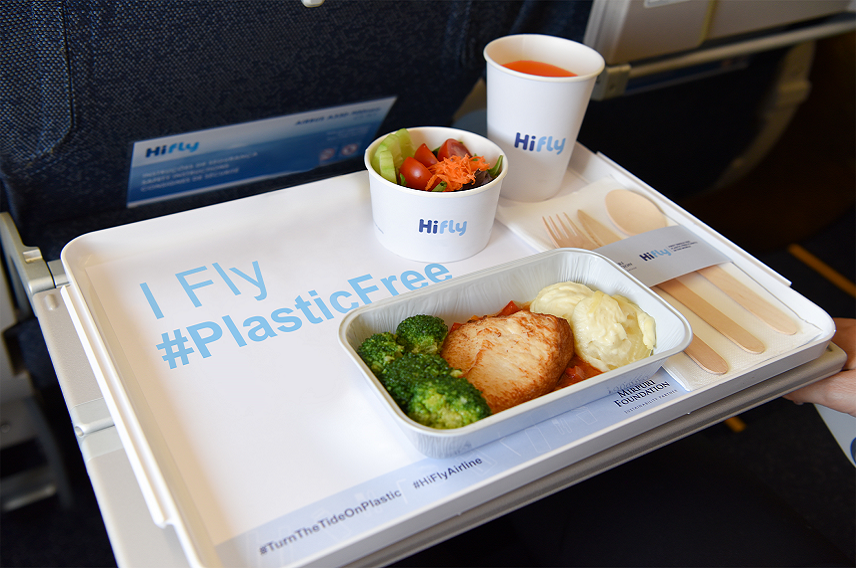 For Paulo Mirpuri, Hifly's CEO, "Setting a milestone for airlines in the use of Single-Use-Plastic is extremely important for Hifly. We not only aim to become a true sustainable business, but also want to set and lead by example. Hifly is the first airline to cement this commitment and we are very proud of this achievement".
In addition to the SUP initiative, Hifly has been raising awareness by supporting the World Oceans Day. Through the hashtag #FlyingTheChange, members of the Hifly staff and the general public are asked to share their initiatives on ocean protection.
Consolidating its leadership on this issue, in May 2019, the airline hosted an industry meeting in Portugal, bringing together representatives from global carriers such as Lufthansa, Delta Airlines and Air Canada, together with the EU Environment Commissioner and the Mirpuri Foundation, with the support of IATA, to address the need to reduce plastic on board.
IATA and Plastics
IATA has been working on different studies to enable a further abolition of single use plastics in the aviation industry. A standard cabin waste audit methodology was for example developed and tested at London's Heathrow Airport, which showed that a typical passenger generated up to 1.43 kg of cabin waste. Moreover, IATA commissioned a study that advocates for the adoption of smarter regulation enabling reuse and recycling.
Recycling is part of an overall effort by the industry to become more sustainable, including reducing CO2 emissions, reducing noise, etc. IATA is advocating on behalf of airlines for a better framework to ensure the regulations help us deliver on this objective, not impede us from doing so.
We are getting rid of our plastic, are you?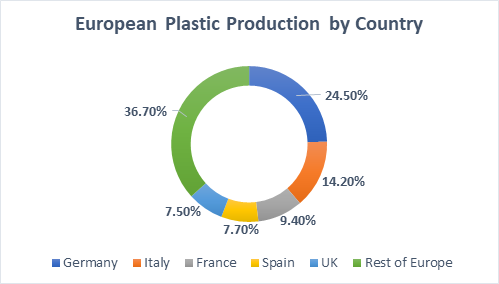 Source: Greenpeace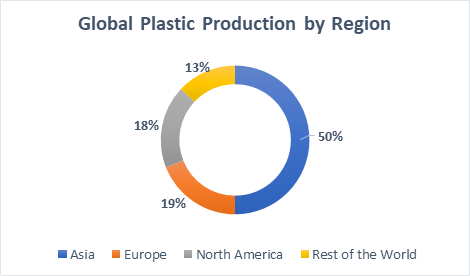 Source: Greenpeace