The entire European aviation ecosystem continues to struggle for survival amid a continuing collapse in passenger demand, which comes as no surprise considering the many restrictions in place. Meanwhile, the industry's objective is clear: to safely restart. Restart so that jobs can be saved; fly again so that economies are re-energized; and reopen borders so a fundamental principle of the EU, freedom of movement, can be restored.
How can a safe restart of the industry be achieved? There are four interconnected elements that are vital:
coordinated roadmaps,
testing,
vaccination,
digitalization.
Roadmaps to provide an operational framework
Evidence shows that the passenger journey is safe, but the primary concern of governments has been to prevent cross-border transmission of COVD-19 following the waves of infections and the appearance of new virus variants. We acknowledge the need to reduce the spread of the virus, but too often the measures used – outright travel bans and a patchwork of testing and quarantine requirements – were implemented with a total absence of harmonization and consistency.
As the overall health situation gradually improves, we need a well-planned, coordinated approach to industry restart, ensuring we are ready to meet expectations and demand. This ambition can only be achieved by working hand in hand with Governments. As a result, we are strongly advocating for countries to put in place strategic roadmaps for restart. A practical example is the United Kingdom, which was the first to use this approach and set up a Global Travel Taskforce last autumn, which recently published its report. We urge other Governments in Europe to follow in these footsteps.
The roadmap initiative is crucial for many sectors of the economy, not just aviation. Tourism is first to come to mind. Tourism and air transport are completely intertwined. In 2019, more than half of the 1,460 million international tourist arrivals worldwide were accounted for by visits to Europe. In the European Union, tourism contributes 10% to EU GDP. And aviation supports 5.6 million jobs in tourism, Europe-wide. Some countries rely particularly heavily on tourism, which requires enhanced connectivity.
Testing and Vaccines to enable travel to restart
Roadmaps to restart are now possible because of increasing evidence that testing and vaccination can offer governments the confidence that COVID-19 can be controlled. Research commissioned by IATA from consultants Oxera and Edge Health show that rapid antigen testing can be as effective as PCR testing, and equivalent to quarantine in terms of screening for infected passengers.
The findings for the effectiveness of antigen compared to PCR tests is significant. The cost and lengthy processing time for PCR is a significant barrier for many travelers. Recent polls have shown that travelers are gaining confidence to take the skies again. But flying a family of 4 round-trip from or to locations where PCR tests cost above of 100EUR each can entail spending 800 Euros before adding the actual ticket price. Unsustainable!
In parallel, we look forward to the acceleration of the vaccine process, which seems to be our best shot at controlling the pandemic. Although vaccination got off to a slow start in much of the EU, governments are still projecting that a large percentage of the adult population, including all the vulnerable groups, will be vaccinated by the summer. But it's vitally important that vaccination is not seen as mandatory in order to fly. There will still be substantial groups of people not vaccinated. They cannot be excluded from the right to travel.
The need for digitalization
Roadmaps to safely re-open borders through testing and vaccination will help solve the current impasse. But the potential of these solutions cannot be fully exploited unless digital solutions are integrated in the travel process.
From booking tests to delivering vaccine or testing certificates, to electronic Passenger Locator Forms, we need digitalization to facilitate a paperless, contactless journey for all the stakeholders involved, including laboratories, passengers, governments, as well as airport, border control, and airline staff.
To address many of these challenges, IATA has designed a Travel Pass app, which over 20 airlines worldwide are already in various stages of trialing. Governments are progressively endorsing and accepting this solution, such as Singapore. A passenger can use Travel Pass as a one-stop shop, finding out what the biosecurity measures are at their destination, obtaining a digital proof of a test (and eventually a vaccination) from an authorized laboratory, and sharing that health data privately and securely with airlines and border authorities. For this solution to be truly effective, it is vital that governments recognize the 'OK to Travel' symbol. And for vaccination proof, the EU's Digital Green Certificate proposal must be implemented across the region without delay.
These four elements—roadmaps, flexible testing options, an accelerating vaccine rollout, and digital solutions—will be the foundations of restart. In a safe and seamless way, it will mean people can once again rediscover the essential benefits of travel: for business, pleasure, and that long-awaited reconnection with loved ones.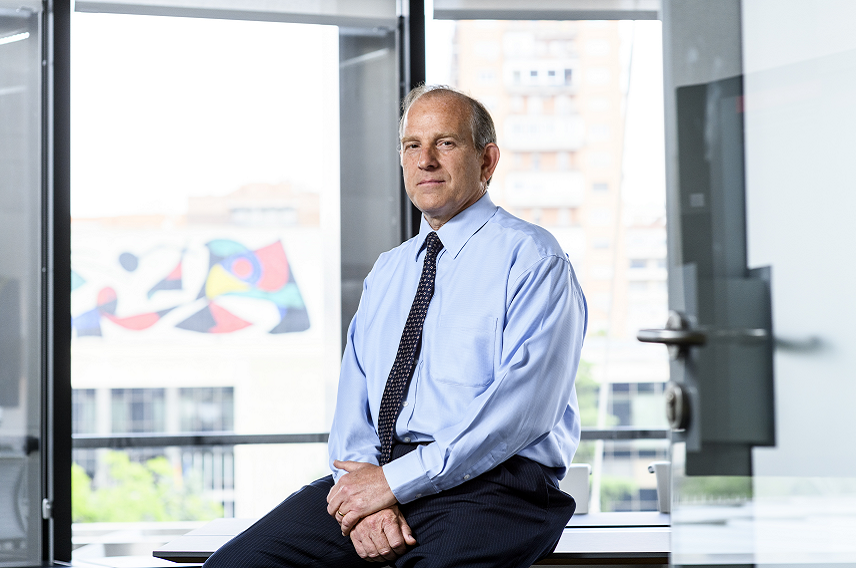 Rafael Schvartzman, IATA's Regional Vice President for Europe