The airline industry is asking the EU Commission to swiftly approve slot relief for the northern winter season which starts on 31 October 2021. In this interview, Rafael Schvartzman, IATA's Regional Vice President for Europe, speaks on why there is a continued need for slot use alleviation and how airlines can use this support to ensure the sector's recovery is sustainable.
See also this paper for more details.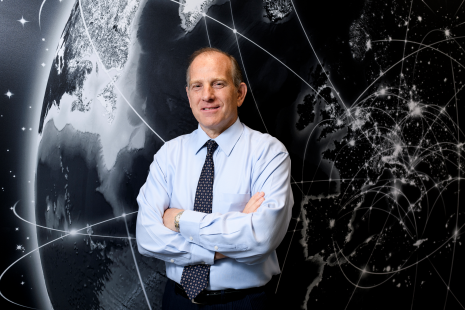 Rafael Schvartzman, IATA Regional Vice President for Europe
Given the ongoing rollout of COVID-19 vaccines within the European Union, the expectation is that air traffic demand will increase. Why then is the industry seeking airport slot use relief for Northern Winter 2021 (NW21)?
Asking the European Commission to provide slot relief for the fourth season in a row is not a decision we take lightly, but no one could have predicted the extent of this crisis. COVID-19 vaccines are indeed being rolled out within the EU, however many governments are not yet convinced borders can be opened safely. This is resulting in a lack of predictability in the global aviation network due to changes in restrictions, border closures and re-openings. European countries in mid-May 2021 have more complex travel restrictions and requirements for passengers than at any other time during the crisis.
Airlines have realised that even if it's possible for a coordinated restart in the EU area, optimism must be levelled with the ability to react quickly. For this to happen, they need flexibility to be able to shift operations to meet demand. Both IATA and Eurocontrol (who recently downgraded their near-term outlook for end 2021/start 2022) predict a volatile outlook for the coming winter, especially for long-haul.

Source: IATA/Tourism Economics
What is the EU approach to Winter and what does the industry need from the European Commission?
The EU slot regulation is a much more limited version of the Industry proposal for Winter 2021. It only allows the adoption of a lower usage threshold without slot returns. Compared to last winter season, when the European Commission provided a conditional slot use waiver, this time it is only possible to decide on the use-it or lose-it percentage. As such, there is a stronger need for a lower threshold, at 30%, as airlines cannot count on other kinds of complementary flexibility.
Airlines will fly to match demand, and we are positive that demand will come back when it's able to. But, the most environmentally responsible approach now is to give airlines full flexibility to fly when there's demand and to match the pace of recovery. That is, not be forced to operate because the EC sets a threshold that is too ambitious. A lower usage threshold of 30% is the only viable and sustainable solution from an environmental and financial point of view. There are too many unknowns still about vaccinations, booster jabs, fourth waves and variants to see enough stability for high utilisation this winter.
Airlines have been advised to be more ambitious. But it is not about ambition, it's about being environmentally and financially responsible. Airlines are keen to operate as soon as there is demand and proper recovery of the market, which is not there yet. Ghost flights – flights that are empty and only operated to keep the slots, is something no airline wants to have to do.
The EC has the opportunity as they have done recently with the EU Digital COVID Certificate, to support the recovery of aviation by providing certainty and flexibility. Rather than force airlines to operate ghost flights by setting overly ambitious slot rules, the EC should decide on a more economic and environmentally sustainable solution by adjusting the slot use ratio to no more than 30%.
For more information on why the 30% threshold is so important, see this paper.