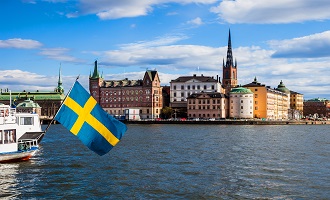 ​Air transport is a key enabler of economic activity in Sweden.
It supports 192,000 jobs and contributes SEK 164.3 billion (EUR 17.4 billion) to the Swedish economy, which is equivalent to 3.8% of Swedish GDP.

​Main Industry Priorities
Avoid (reduce) existing green taxation
Change the negative perception of the general public where the industry is perceived as a polluting cash-cow which can be taxed and charged as government see fit
Prepare for introduction of new and cleaner technologies, such as hybrid and electrical aviation
Achieve effective ground infrastructure
Avoid capacity constraints at Arlanda airport [FKA] and ensure sufficient airport capacity in urban regions as well as improved connectivity within the country and to third states (connect Sweden).
Airspace: ensure efficient and non-discriminatory usage of airspace and ensure that introduction of new technology is properly anchored with the paying industry.
Improve consultation processes at SWEDAVIA airports according to existing regulation
Justify the level of airport charges

Other Key Priorities
Promote global MBM-CORSIA
Raise the profile of Sustainable Aviation Fuels

Policy Recommendations
Abolish or reduce the Aviation tax, known as the Environmental tax and promote implementation of the Carbon Offsetting and Reduction Scheme for International Aviation (CORSIA) as a tool to decrease carbon emissions in Sweden
Promote the avialability of renewable aviation fuels and engage in development of new and cleaner technologies
Align airport charges process with international best practice in order to ensure efficient consultation and transparent, fair, and cost-related charges
Ensure that further intrastructure investments, both on the ground and in the air, are cost-efficient and developed in consultation with users.
​​​​​​​​​​​​​