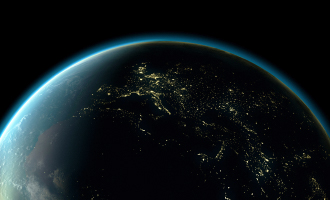 ​The competitiveness advocacy campaign in Europe region addresses the challenges that aviation faces across the region, including capacity and infrastructure challenges on the ground and in the air, misguided regulation and disproportionate taxes and charges.
These barriers sit in the way of aviation delivering its full benefits to European citizens and businesses. Working closely with the European Institutions, national governments and other relevant stakeholders, the campaign aims to identify more clearly the barriers to European competitiveness and ways to remove them.
​Air Transport Regulatory Competitiveness Indicators (ATRCI)
The Air Transport Regulatory Competitiveness Indicators (ATRCI) is a framework that assesses the regulatory environment across countries and how governments facilitate or inhibit growth of the air transport sector through their regulations.
The framework measures a country's aviation regulatory competitiveness and offers a snapshot of where the potential gaps are in following the international best practice. It provides a guideline to build up a more efficient regulatory environment to unlock the economic benefits that aviation creates.
Methodology
ATRCI uses both quantitative and qualitative data that are normalized to 0-to-10. Qualitative data were collated based on an objective framework. Respectively, quantitative data are used from international organizations and partner organizations. All dates relate to 2018 unless stated otherwise.
The index structure and computation
The index contains three levels of values which are combined together applying a simple average (if not stated otherwise). From the highest to the lowest level.
At the lowest level the values are summed to create one single value for an indicator. All indicator values within a pillar are then aggregated using an arithmetic mean to produce the Pillar score.
At the highest level of aggregation the score of the five pillars are combines applying a simple average to create one single value for Air Transport Regulatory Competitiveness Index for each country.
Air transport competitiveness by country
Learn more about air transport competitiveness in your country