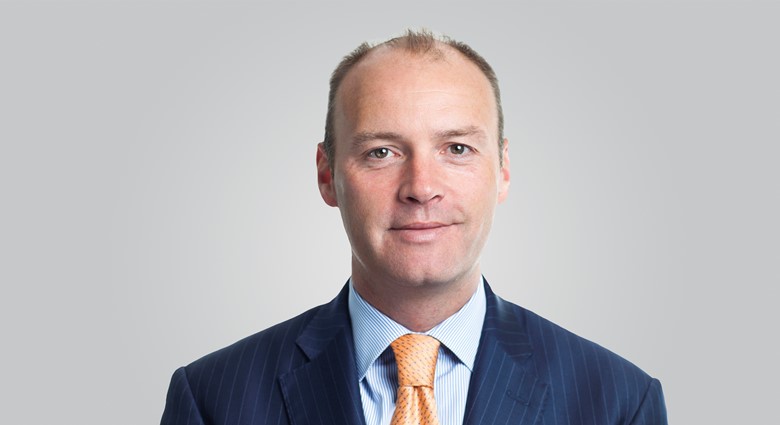 Aengus Kelly
CEO AerCap
Mr. Kelly was appointed Executive Director and Chief Executive Officer of AerCap on May 18, 2011. Previously he served as Chief Executive Officer of AerCap's U.S. operations from January 2008 to May 2011. Mr. Kelly served as AerCap's Group Treasurer from 2005 through December 31, 2007. He started his career in the aviation leasing and financing business with Guinness Peat Aviation (GPA) in 1998 and continued working with its successors AerFi in Ireland and debis AirFinance and AerCap in Amsterdam. Prior to joining GPA in 1998, he spent three years with KPMG in Dublin. Mr. Kelly is a Chartered Accountant and holds a Bachelor's degree in Commerce and a Master's degree in Accounting from University College, Dublin.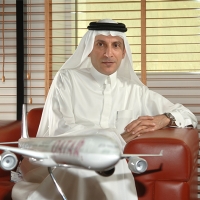 Akbar Al Baker
CEO Qatar Airways
Qatar Airways Group Chief Executive, His Excellency Mr. Akbar Al Baker, is one of the most recognisable figures in the global aviation industry. His vision and commitment enabled the ground-breaking development of Qatar Airways from a small regional carrier into one of the world's leading global airlines in the span of just 20 years. Today, Qatar Airways flies one of the youngest, most sustainable and state-of-the-art fleets in the skies serving over 130 destinations across six continents.
Under his leadership, Qatar Airways has become one of the world's most highly-respected airlines, competing on a scale very few airlines achieve. As a result, passengers have recognised the airline's commitment to the values of safety, security, innovation and quality of service by awarding it the 'Airline of the Year' for a record fifth time, 'World's Best Business Class', 'Best Business Class Seat' and 'Best Airline in the Middle East' at the 2019 World Airline Awards, managed by international air transport rating organisation Skytrax.
Widely known for his ambition and passion for innovation, H.E. Mr. Al Baker introduced the awardwinning Qsuite in March 2017. Featuring the industry's first-ever double bed available in Business Class, with privacy panels that stow away, the unique and patented design allows passengers in adjoining seats to create their own private suites. The Qsuite seat layout is a 1-2-1 configuration, providing passengers with the most spacious, fully private, comfortable and social distanced Business Class product in the sky.
He also ensures Qatar Airways leads the way in showcasing the best possible product, with the airline being the proud launch customer of the A350-900 in 2014 and A350-1000 in 2018, as well as being the regional launch customer for the Boeing Dreamliner 787 in 2015.
In August 2017, H.E. Mr. Al Baker was announced as the Chairman of the Board of Governors (BoG) of the prestigious global aviation industry body, the International Air Transport Association (IATA), which came into effect in June 2018 for a period of one year. In November 2017 he was proudly named 'Aviation Executive of the Year' by the CAPA Centre for Aviation in recognition of his global influence and visionary approach to the airline industry.
H.E. Mr. Al Baker is also a member of the Executive Committee of the Arab Air Carriers Organisation (AACO) and is a non-executive Director of Heathrow Airport Holdings (HAH) - the company responsible for the running and development of the U.K.'s largest airport. In June 2015, the President of the Republic of France, François Hollande, presented H.E. Mr. Al Baker with the Legion of Honour in recognition of his leadership in the aviation industry. In 2019 H.E. Mr. Al Baker was appointed Secretary-General of Qatar's National Tourism Council (NTC).
A highly motivated individual, H.E. Mr. Al Baker is a successful businessman in Doha and beyond, holds a private pilot license and is also CEO of several divisions of Qatar's national airline – including Qatar Executive, Hamad International Airport, Qatar Aviation Services, Qatar Aircraft Catering Company, Qatar Distribution Company, Qatar Duty Free and Internal Media Services, to name a few.
Born in Doha, he is a graduate in Economics and Commerce and worked at various levels in the Civil Aviation Directorate before being tasked with creating the world's best airline in 1997.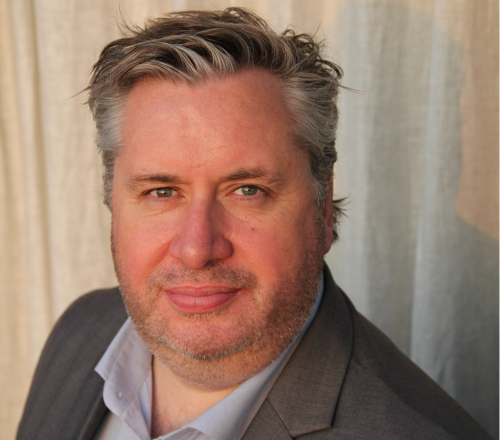 Alan Murray Hayden
IATA Head of Airport, Passenger & Security Solutions
Alan has been working in the field of aviation and transportation for 25 years, having worked for international organisations such as TNT and IATA. Since joining IATA in 2005 he has worked with many of the world's leading airlines, both full service and LCC's to help them deliver an exceptional passenger experience during check-in and at the airport. As part of this Alan led the launch and proliferation of Timatic AutoCheck travel document service which is a critical enabler for web, application, and kiosk check-in. In 2019 over 700m international passenger were processed using Timatic AutoCheck. In his current role as Head of Airport, Passenger and Security solutions Alan in leading the IATA Travel Pass initiative. This industry solution enables passengers to access and provide proof to airline that they meet all COVID regulations for their journey, all in advance of arriving at the airport meaning no queuing thereby removing one of the major bottlenecks facing the industry restart.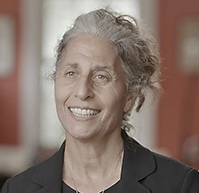 Annie Petsonk
US Department of Transportation
Annie Petsonk serves as the Principal Deputy Assistant Secretary for Aviation and International Affairs. A recognized expert on international aviation and climate change, she has previously served in the U.S. government, including the Office of the United States Trade Representative in the Executive Office of the President, and the Department of Justice; in the United Nations; as international counsel for the Environmental Defense Fund, and in the private bar. She is an adjunct professor at the George Washington University Law School.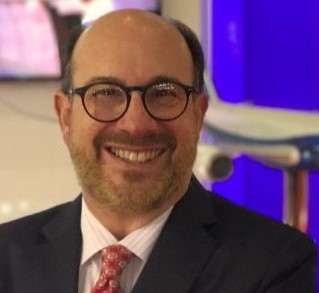 Brandon Fried
Executive Director Airforwarders Association
Brandon Fried was appointed to serve as the Executive Director of the Airforwarders Association in November 2005. Brandon has more than 38 years of experience in the air freight industry. He started his career as a sales representative in Los Angeles. He then moved to Washington, D.C. where he began, owned and operated the Washington office of a global freight forwarder specializing in time definite air cargo transportation.
In 2000, Brandon joined the Airforwarders Association and was elected as Chairperson in 2001, serving for two consecutive terms. In August 2005 he sold his company interest and began consulting air cargo companies on business strategy and management practices until his appointment as Executive Director of the Airforwarders Association.
Brandon is a recognized expert on the air cargo industry and regularly comments for major trade publications such as American Shipper, The Journal of Commerce and Air Cargo World. He also continues to educate and advocate for forwarders in national publications, including the Washington Post, the Wall Street Journal, the Chicago Tribune, the Los Angeles Times, The Miami Herald and USA Today. He has also appeared on National Public Radio, CNN News and C-SPAN's Washington Journal television shows.
Brandon represents the Association on all security matters and serves on several Federal Advisory Committees. He advocates for the industry in the halls of Congress, the Department of Homeland Security and is the public face of the Airforwarders Association.
A graduate of Syracuse University, Brandon holds a Masters in Business Administration and lives in Chevy Chase, MD, with his wife Kim and two children, Evan and Jordan.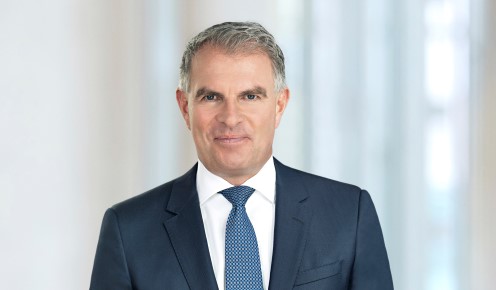 Carsten Spohr
CEO Lufthansa
Carsten Spohr, born on 16 December 1966 in Wanne-Eickel, has been Chief Executive Officer of Deutsche Lufthansa AG since 1 May 2014. He manages the Lufthansa Group with the business segments NetworkAirlines, Eurowings and Aviation Services with around 135,000 employees worldwide.
After graduating with a degree in industrial engineering from the University of Karlsruhe, Carsten Spohr obtained a commercial pilot's license at the Lufthansa Verkehrsflieger-Schule in Bremen and Phoenix. As a member of the central junior research group, he then completed the trainee program at Deutsche Aerospace AG, Munich.
In 1994 Carsten Spohr returned to Deutsche Lufthansa and initially took over the management of central personnel marketing. From 1995 onwards, he served as a speaker to the Chairman of the Executive Board until he assumed responsibility for Lufthansa's regional partnerships in Europe in 1998. In 2000, Carsten Spohr was appointed head of the alliance management of Deutsche Lufthansa. In this function, he was responsible for the management and coordination of Lufthansa's worldwide cooperation partners, including the Star Alliance and regional partners. In 2003, he also assumed responsibility for the passenger strategy and the passenger shareholdings of Deutsche Lufthansa. In October 2004, Carsten Spohr was appointed to the Executive Board of Lufthansa Passenger Airlines. His responsibilities included the hub management, cabin crew and personnel management of Lufthansa Passenger Airlines.
Carsten Spohr was appointed Chairman of the Executive Board of Lufthansa Cargo AG with effect from 15 January 2007. From 1 January 2011, he was a member of the Executive Board of Deutsche Lufthansa AG and Chairman of the Lufthansa Passage Executive Board. On 1 May 2014, Carsten Spohr took over as Chief Executive Officer of Deutsche Lufthansa AG.
Carsten Spohr holds the Lufthansa Captain's license for the Airbus A320 Family aircraft types. He is married and has two daughters.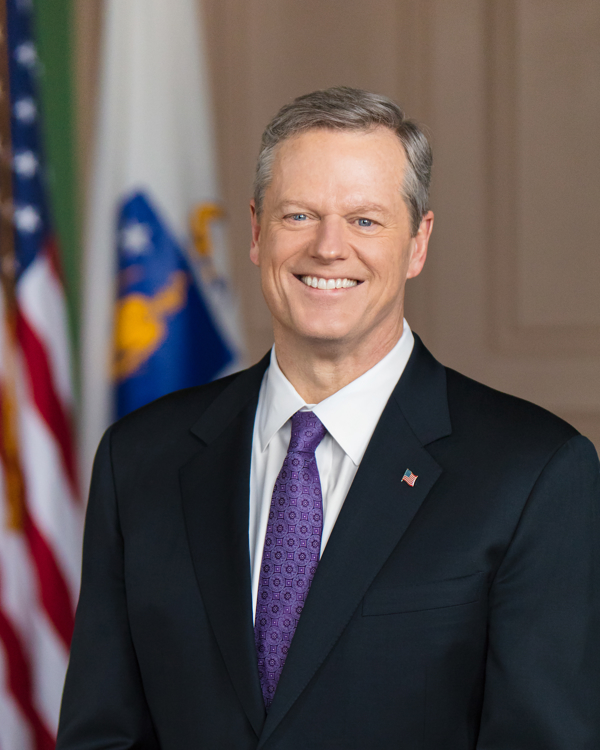 Charlie Baker
Governor of Massachusetts
Governor Charlie Baker was sworn in for a second term as the 72nd Governor of the Commonwealth of Massachusetts on January 3, 2019, after a first term focused on moving Massachusetts forward through bipartisan, results-driven leadership.
Since taking office, Governor Baker and Lt. Governor Karyn Polito have assembled a diverse team and put forth a 'get stuff done' approach to build a state government that is as thrifty, hard-working and creative as the people of Massachusetts.
Governor Baker has used public private partnerships to spur downtown and regional economic development, allowed small businesses to become more competitive in a dynamic economy through regulatory reform, and delivered critical tax relief to more than 400,000 hardworking individuals and their families through a doubling of the Earned Income Tax Credit. These efforts have helped the Massachusetts economy create more than 200,000 jobs since 2015 and led to more people working now than at any time in state history.
Also under Governor Baker's leadership, Massachusetts' structural budget deficit has been eliminated without raising taxes, and significant deposits have been made into the Commonwealth's Stabilization Fund.

Conrad Clifford
Senior VP and Deputy Director General IATA
Conrad is responsible for leading IATA's global advocacy efforts. He also oversees IATA's regional presence through IATA's five Regional Vice Presidents. From 2014 to June 2021, Conrad served as IATA's Regional Vice President for Asia-Pacific from 2014.
Before joining IATA, Conrad has held the position of the Acting Managing Director of Antrak Air Ghana, CEO for Monarch Group, Vice President of the UK and Ireland for Emirates Airlines and CEO of Virgin Nigeria Airways. He has over 30 years of experience with both airlines and suppliers.
Conrad holds an MBA (Hons) from Durham University UK and a MA (Hons) in Oriental Studies from Cambridge University, Corpus Christi College.
Conrad has lived in Ghana, Hong Kong, Nigeria, South Korea, Taiwan, Thailand and the UAE. He speaks English and conversational Mandarin.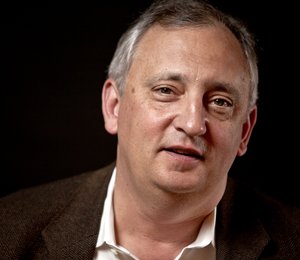 David Rockland
CEO Rockland Dutton
Dr. David Rockland launched Rockland Dutton Research & Consulting upon retiring from the full-time role of Partner/CEO Ketchum Global Research & Analytics (KGRA). He now oversees all client engagements and growth of the business. He is directly engaged with most clients including the World Bank, UNICEF, IATA, Axis Capital, World Health Organization, the agriculture check-off programs, and various agencies.
At Ketchum, he was charged with developing the agency's global interactive offerings now collectively called Ketchum Digital. From 2008 through 2014, David also served as CEO of Ketchum's management consulting and internal communications company, Ketchum Change.
While with Ketchum, he held teaching positions at New York University, University of Maryland and Rutgers University. At Maryland, he taught the senior seminar in public relations for five semesters and involved many of his clients in classroom assignments.
David is a thought-leader in communications measurement and analytics. He is the primary author of the Barcelona Principles, the first-ever set of standards for communications measurement. David was the Chairman for the International Association for Measurement and Evaluation of Communications (AMEC) for 2013-2014. He also served as the Chairman of the IPR Commission on PR Measurement and Evaluation for 2007-2008 and is now an Emeritus Member of the Commission. He has been recognized with several industry awards for his leadership in the communications measurement profession.
Formerly, David held the top communication jobs with a global mining company and a magazine publisher. He was also SVP/Managing Director for Roper Starch Worldwide (now GfK) where he managed the company's environmental and public relations practice areas. David previously owned his own firm, The Rockland Group, specialized in environmental issues management and marketing, which he sold to Roper Starch in 1998.
An avid outdoorsman, he has served as Chairman of the Congressional Sportsmen's Foundation which supports the largest Caucus on Capitol Hill. David holds a Ph.D. in Natural Resource Economics.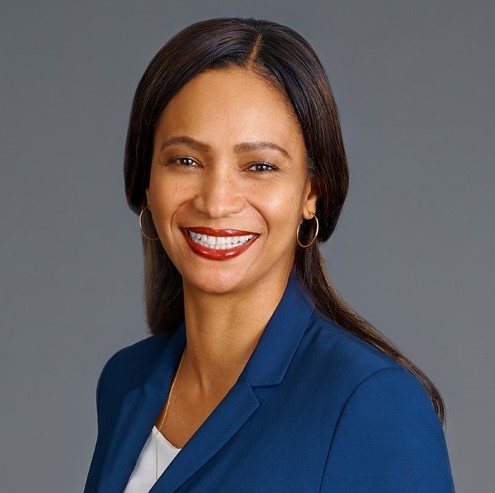 Deborah Flint
CEO Greater Toronto Airports Authority (GTAA)
Deborah Flint joined the Greater Toronto Airports Authority as President and Chief Executive Officer in February 2020, following more than 4 years as CEO of Los Angeles World Airports and 24 years serving in executive roles in the aviation industry.
At Los Angeles World Airports, Deborah initiated the $14-billion modernization of its terminals, runway improvements, and a comprehensive ground transportation and transit program that brings the first rail line to LAX.
At GTAA, Deborah began her leadership at the onset of the global pandemic and has led Pearson to being globally recognized and awarded for its Healthy Airport program. She has developed a new Strategic Plan for the GTAA that is framed by the North Star Statement: "Pearson Strong: Creating the Airport of the Future by building our business in a Smart, Healthy, and Profitable Way".
As a recognized leader within the international and U.S. aviation community, Deborah serves as a member of the Airports Council International World board and the Airports Council International – North America board. She previously served on the U.S. DOT Drone Advisory Committee, and as Chair of the Oversight Committee of the Transportation Research Board's Airport Cooperative Research Program. Beyond the airport industry, she has served on the board of the Federal Reserve Bank and is a director of the Honeywell Corporation.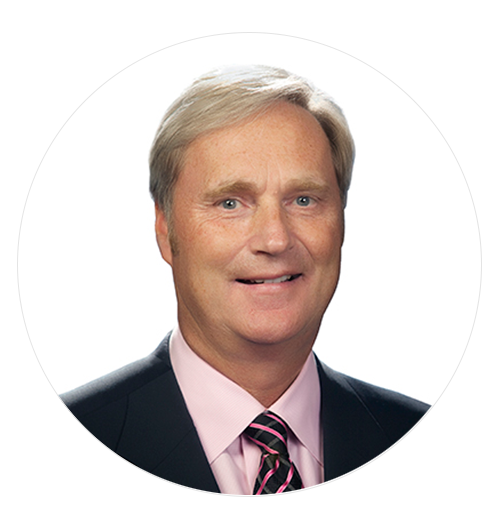 Don Colleran
CEO Fedex Express
Don Colleran is president and chief executive officer of FedEx Express, the world's largest express transportation company. The FedEx Express global network services more than 220 countries and territories, and provides time-sensitive, air-ground express service through more than 650 airports worldwide. Colleran is responsible for the leadership and direction of the FedEx Express group, which includes FedEx Express and TNT Express.
Previously, Colleran was executive vice president and chief sales officer of FedEx Corp., where he was responsible for the more than $70 billion in worldwide revenue across multiple FedEx operating companies. His global sales and solutions teams executed on the FedEx growth strategy and helped customers grow their businesses through unique selling solutions, and by providing opportunities to reach new markets, eliminate trade barriers, and expand their businesses globally.
Colleran began his FedEx career in 1989 as an international sales manager in Philadelphia. In 1992, he moved to Tokyo and began a 12-year global career in international sales and operations management. While in Tokyo, Colleran became managing director of sales, North Pacific region, and in 1997 was named vice president, sales, for the Asia-Pacific region, headquartered in Hong Kong. In 2000, Colleran was promoted to president, FedEx Canada, and remained in that capacity for three years before being named senior vice president, international sales, and moving to Memphis. In 2006, he was named executive vice president of global sales and solutions of FedEx Services.
A native of Massachusetts, Colleran earned a bachelor's degree in business administration from the University of New Hampshire. He serves on the IATA Board of Governors, ABM Industries Board of Directors, and EastGroup Properties Board of Directors. He is also a member of the American Chamber of Commerce and has been recognized as one of the Irish America magazine Business 100.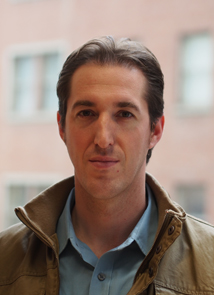 Dr. Isaac Bogoch
University of Toronto
Dr. Bogoch completed medical school and Internal Medicine residency training at the University of Toronto. He then pursued an Infectious Diseases fellowship through the Harvard Partners program, and an HIV fellowship at the Massachusetts General Hospital. He holds a Masters degree in Clinical Epidemiology from the Harvard School of Public Health, and a Diploma in Tropical Medicine and Hygiene from the Gorgas Memorial Institute and the Instituto de Medicina Tropical in Lima, Peru. Dr. Bogoch's clinical and research interests are in Tropical Diseases, Global Health and HIV prevention. He works with an international and interdisciplinary team that models emerging and re-emerging infectious Global Health threats. In addition he develops and implements innovative and simple diagnostic solutions to improve the quality of care in resource-constrained settings. Dr. Bogoch is also clinician-investigator in the HIV Prevention Unit, with a focus on non-occupational Post-Exposure Prophylaxis and Pre-Exposure Prophylaxis delivery models.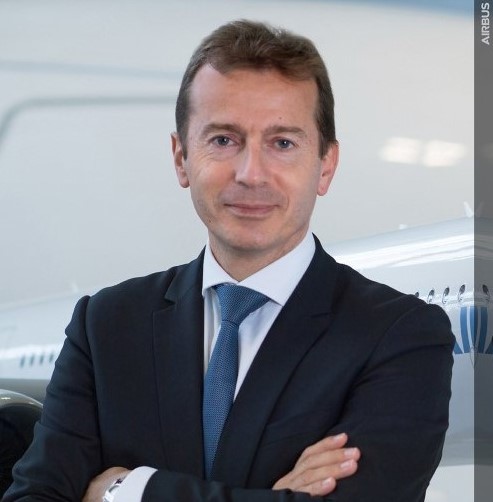 Guillaume Faury
CEO Airbus
Guillaume Faury was appointed Airbus Chief Executive Officer in April 2019 and leads the Company's Executive Committee.
Prior to being CEO, Guillaume was President of Airbus' Commercial Aircraft business and Chief Executive Officer of Airbus Helicopters (2013-2018). His achievements included restructuring manufacturing systems and introducing new technologies.
Before his recent Airbus tenure, Guillaume enjoyed a four-year spell in the car industry with Peugeot (2009-2013), rising to become the Executive Vice-President for Research and Development and a member of the company's management board.
Guillaume began his career in 1992 as a flight-test engineer for the Eurocopter Tiger helicopter in the Direction Générale de l'Armement (DGA) – A French government agency responsible for the development and purchase of defence systems for the armed forces.
He then had his first stint at Airbus (1998 – 2008). He held various leadership positions in the helicopter business; then operating under the name Eurocopter. He became Executive-Vice President for Programmes and a member of the Executive Committee, before appointment as the Executive Director for Research and Development.
Guillaume's love of flying and aviation dates back to his childhood. He is a qualified light-aircraft pilot and helicopter flight-test engineer with 1,300 hours of flying experience. Guillaume graduated from the École polytechnique in Paris, and subsequently from the École nationale supérieure de l'aéronautique et de l'espace in Toulouse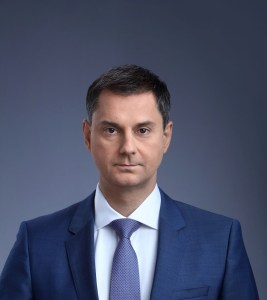 Harry Theoharis
Governing Party Greece Parliamentary Spokesperson & former Minister of Tourism
Born August 6, 1970, in Athens, Mr. Harry Theoharis is currently the Parliamentary Spokesperson of New Democracy political party at the Hellenic Parliament. Mr. Theoharis was the Minister of Tourism of Greece from July 2019 to August 2021. He was first elected in 2015 and on December 18, 2018, he joined the New Democracy party.
Mr. Theoharis holds a MEng (Hon) in software engineering-first class from Imperial College, London, and has held high-ranking positions in companies of the private sector in Greece and abroad. He has also worked in start-up companies.
During 2011-2012, Mr. Theoharis served as secretary general for information systems and he is known for introducing new digital services to assist the public, helping reduce bureaucracy and its resulting costs.
He later (2013-14) served as a secretary general for public revenues at the Greek Finance Ministry. There, he succeeded in meeting budget revenues and producing a fiscal surplus. He is also known for launching the www.publicrevenue.gr platform to increase transparency in public administration.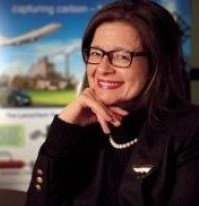 Jennifer Holmgren
CEO LanzaTech
Dr. Jennifer Holmgren is the Chief Executive Officer of LanzaTech. Jennifer has over 20 years of experience in the energy sector including a proven track record in the development and commercialization of fuels and chemicals technologies.
Prior to LanzaTech, Jennifer was VP and General Manager of the Renewable Energy and Chemicals business unit at UOP LLC, a Honeywell Company. Under her management, UOP technology became instrumental in producing nearly all of the initial fuels used by commercial airlines and the military for testing and certification of alternative aviation fuel.
Today, under Jennifer's guidance, LanzaTech is working towards deploying carbon capture and reuse facilities globally to make fuels and chemicals from waste carbon. In 2015, Jennifer and her team at LanzaTech were awarded the U.S. Environmental Protection Agency Presidential Green Chemistry Award and she received the BIO Rosalind Franklin Award for Leadership in Industrial Biotechnology and the Outstanding Leader Award in Corporate Social Innovation from the YWCA Metropolitan Chicago. She was named most influential leader in the Bioeconomy by Biofuels Digest in 2017 and received the Digest Global Bioenergy Leadership Award in 2018 and the 2020 William C. Holmberg Award for Lifetime Achievement in the Advanced Bioeconomy by the Digest, the most widely read online bioeconomy journal. In 2021 Jennifer received the Edison Achievement Award for making a significant and lasting contribution to the world of innovation.
She is also on the Advisory Council for the Andlinger Center for Energy and the Environment at Princeton University. A member of the National Academy of Engineering, a dog lover and committed greyhound rescuer, Jennifer holds a B.Sc. degree from Harvey Mudd College, a Ph.D. from the University of Illinois at Urbana-Champaign and an MBA from the University of Chicago. Jennifer is also the Director and Chair of the LanzaJet Board of Directors. LanzaJet, Inc., is a new company that will produce sustainable aviation fuel (SAF) for a sector requiring climate friendly fuel options.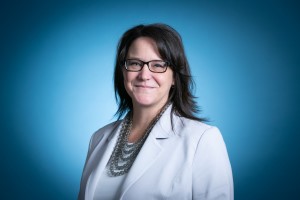 Jessica Tyler
Head of Cargo, American Airlines
Jessica Tyler was promoted to president of American Airlines Cargo and vice president of Airport Excellence in June 2020. Tyler is the first female president in the 75-year history of American's Cargo division. In this role, she leads the teams responsible for the success of the airline's cargo business and delivering operational and customer service excellence for both Airports and Cargo. She reports to Jim Butler, senior vice president of Airport Operations and Cargo.
Tyler previously served as managing director of Strategy and Development for American Airlines Cargo. She replaced Rick Elieson, who was recently named vice president of Loyalty, overseeing the AAdvantage loyalty program.
Tyler holds a doctoral degree and an MBA from Texas Christian University, as well as a degree in mathematics from Vanderbilt University.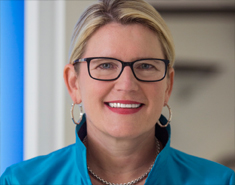 Joanna Geraghty
President and COO JetBlue Airways
Joanna Geraghty is president and chief operating officer of JetBlue, responsible for the airline's safety, operations and commercial performance including network, brand and marketing and revenue management.
Joanna's focus is on delivering a leading and safe customer service experience, and enhancing operational and commercial performance while nurturing JetBlue's unique culture and standing as one of the best places to work.
Prior to being named president & COO, she served as JetBlue's executive vice president, customer experience, responsible for airports, customer support, and inflight service. She served as executive vice president, chief people officer from 2010-2014, after serving as vice president, associate general counsel and director, litigation and regulatory affairs. Joanna has been with JetBlue airline since 2005.
Joanna is board director of the JetBlue Foundation and chairperson of the board of Concern Worldwide, an international not-for-profit. Before joining JetBlue, she was a partner at the law firm Holland & Knight.
She received her bachelor's degree from the College of the Holy Cross, her master's in international relations from Syracuse University's Maxwell School of Citizenship and Public Affairs, and her J.D. from Syracuse University College of Law.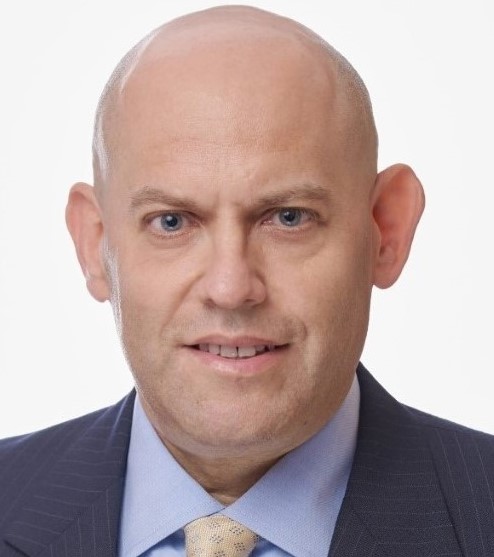 John Heimlich
Vice President and Chief Economist, Airlines for America
John Heimlich joined Airlines for America (A4A) in April 2001 and currently serves as Vice President and Chief Economist. He is responsible for matters pertaining to economics and energy and frequently engages with members of the media. Prior to A4A, Heimlich spent five years at United Airlines in financial planning, financial analysis and international and regulatory affairs. In the latter role, he worked on competition matters, mergers, route cases and antitrust immunity for alliances. A native of Kent, Ohio, Heimlich holds a Bachelor of Arts degree magna cum laude, Phi Beta Kappa, from Cornell University and a master's degree in public policy from Harvard University's John F. Kennedy School of Government.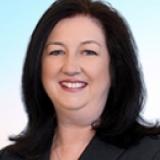 Karen Walker
Air Transport World Editor-in-Chief and Group Air Transport Editor-in-Chief
Karen Walker is Air Transport World Editor-in-Chief and Aviation Week Network Group Air Transport Editor-in-Chief. She joined ATW in 2011 and oversees the editorial content and direction of ATW, Routes and Aviation Week Group air transport content.
Karen serves on the board of directors of the International Aviation Club of Washington and was the IAC's President in 2017-2018.
Karen has been writing about the aerospace and air transport industries for more than 35 years and is a recognized authority and commenter on the airline industry. She is a regular speaker and moderator at aviation events worldwide and a commentator on radio and TV news programs. In 2019, she was a judge and a presenter for IATA's inaugural diversity awards.
Based in Washington D.C., she gained her degree in journalism in the U.K. and is a multiple winner of the Royal Aeronautical Society's aerospace journalism awards.
She is the recipient of the Aerospace Media Awards 2021 Aerospace Writer of the Year.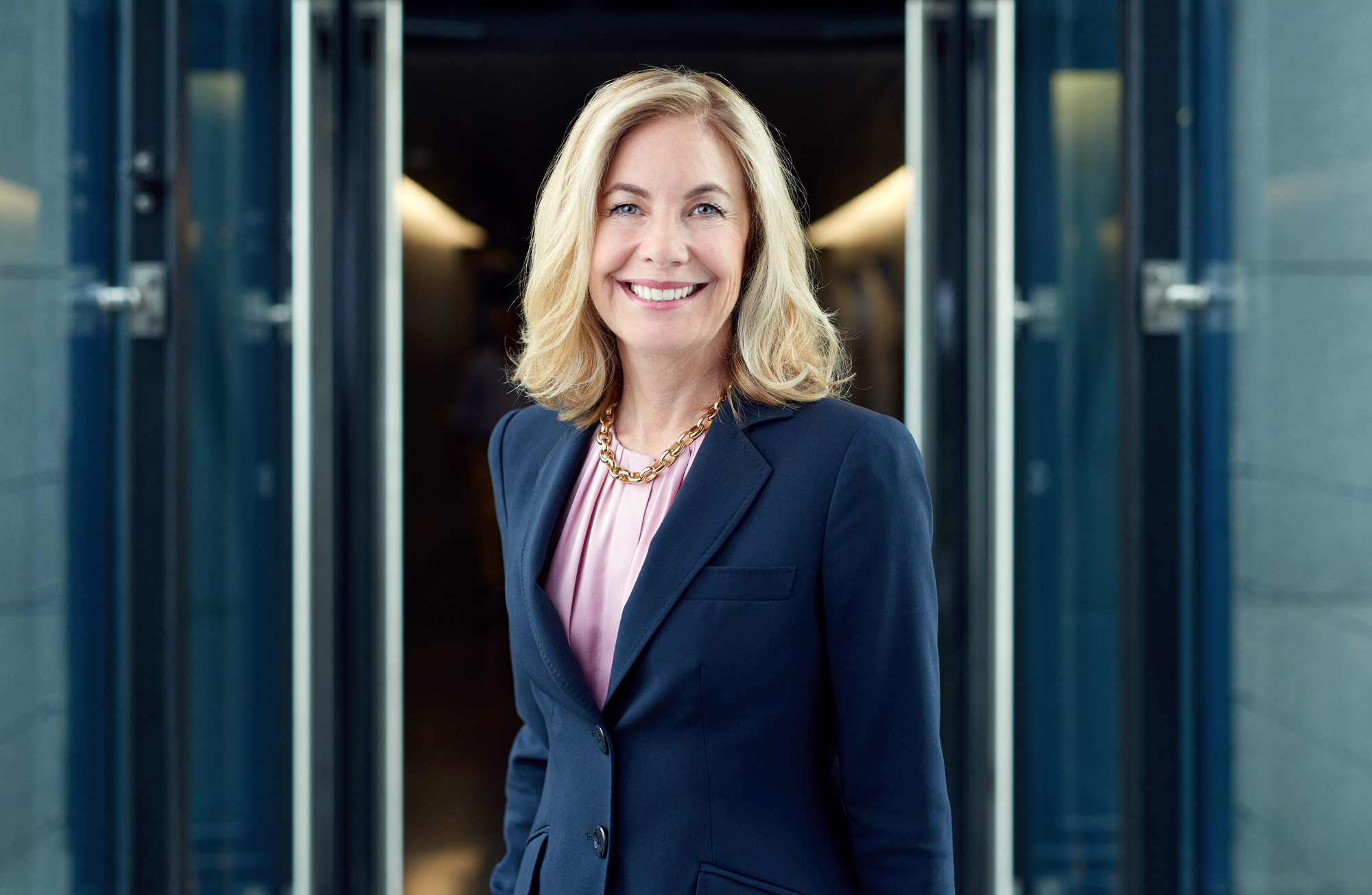 Kristin Colvile
CEO SkyTeam
Kristin joined SkyTeam from Delta in June 2018. With over 25 years' of industry experience to her name, Kristin Colvile has held leadership roles in numerous divisions of Delta Air Lines and Northwest Airlines since joining the company in 1993. Based at SkyTeam's headquarters in Amsterdam, Kristin is focused on leading the development of industry leading technology and maximizing tools to enhance seamlessness for all the alliance members and their customers. A passionate advocate for greater diversity in the industry, Kristin has been the driving force behind SkyTeam and its members' commitment to IATA's 25by2025.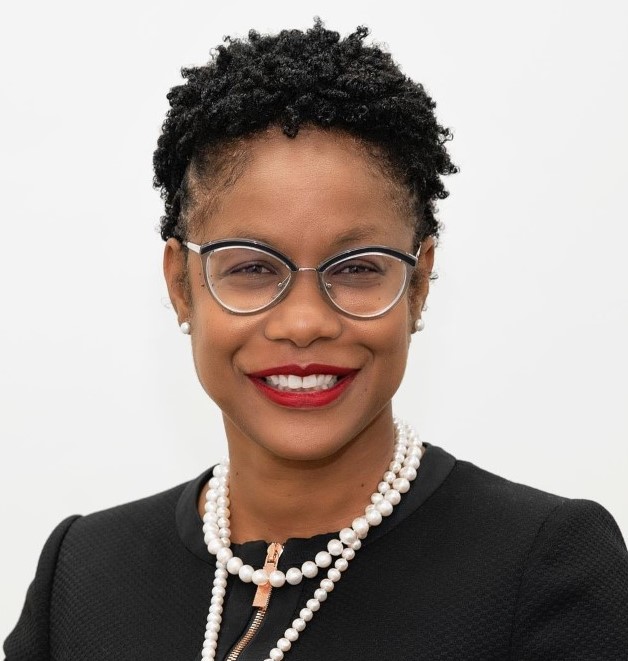 Lisa R. Cummins
Minister of Tourism & International Transport, Barbados
Ms. Lisa R. Cummins was in July 2020 invited to join the Cabinet of Barbados as Minister of Tourism and International Transport after being appointed in May 2018 as a Senator in the Upper House of Parliament. From September 2018 until her appointment to Cabinet, she served as Chairman of the Barbados Port Inc.
She served as Executive Director of the University of the West Indies Consulting Company from April 2016 to July 2020 which was rebranded Lumin Consulting in celebration of Caribbean Luminaries and Laureates in all development disciplines. A former career diplomat for ten years from 1997 to 2008, she served at the Headquarters of the Ministry of Foreign Affairs and Foreign Trade where she covered the United Nations and then was posted to the Barbados Embassy at Washington DC.
An International Trade Specialist by training, she was recruited by the Commonwealth Secretariat in 2008 as a Trade Policy Adviser and posted to Kampala, Uganda as lead technical adviser and a member of the negotiating team for services in the East African Community trade talks with Europe and the EAC Common Market where she worked on projects in East and Southern Africa for several development partners including the World Bank, UNCTAD, the European Union and Trade Mark East Africa which included the development of a services policy for Uganda, the development of standards for export goods to Europe, the Introduction of a Value Creation Program for Vanilla Bean producers. She also led the negotiations for Uganda at the World Trade Organisation for the successfully concluded WTO Trade Facilitation Agreement.
Mrs. Cummins returned to Barbados to head the Barbados Coalition of Service Industries, the umbrella body for the services sector from 2013 to 2018 where she led in the development of services standards for trade in services sectors, was a founding member of the Caribbean Coalition of Services Industries, developed training programs for service providers, advised on the implementation of the Services Chapter in particular the free movement of persons of the Economic Partnership Agreement of the CARIFORUM/EU and served on the national negotiating team for Services and Investment in the CARICOM – Canada Trade Negotiations.
She has supported private sector development and trade policy development in multiple capacities including appointments to Boards including the Bridgetown Cruise Terminal Inc. two Private Sector Corporate Boards. Senator Cummins presently sits on the Advisory Board of the Shridath Ramphal Center for Trade Law and Policy. She is currently the Chairman of the Caribbean Tourism Organisation (CTO) and Vice President of the United Nations World Tourism Organisation (UNWTO) Commission for the Americas.
The holder of an undergraduate degree in International Relations and Diplomacy (UWI Mona) a Master of Science in International Trade Policy (UWI Cave Hill) and a post graduate certificate in
professional education from the Harvard Kennedy School of Public Policy on Public Private Partnerships.
She is married, a Past President of the Rotary Club of Barbados, and past Assistant District Governor of Barbados for Rotary Regional District 7030 and the proud mother of a 21-year-old daughter.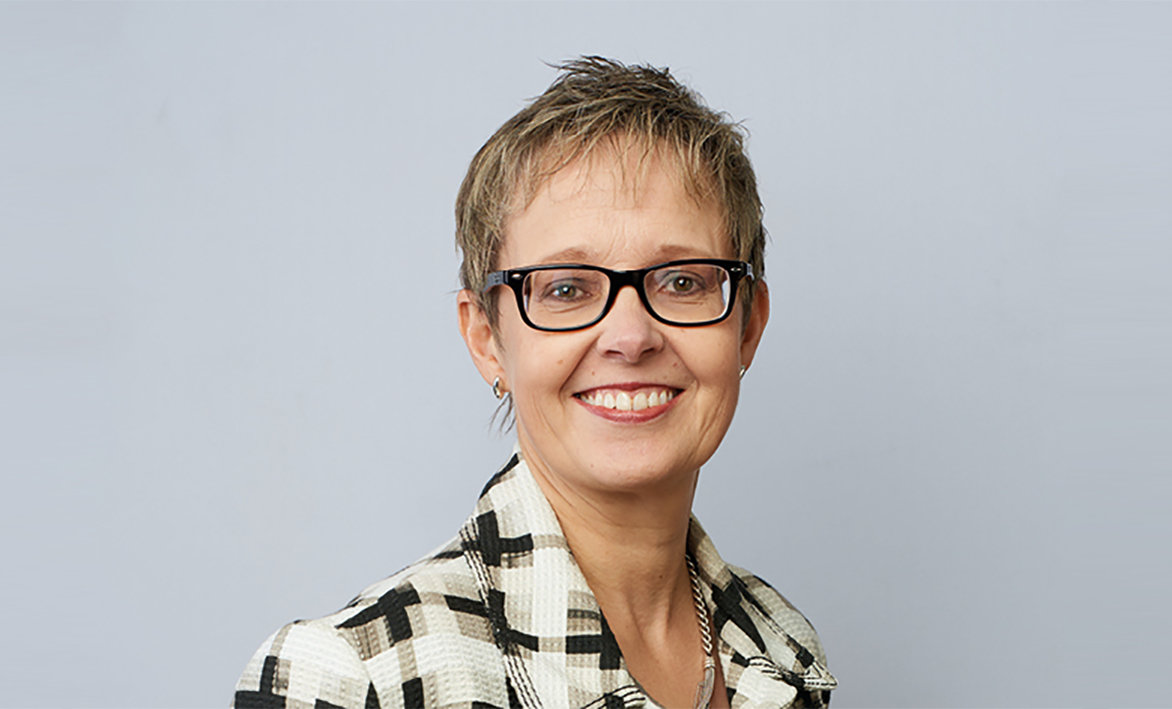 Lynne Embleton
CEO Aer Lingus
Lynne joined Aer Lingus as chief executive and chairman in April 2021.
Before that she was chief executive and chairman of IAG Cargo, a position she held for four years during which time she expanded the organisation's digital capability and strengthened customer focus.
She previously held senior roles in British Airways including Managing Director of Gatwick and Director of Strategy. She was also chairman of BA CityFlyer. She joined the airline in 1992. Lynne is a non-executive director of Ofgem, the UK energy regulator.
Lynne holds a degree in mathematics, an MBA and an MSc in operational research.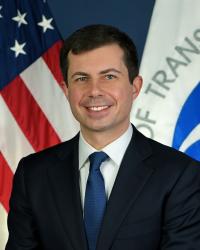 Pete Buttigieg
U.S. Secretary of Transport
Pete Buttigieg took office in January 2021, as the 19th U.S. Secretary of Transportation.
Prior to joining the Biden-Harris Administration, Secretary Buttigieg served two terms as mayor of his hometown of South Bend, Indiana. A graduate of Harvard University and a Rhodes Scholar at Oxford, Buttigieg served for seven years as an officer in the U.S. Navy Reserve, taking a leave of absence from the mayor's office for a deployment to Afghanistan in 2014.
In South Bend, "Mayor Pete" Buttigieg worked across the aisle to transform the city's future and improve residents' everyday lives.
In 2019, Secretary Buttigieg launched a historic campaign for president, and in 2021 made history as the first openly gay person confirmed to serve in a president's Cabinet. Secretary Buttigieg lives with his husband Chasten and their rescue dogs, Buddy and Truman.

Peter Cerda
IATA Regional VP, The America
Peter oversees 35 countries with 48 member airlines across North and South America, and the Caribbean, driving IATA's global standards and international perspective to deliver maximum value to the safe, sustainable and profitable development of aviation across the region.
Peter has over 30 years in aviation. He has worked in various functions for IATA and started his aviation career with Iberia Airlines prior to joining IATA in 1996.
Fluent in English and Spanish, Peter was born in Spain and received his master's degree in Aeronautics and Aviation Management from Embry Riddle University in the United States.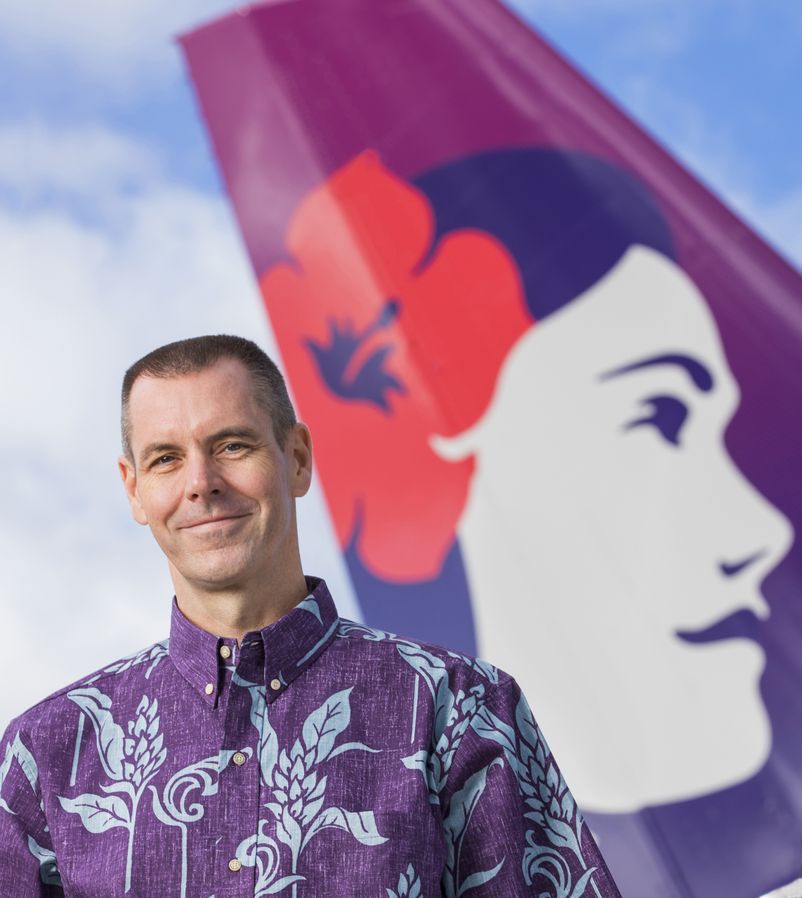 Peter Ingram
CEO Hawaiian Airlines
Peter Ingram is the President and Chief Executive Officer for both Hawaiian Airlines, Inc., and its parent company, Hawaiian Holdings, Inc.
Ingram joined Hawaiian as Chief Financial Officer in November 2005 and served as Executive Vice President and Chief Commercial Officer from November 2011 through February 2018.
During his tenure at the company, Hawaiian Airlines has been one of the most financially successful U.S. carriers, solidified its position as the nation's leader for operational performance, and delivered the highest levels of customer service.
Since 2010, the 89-year-old destination airline has diversified its business by aggressively expanding in the Asia Pacific region. New services between Honolulu and Tokyo, Osaka and Sapporo, Japan; Seoul, South Korea; Brisbane, Australia; and Auckland, New Zealand; complement the carrier's robust inter-island and North America network.
Prior to joining Hawaiian Airlines, Ingram spent 11 years with AMR Corporation, parent company of American Airlines and American Eagle Airlines. From 2002 to 2005, he served as Vice President of Finance and Chief Financial Officer for American Eagle Airlines, after eight years in finance-related management positions for American Airlines.
Ingram earned his M.B.A. from Duke University's Fuqua School of Business and graduated with honors from the University of Western Ontario. He was born in April 1966.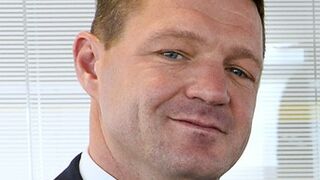 Pieter Elbers
CEO KLM
Pieter Elbers is an airline industry veteran with 25 years' experience at KLM. A graduate of the Open University of Amsterdam (Master in Business Administration) and the Academy of Venlo (Bachelor in Logistics Management), he has also completed executive programmes at IMD (Lausanne), Columbia University (New York) and Tsinghua (Beijing). Pieter Elbers started his career with KLM in 1992 as aircraft loading manager, followed by a number of managerial positions in the Netherlands as well as six years abroad (Italy, Greece and Japan). In 2005, he occupied the position of Senior Vice President Network and Alliances until 2011 when he joined the KLM Managing Board as Chief Operating Officer. In 2014, Pieter Elbers was appointed Chairman of the KLM Managing Board. Pieter Elbers is a member of the international advisory board of international institute of air and space law (IIASL), the advisory board of the national aerospace laboratory of the Netherlands (NLR) and the College Dutch Aerospace/"Lucht-enRuimtevaart Nederland" (LRN).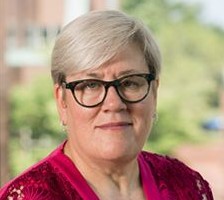 Rachel Kyte
Dean of The Fletcher School, Tufts University
Rachel Kyte is the 14th dean of The Fletcher School at Tufts University. A 2002 graduate of Fletcher's Global Master of Arts Program (GMAP) and a professor of practice at the school since 2012, Kyte is the first woman to lead the nation's oldest graduate-only school of international affairs, which attracts students from all corners of the globe and at all stages of their careers.
Prior to joining Fletcher, Kyte served as special representative of the UN secretary-general and chief executive officer of Sustainable Energy for All (SEforALL). She previously was the World Bank Group vice president and special envoy for climate change, leading the run-up to the Paris Agreement. She was also vice president at the International Finance Corporation responsible for ESG risk and business advisory services.
In her UN role and as CEO of SEforAll, a public-private platform created by the UN and World Bank, Kyte led efforts to promote and finance clean, reliable and affordable energy as part of the UN Sustainable Development Goals. She served as co-chair of UN Energy.
In the 2020 UK New Year Honours, Rachel was appointed as CMG for her services to sustainable energy and combating climate change.
Kyte is a member of the UN secretary-general's high-level advisory group on climate action and an advisor to the UK government for the UN climate talks, COP26. Kyte is co-chair of the Voluntary Carbon Markets Integrity Initiative (VCMI), chair of the FONERWA, the Rwanda Green Fund, and chair of the ESG committee of the Private Infrastructure Development Group. She advises not-for-profits, governments, and the private sector in climate, energy, and finance for sustainable development.
A British citizen, Kyte earned her undergraduate degree in history and politics from the University of London. She is a regular contributor on global media. Kyte has received numerous awards for leadership in climate and sustainable development and was named by Time magazine as one of the 15 women that were leading climate action.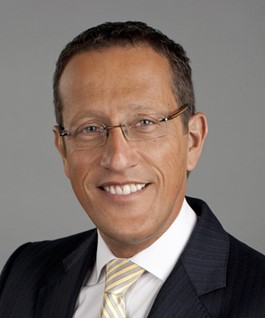 Richard Quest
International Business Correspondent CNN
Richard Quest is CNN's foremost international business correspondent and anchor of Quest Means Business, the definitive word on how we earn and spend our money. Based in New York, he is one of the most instantly recognizable members of the CNN team.
He also presents Quest Express, a new business show broadcast weekdays at 12pm ET / 5pm BST from the floor of the New York Stock Exchange. Quest Express offers a quick-fire briefing on the latest market movements and business stories, building a bridge between the close of the European trading day, the opening of the markets in New York, and the start of the business day in Silicon Valley.
Additionally, Quest serves as CNNMoney's editor-at-large and files a global daily newsletter - 'CNNMoney Presents: Quest Means Business' - timed to the open of the Asia markets.
Quest Means Business, which airs weekdays at 4pm ET / 9pm BST on CNN International, destroys the myth that business is boring, bridging the gap between hard economics and entertaining television. CEOs and global finance ministers make a point of appearing on QMB.
In addition, Quest is the established airline and aviation correspondent at CNN.
He also presents the monthly CNN Business Traveller show, the definitive authority on making the most of doing business on the road - moving from A to B on company time.
The United Nations World Tourism Organization (UNWTO) awarded Quest the 2013 UNWTO Award for Lifetime Achievement in recognition of his work as a business journalist reporting on the tourism industry.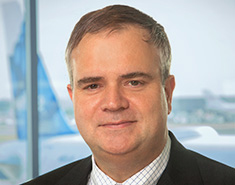 Robin Hayes
CEO JetBlue Airways and Chairman of the Board of Governors
Robin Hayes is chief executive officer of JetBlue Airways Corp., which encompasses JetBlue – New York's Hometown Airline® – as well as subsidiaries JetBlue Technology Ventures and JetBlue Travel Products.
He joined JetBlue in 2008 and served as the company's executive vice president and chief commercial officer until becoming president of the airline in January 2014. In February 2015 he was appointed as JetBlue's third chief executive officer, serving as president and CEO until 2018.
Prior to joining JetBlue, Robin was executive vice president for the Americas at British Airways. Over the span of a wide-ranging 19-year career with BA, he also served as area general manager for Europe, Latin America and the Caribbean.
He serves as chair of the Board of Governors of the International Air Transport Association (IATA); vice chair of the board of Airlines for America (A4A); and a member of the board of KeyCorp; Make-A-Wish Connecticut; and the Wings Club Foundation.
Robin is a graduate in electrical and electronic engineering from the University of Bath in the United Kingdom. He received a BSc and a master's in engineering from the university.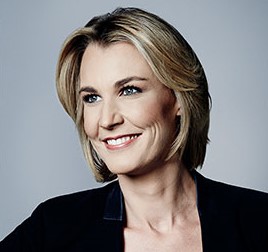 Robyn Curnow
CNN Anchor
Robyn Curnow is an anchor and correspondent for CNN, based at the network's bureau in Johannesburg, South Africa.
Curnow led CNN's coverage of Nelson Mandela's death. Her reporting included exclusive interviews with Mandela's family on his last moments as well as previously unseen footage of the garden where he was to be buried. Curnow was the only journalist to report live from inside Mandela's funeral, giving CNN's audiences unparalleled access and insight into his final journey. In the months leading up to Mandela's death, Curnow she broke the news that Mandela was on life-support and dialysis. Curnow had a long association with Mandela, interviewing him a number of times since his Presidency. Her conversation with him on his 90th birthday was the last official interview he gave.
She is host of CNN Marketplace Africa, a flagship CNN International programme that offers a weekly insight into African business. She also regularly contributes to African Voices and Inside Africa.
Her weekly 'facetime' interview on Marketplace Africa has included Anglo American CEO Mark Cutifani, the senior Chinese diplomat to Africa Zhong Jianhua, IMF head Christine Lagarde and former IMF head Dominique Strauss Kahn as well as UN Secretary General's Ban Ki Moon and Kofi Annan.
For Marketplace Africa, Curnow reported exclusively from inside the controversial diamond mines of Marange, in Zimbabwe. On another trip, while reporting from the streets of Harare on media freedom, she and her crew were briefly detained by Zimbabwean police. She has reported from Maputo on the return of Portuguese to Mozambique after the financial crisis and on the deadly rhino horn trade from the Kruger Park while on patrol with anti-poaching police.
Early on in her journalism career, Robyn was a correspondent and anchor for the South African Broadcasting Corporation. She has also worked as a reporter for the BBC while studying in United Kingdom.
Curnow has a Master of Philosophy degree in International Relations from Cambridge University. Curnow was born in Australia but raised in South Africa.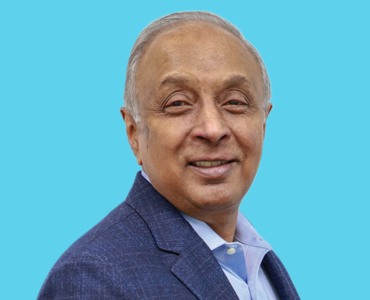 Rono Dutta
CEO IndiGo
Mr. Ronojoy Dutta is an aviation veteran and has held a broad spectrum of leadership positions in Planning, Maintenance, Finance and Information Technology.
A graduate from the Indian Institute of Technology, Kharagpur, Rono completed his Master's in Business Administration from the Harvard Business School.
Rono was with United Airlines for nearly twenty years. He has also been an advisor to both Air Canada and US Airways during their restructuring and was engaged in long-term consulting contracts with Hawaiian Airlines and Air Canada. He has served on the Boards of United Airlines, US Airways and Marsico Trust Funds. Rono also has experience in the Indian aviation sector having worked with Air Sahara as President for two years.
Salvatore Sciacchitano
President of International Civil Aviation Organization (ICAO)
Mr. Salvatore Sciacchitano is the sixth President of the ICAO Council. He succeeded Dr. Olumuyiwa Benard Aliu on 1 January 2020.
Mr. Sciacchitano graduated in Telecommunications Engineering from the University of Catania and began his career in aviation in 1980, joining the Italian Airworthiness Authority (RAI) where he held positions of increasing responsibility, serving as the organization's Regulation Director in 1992, then as Technical Director and, in 1996, as Director General.
With the merger of the aviation branch of the Ministry of Transport and RAI and the subsequent establishment of the Italian Civil Aviation Authority (ENAC), Mr. Sciacchitano assumed the position of Deputy Director General. In this position, he played an instrumental role in coordinating the core business divisions of the newly founded structure. He was also entrusted with multiple international mandates, chairing the Permanent Commission of EUROCONTROL, representing Italy in the Management Board of European Aviation Safety Agency (EASA), holding the Vice-Presidency of the EUROCONTROL Provisional Council and coordinating the Italian delegation during ICAO Assemblies.
As a result of his extensive experience in aviation international affairs, Mr. Sciacchitano was appointed Executive Secretary of the European Civil Aviation Conference (ECAC) in 2010. In February 2019, he joined the Italian Delegation on the Council of ICAO, where he served until assuming his duties as President of the Council.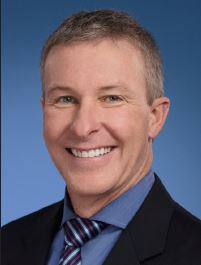 Scott Kirby
CEO United Airlines
Scott Kirby is chief executive officer of United Airlines. He served as the company's president from 2016 to 2020 and was responsible for United's operations, marketing, sales, alliances, network planning and revenue management. As president, he played a pivotal role in enabling United's cultural transformation and executing the company's strategic growth plan. Elected in December 2020, Scott serves as the Chairman of the Star Alliance Chief Executive Board (CEB). He is also a member of the International Air Transport Association (IATA) Board of Governors.
Prior to joining United, Scott was president of American Airlines from 2013 to 2016 and president of US Airways from 2006 to 2013. He is a well-known industry veteran, with a broad and accomplished three-decade-long career in significant leadership roles within the airline industry. Scott started his career at the Pentagon and in the technology sector.
Scott has bachelor's degrees in computer science and operations research from the U.S. Air Force Academy and a Master of Science in operations research from George Washington University. He is married and has seven children.

Sebastian Mikosz
IATA Senior VP Environment and Sustainability
Sebastian is responsible for leading the association's efforts to decarbonize the air transport industry. He previously held the position of Senior Vice President Member and External Relations (2020-2021).
Before joining IATA, Sebastian was the Group Managing Director and CEO of Kenya Airways (2017-2019) while serving on the IATA Board of Governors. Previously, he served as the CEO of LOT Polish Airlines (2009-2011 and 2013-2015) and the CEO of Poland's largest online travel agency, the eSKY Group (2015-2017).
In addition to his airline experience, Sebastian was also Vice President at the Polish Information and Foreign Investment Agency, Senior Advisor at Société Générale Corporate Investment Bank, Managing Director of the French Chamber of Commerce and Industry in Poland and founder of the online brokerage house Fast Trade.
Sebastian is a Polish national and graduate of the Institute of Political Studies in France with a Master's degree in Economics and Finance. He speaks Polish, English, French and Russian.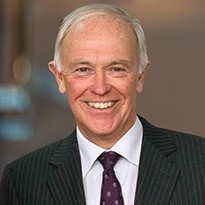 Sir Tim Clark
President Emirates Airlines
Sir Tim joined our airline's founding team in 1985 as Head of Airline Planning, and became President in 2003. He's been instrumental in the transformation of Emirates into the global giant it is today.
Prior to Emirates, Sir Tim built his reputation as a talented route planner at Gulf Air, which had recruited him from Caledonian Airways. He had also held the position of Managing Director of Sri Lankan Airlines until 2008.
Sir Tim holds a degree in Economics from London University, UK, and is a Fellow of the Royal Aeronautical Society. He also holds an honorary doctorate from the University of Middlesex and an honorary degree from the Newcastle Business School at Northumbria University, both UK.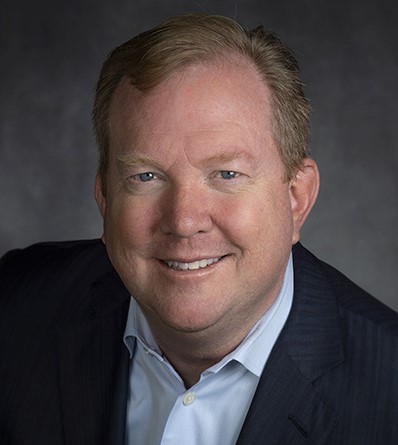 Stanley Deal
CEO Boeing Commercial Airplanes
Stan Deal is executive vice president of The Boeing Company, and president and chief executive officer of Boeing Commercial Airplanes (BCA). He is a member of Boeing's Executive Council and serves as the company's senior executive in the Pacific Northwest.
Deal was named to this position in October 2019. He is responsible for delivering a family of super-efficient airplanes to worldwide customers and leading the growth of the company's commercial airplane programs.
Before returning to BCA, Deal led Boeing Global Services (BGS), a business unit stood up in July 2017 that brought together services capabilities spanning the defense, space and commercial sectors. At BGS, Deal defined and implemented a new aerospace services development and delivery model for commercial and government customers worldwide, focused on four capability areas: Supply Chain; Engineering, Modifications and Maintenance; Digital Solutions and Analytics; and Training and Professional Services.
Previously, Deal was senior vice president of Commercial Aviation Services. In that role, he led a team in providing customer support and services to airlines and leasing companies around the globe. Under his leadership, Commercial Aviation Services generated record performance in 2014 and 2015. Formerly the services division of BCA, Commercial Aviation Services is now included in the Boeing Global Services portfolio.
From 2011 to 2014, Deal was vice president and general manager of Supply Chain Management and Operations for BCA. Prior to that, he served as vice president and general manager of the BCA Supplier Management organization, where he was responsible for the strategy, contracting, daily management and development of the supply chain.
Deal has held multiple leadership roles in BCA Sales and Marketing, including vice president of Asia Pacific Sales and vice president of BCA Sales and Marketing Operations. He was also vice president of Global Network Sales, during which time he helped launch Connexion by Boeing.
Since joining Boeing in 1986, Deal's broad range of leadership positions includes leading integrated product teams for propulsion systems and structures on the 717 program, and serving as program manager for the MD-11 Japan Airlines program.
Deal serves on the boards for Challenge Seattle and Washington Roundtable. Both organizations are comprised of senior executives from leading private sector employers in Washington. Washington Roundtable seeks to effect positive public policy changes to support the state's economic vitality and opportunity. Challenge Seattle strives to position Washington as one of the most globally competitive regions in the world while tackling the area's most pressing civic challenges.
Deal also serves on the board of the Smithsonian's National Air and Space Museum, supporting its mission to commemorate the past and educate and inspire an appreciation for the importance of flight to humanity.
Deal holds a Bachelor of Science degree in aerospace engineering from the University of Illinois and a Master of Business Administration from Pepperdine University.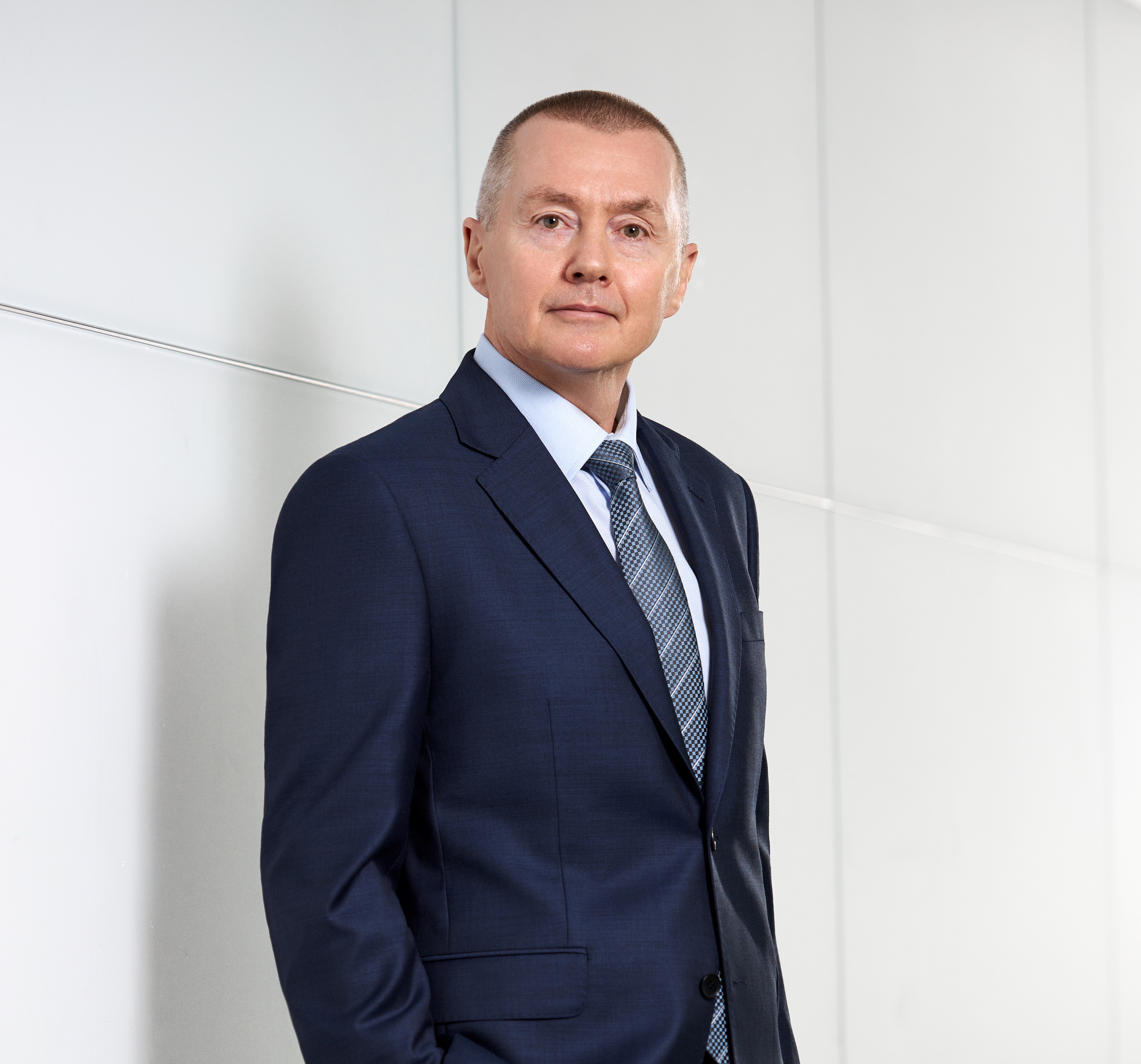 Willie Walsh
IATA Director General
Willie Walsh became the eighth person to lead the International Air Transport Association (IATA) when he took on the role of Director General on 1 April 2021, after an airline industry career spanning over 40 years.
Walsh is deeply familiar with IATA, having served on the IATA Board of Governors for almost 13 years between 2005 to 2018, including serving as Chair (2016-2017).
Born in Dublin, Ireland, in 1961, Walsh joined the country's flag carrier Aer Lingus in 1979, as a cadet pilot, becoming a captain in 1990. One year earlier, he had moved into a management position in the airline's flight operations department, beginning a rise that led to him being appointed Chief Executive of Futura, Aer Lingus' Spanish charter airline in 1998.
He returned to Aer Lingus in 2000 as Chief Operations Officer (COO) and was appointed Chief Executive in October 2001 at a time when the carrier was in a grave financial crisis following the 9.11 attacks. Walsh led a radical restructuring that returned Aer Lingus to profitability.
In 2005, Walsh was appointed Chief Executive of British Airways (BA). He led BA through the 2008/09 Global Financial Crisis, established a transatlantic joint business venture with Iberia, Finnair and American Airlines, and oversaw the 2011 merger of BA and Iberia under a newly established parent company, International Airlines Group (IAG). Walsh served as Chief Executive of IAG from its inception until he retired in September 2020.
At IATA Walsh will work from the association's main offices in Montreal, Canada and Geneva, Switzerland.
A citizen of Ireland, Walsh holds a Master of Science and Business Administration from Trinity College, Dublin.