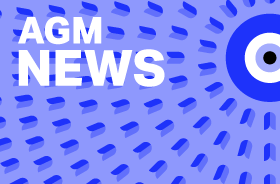 Strengthening Aviation's Economic Contribution on the Continent
Translations:
AFCAC y AASA unen sus fuerzas con IATA en "Focus Africa" para reforzar la contribución económica de la aviación en el continente (pdf)
La CAFAC et l'AASA unissent leurs forces à celles de l'IATA pour créer Focus Africa, pour renforcer la contribution économique de l'aviation sur le continent (pdf)
Istanbul -The International Air Transport Association's (IATA) "Focus Africa" drive is gaining momentum, spurred on by the African Civil Aviation Commission (AFCAC) and the Airlines Association of Southern Africa (AASA) as its newest partners.
Focus Africa will strengthen aviation's contribution to Africa's economic and social development and improve connectivity, safety and reliability for passengers and shippers. It will see private and public stakeholders deliver measurable progress in six critical areas: safety, infrastructure, connectivity, finance and distribution, sustainability and skills development.
"Focus Africa is all about establishing a coalition of partners committing to pool their resources and delivering a set of African air transport solutions that let the continent, its people and economies play a greater, more meaningful and representative role in the global economy. The combined contributions of AFCAC and AASA will be critical to Focus Africa's success. Africa accounts for 18% of the global population but less than 3% of global GDP and just 2.1% of air passenger and cargo transport activity. With the right interventions those gaps will be closed, and Africa will benefit from the connectivity, jobs and growth that aviation enables," said Willie Walsh, IATA's Director General.
"The ability to access, serve and develop intra-African markets is crucial as the continent's populace is set to increase by over a billion people by 2050. For this to be sustainable, economic opportunities must be created. As other regions have demonstrated, air transport connectivity unlocks broad prosperity. As the African Union's civil aviation agency, we will support Focus Africa through our work developing a set of harmonized rules and regulations designed to make this connectivity a reality and drive our strategic objectives," said AFCAC Secretary-General, Adefunke Adeyemi.
"Time is not on our side as AASA's members and the communities they serve face rising costs, unprecedented unemployment, obsolete constraints on trade and market access, inadequate infrastructure and a looming skills shortage. These demand urgent action, so we do not get stranded on the runway. It is why we have no hesitation standing with IATA and other Focus Africa partners," added AASA CEO, Aaron Munetsi.
Leaders and decision-makers from airlines, airports, air navigation services, government agencies, aircraft manufacturers, industry suppliers and other stakeholders will convene at the IATA Focus Africa Conference, hosted by Ethiopian Airlines, in Addis Ababa on 20-21 June, to address the six priority task areas in detail.
For more information, please contact:
Corporate Communications
Tel: +41 22 770 2967
Email: corpcomms@iata.org
Notes for Editors:
IATA (International Air Transport Association) represents some 300 airlines comprising 83% of global air traffic.
You can follow us at twitter.com/iata for announcements, policy positions, and other useful industry information.