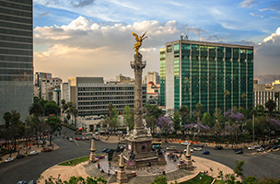 Translation: Concluye con éxito IATA Wings of Change Americas 2023 en Ciudad de México
Mexico City – The International Air Transport Association (IATA) successfully hosted the 13th edition of Wings of Change Americas (WOCA 2023), bringing this keynote aviation conference to Mexico for the first time.
"Fostering aviation in support of socioeconomic recovery" was the conference theme, which brought together more than 400 delegates to Mexico City on 27-28 June 2023. Participants engaged in dialogue between the airline industry, governments, the tourism sector, and other stakeholders in the air travel value chain, discussing the various aspects of harnessing the potential of aviation in driving economic resurgence and social progress across Latin America and the Caribbean.
Key highlights and takeaways include:
Collaboration for Success: One resounding message was the importance of collaboration among stakeholders. Governments, airlines, airports, and regulatory bodies acknowledged that the potential of aviation and the wider travel & tourism sector across the region could best be maximized through joint efforts. IATA looks forward to working with the Mexican Government to create a joint agenda to further utilize aviation to create jobs and economic opportunities for the country and its people.

Sustainable Aviation: Airlines are fully committed to achieving net zero carbon emissions by 2050. However, the regulatory framework to support this goal is still lacking across Latin America and the Caribbean. Governments need to act quickly to create the right production incentives for the advancement of Sustainable Aviation Fuels.

Inclusive and Diverse Industry: Speakers highlighted the need for equal opportunities, gender balance, and diverse representation across all levels of the industry. By fostering an inclusive environment, aviation can harness the power of diverse perspectives, talent, and ideas, driving innovation and progress. IATA's 25by2025 campaign was also showcased, with ANAC, Brazil's Civil Aviation Agency, official signing up to the initiative during the event.

Technology as an Enabler: The transformative power of technology in aviation was showcased. Speakers and innovators shared cutting-edge solutions, highlighting the important role of data analytics in enhancing safety, efficiency, and the passenger experience. It was evident that embracing personalization and digitalization is key to meeting today's passengers' expectations.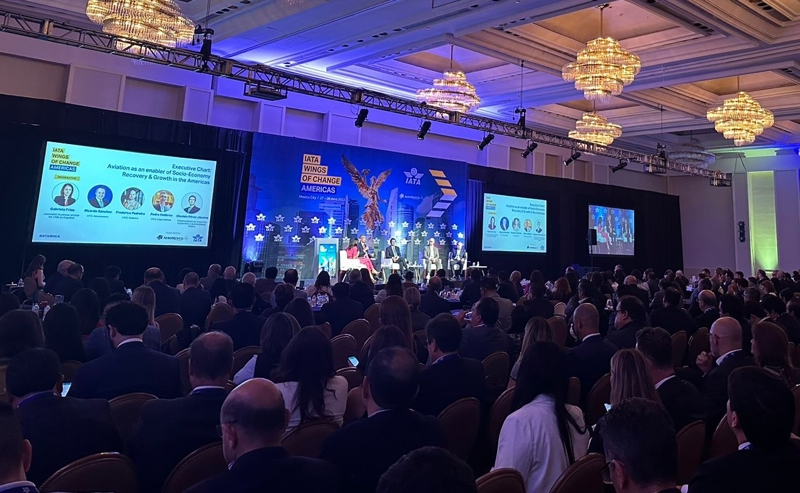 In his remarks, Peter Cerdá, IATA's Regional Vice President for the Americas, highlighted the resilience of the aviation industry, which despite the pandemic and ongoing economic, political and social instabilities, had recovered to just shy of 2019 traffic levels across Latin America and the Caribbean. Given that more than 90% of tourists to the region arrive by air, he reminded all that supporting aviation directly sustains tourism and the well-being of the country. As air transport unites people, families, communities, cultures, creating business opportunities and dreams, and plays a key role in the value chain of important commodity exports, governments must address aviation as a state priority that transcends political change.
The next Wings of Change Americas event is planned for April 2024 in Santiago de Chile.
Materials from the event:
> View Peter Cerda's presentation (Spanish)
> View IATA's Aviation in Latin America & Caribbean
> View host airline Aeromexico's CEO, Andres Conesa, welcome video
More information:
Corporate Communications - Latin America
Tel: +1 – 438 – 258 3155 o + 1-514-240 4746
Email: ruedigerm@iata.org
Notes for Editors:
IATA (International Air Transport Association) represents some 300 airlines comprising 83% of global air traffic.
You can follow us at twitter.com/iata for announcements, policy positions, and other useful industry information.