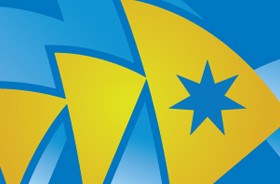 Translation:
Líderes de la aviación se reúnen en Sídney en la 74ª Asamblea General Anual de la IATA (pdf)
Líderes da aviação se reúnem em Sydney para a 74ª Assembleia Geral Anual da IATA (pdf)

Sydney - The International Air Transport Association (IATA) announced that leaders of the global air transport industry are gathering in Sydney, Australia, for the Association's 74th Annual General Meeting (AGM) and World Air Transport Summit. Hosted by Qantas, the event will include addresses by Sir Peter Cosgrove, Governor-General of Australia; Michael McCormack, Deputy Prime Minister and Minister for Transport; and Dr Fang Liu, Secretary General, International Civil Aviation Organization (ICAO).
"Sydney will be the capital of air transportation as aviation leaders gather for the 74th IATA AGM and World Air Transport Summit (WATS). The airline industry is in its ninth consecutive year of profitability. And solid progress is being made on the top priorities of safety, security and sustainability. The big issue of the day is infrastructure. A global infrastructure crisis is being complicated by governments considering an acceleration of private sector involvement in airports," said Alexandre de Juniac, IATA's Director General and CEO.
The IATA AGM and WATS is expected to bring together more than a thousand leaders in the sector, including CEOs and senior management from IATA's diverse membership and the entire air transport value chain; as well as media..
A highlight of the World Air Transport Summit is the CEO Insight panel featuring Sir Tim Clark (Emirates), Peter Elbers (KLM), Rupert Hogg (Cathay Pacific) Christopher Luxon (Air New Zealand) and Calin Rovinescu (Air Canada). The panel will be moderated by CNN's Richard Quest.
Topics to be addressed at the gathering include sustainable aviation fuels, airport privatization, benefits and risks of tourism, gender equality, making the best use of data, next steps on aviation security, and preventing human trafficking.
Australia, a global success story, connected by aviation
"We are delighted to return again to Sydney. Australia has been a clear beneficiary of the boom in global connectivity, posting 27 years of uninterrupted economic growth. And with a total contribution supporting 668,000 jobs and US$62 billion in GDP, the aviation sector is a major force for the Australian economy," said de Juniac.
This is the third time that the IATA AGM will be held in Sydney. Previous AGMs were held in 2000 and 1961.
Attendance at the AGM is by invitation only. Accredited media are invited to attend, but must be pre-registered.
For more information, please contact:
Corporate Communications
Tel: +41 22 770 2967
Corpcomms@iata.org
Notes for Editors:
IATA (International Air Transport Association) represents some 280 airlines comprising 83% of global air traffic.
Follow us at http://twitter.com/iata