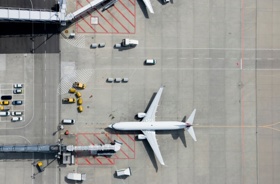 13 July 2020 (Miami) - The International Air Transport Association (IATA) has renewed its call on governments in Latin America and the Caribbean to support the air transport industry both in terms of providing financial relief and support, as well as by facilitating the restart of services in line with the International Civil Aviation Organization's (ICAO) Take-off guidelines.
"Aviation across the continent is now going into its fourth month of standstill. Even with a few countries having allowed the resumption of service, the majority are still keeping us grounded. As an industry we have worked with all stakeholders in the value chain to ensure that we can restart in line with the globally agreed Take-off guidelines published by ICAO. Unfortunately, we are not making the expected progress with governments implementing these, and any further suspension of operations is placing the future of aviation in jeopardy", said Peter Cerdá, IATA's Regional Vice President for the Americas.
With revenues having largely dried up, but costs needing to be covered, airlines are burning cash at unprecedented rates. IATA analysis suggests that airlines consumed cash reserves of USD 61 billion in the second quarter alone. Therefore, governments urgently need to provide financial relief and support, which has been particularly lacking in the Latin America and Caribbean region. Globally the promised government financial aid is currently around USD 123 billion which equals 14% of 2019's total airline revenues of USD 838 billion. For Latin America and the Caribbean government aid of USD 0.3 billion has been promised, which equates to only 0.8% of the 2019 revenue (USD 38 billion) generated by the airlines in the region. This is the lowest percentage of any global region. Three of the four largest airlines in the region have already filed for Chapter 11 bankruptcy protection in the US, and four further airlines have already ceased operations.
IATA's latest financial forecast sees the industry losing USD 84.3 billion in 2020, with airlines in Latin America and the Caribbean set to post a USD 4 billion loss. Aviation's contribution to GDP in the region is set to shrink by USD 98 billion this year, putting 4.1 million jobs at risk.
Breaking this down by major markets in the region looks as follows:
| Country | REVENUE CHANGE (bn) | REVENUE -YoY CHANGE (BN) | CHANGE IN GDP (AVIATION) | CHANGE IN JOBS (AVIATION) | CHANGE IN GDP (WIDER ECONOMY) | CHANGE IN GDP (WIDER ECONOMY) |
| --- | --- | --- | --- | --- | --- | --- |
| Argentina | -$3.28 | -65% | -$1.63 | -19,800 | N/A | N/A |
| Brazil | -$10.21 | -53% | -$2.24 | -81,200 | -$6.25 | -299.700 |
| Chile | -$2.43 | -53% | -$1.11 | -15,000 | -$1.95 | -62,900 |
| Colombia | -$2.45 | -52% | -$0.55 | -36,200 | -$3.46 | -282,800 |
| Costa Rica | -$0.92 | -61% | -$0.43 | -5,900 | -$3.06 | -89,000 |
| Ecuador | -$0.88 | -60% | -$0.25 | -7,400 | -$1.57 | -107,000 |
| Mexico | -$8.13 | -57% | -$6.04 | -148,500 | -$14.05 | -691,000 |
| Panama | -$0.89 | -81% | -$1.07 | -16,100 | -$5.10 | -167,600 |
| Peru | -$1.74 | -53% | -$0.34 | -17,500 | -$2.03 | -141,200 |
With the recent announcement of the European Union that from Latin America and the Caribbean region only international arrivals from Uruguay will be permitted, a further drop in revenues is predicted. Based on current calculations, for every month that this restriction remains in place, a further USD 300 million could be lost.
Aviation has up to now played a crucial role in all economies across the continent. Latin America and the Caribbean simply lacks viable alternatives such as roads or railroads. Therefore, aviation must be allowed to resume as quickly as possible. The necessary guidelines on how aviation can Function without becoming a vector for the spread of COVID-19 are outlined in the ICAO Take-off guidelines. These protocols have been devised with both medical and scientific knowledge and clearly spell out how aviation can once again safely fulfill its role as a catalyst for the socio-economic development of the region. However, too many governments are dragging their feet in terms of implementation or are proposing options that will impose further operational and financial challenges on airlines. In Colombia, the decision-making power for reopening airports has been passed to individual mayors; Panama keeps extending the country's border closure even though its airport is one of the main hubs in the Americas, and Argentina has again pushed back the restart date for domestic flights.
"What we need as an industry is for governments to provide clear dates on when we can restart flying. The agreed ICAO Take-off protocols are the harmonized global blueprint for resuming services. States now need to implement these and not each individually reinvent the wheel. While we understand that governments are concerned for the health of their citizens, hindering an industry that has developed robust protocols to ensure that air travel does not become a vector for the spread of COVID-19 will not help in the so badly needed socio-economic recovery", said
Cerdá.
Fortunately, some governments are allowing aviation to restart, for example, both international and domestic flights in Ecuador resumed a month ago, with more islands in the Caribbean – like the Bahamas, Dominican Republic, Haiti, and Jamaica, welcoming back visitors. Domestic flights in Peru are also set to resume as of 15 July, a very important step for a country which relies heavily on aviation for tourism and exports.
"It is good to see that we are making some progress in the reopening of markets, especially across the Caribbean. However, governments need to continue to align their protocols with those of the ICAO. Diverging from these places an operational burden on the airlines and creates confusion among travelers, at a time where restoring confidence is essential. Ensuring that all stakeholders along the travel value chain work together is essential so we can contribute to the economic revival of this region", said Cerdá.
Access the regional press briefing presentation (pdf) by Peter Cerdá, IATA´s Regional Vice President, The Americas
Listen to the recording (mp4)
For more information:
Corporate Communications – Latin America & Caribbean
Tel: +1 - 438 - 258 3155 or +1 – 514 – 240 4746
Email: ruedigerm@iata.org
Notes for Editors:
IATA (International Air Transport Association) represents some 290 airlines comprising 82%

of global air traffic.
You can follow us at twitter.com/iata for announcements, policy positions, and other useful industry information.