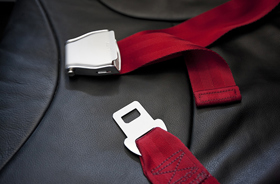 Geneva – The International Air Transport Association (IATA) and the Civil Aviation Authority of the Netherlands (ILT) have signed a Memorandum of Understanding (MoU) to partner for the improvement of aviation safety. The MoU focuses on the use of the IATA Operational Safety Audit (IOSA) to complement safety regulatory oversight in the country.
IOSA was developed in 2003 and successful completion of the audit has been compulsory for all IATA members for more than a decade. Over this time, the value of IOSA has proven itself so much that around 140 of 439 airlines on the IOSA Registry are non-IATA members. The all-accident rate for IOSA carriers is between two and three times better than non-IOSA carriers.
The MoU, signed remotely due to the pandemic realities, establishes mutually agreed conditions, mechanisms and procedures necessary to effectively incorporate IOSA into the safety oversight processes. A coordination group will be established with IATA and ILT members, and the scope of the cooperation includes the sharing of IOSA reports with the CAA in accordance with the rules of the program.
"Aviation is the safest form of transport and airlines always put safety as their number one priority. IOSA has undoubtedly helped increase safety standards for airlines the world over, and is being increasingly recognized by regulators as part of their oversight regimes. In these challenging times all available information needs to be used in an efficient manner and industry programs like IOSA are well placed to contribute to the relaunch of operations. We thank the CAA of the Netherlands for the trust placed in the IOSA initiative and for their commitment to working with us for an ever-safer air transport network," said Rafael Schvartzman, IATA's Regional Vice President for Europe
For more information, please contact:
Corporate Communications
Tel: +41 22 770 2967
Email: corpcomms@iata.org
Notes for editors:
IATA (International Air Transport Association) represents some 290 airlines comprising 82% of global air traffic.
You can follow us at https://twitter.com/iata for announcements, policy positions, and other useful industry information.