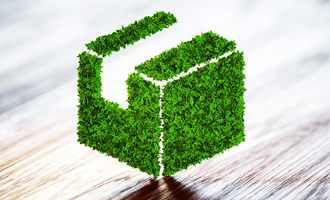 ​Background
Air transport as a whole represents just 2% of global carbon emissions. The industry is committed to achieving carbon-neutral growth by 2020 and reducing 50% in net emissions by 2050.​
Air cargo already compares favorably with other transport modes like maritime shipping, which accounts for about 4% of global carbon emissions. However, the air freight sector has an enormous role to play if aviation is to meet its environmental targets.
Despite the turbulent economic times, there is a genuine desire amongst the whole air freight supply chain to be greener. It includes efforts on transparency with the measurement of air cargo carbon footprint; concreate actions to reduce fuel consumption by reducing weight on board (going paperless with e-freight, investing in lightweight ULDs) and larger strategies to modernize fleet, use biofuels, and make all cargo operations more efficient.
IATA / ICAO standard
The IATA Cargo Services Conference adopted the Recommended Practice 1678 for CO2 Emissions Measurement Methodology (pdf) in March 2014. Developed by the IATA Air Cargo Carbon Footprint (ACCF) working group, the document establishes a methodology to measure the CO2 emissions generated by air cargo at shipment level.
In order to pursue the efforts towards global harmonization of measurement methodologies, IATA has also worked closely with ICAO through ICAO's Aviation Carbon Calculation Support group (ACCS) under CAEP (Committee on Aviation Environmental Protection). ICAO CAEP has endorsed the IATA RP in February 2016.