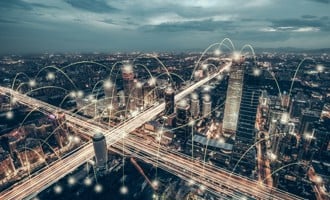 Digital Identity for Distribution (B2B Digital Identity) enables the secure identification and authentication of organizations involved in the travel distribution chain while removing the dependency on intermediaries.
IATA plays a key role in supporting the aviation industry to operate more effectively by providing different players with codes and identities commonly recognized across the value chain, for example the IATA airline designators (e.g., AF), location codes (e.g. CDG), and IATA agency codes.
As airlines move towards Modern Airline Retailing and the implementation of Distribution with Offers & Orders (NDC) standards, identification and codes need to adapt to a non-legacy environment to enable airlines to create offers based on the identity and profile of the seller involved.
Transforming identity management in the airline industry
Digital Identify for Distribution is built on open standards such as the W3C's Decentralized Identifiers and Verifiable Credentials standards leveraging cutting-edge technology to ensure holders are always in control of their identity. These standards ensure a modern, interoperable approach to identity management fit for today's world.
As the industry evolves towards Airline Retailing, several weaknesses have been identified in the current identity process:
Airlines are not able to fully identify all parties in the distribution value chain
Current IATA coding structures cannot scale to cover all parties
Current codes do not provide end-to-end security and offer loopholes for fraudulent use and impersonation of identities
To address these issues, the Digital Transformation Advisory Council (DTAC), comprised of senior Digital Transformation airline experts, endorsed in 2021 a digital strategy with B2B identity management the highest priority.
Who will benefit and how?
Airlines and other travel industry suppliers will benefit from digital identification for instant clarity on whom they are doing business with and to make relevant dynamic offers to the seller at the other end of the transaction. Stronger identity verification mechanisms will reduce fraud and provide end-to-end security in the transaction process.
Through the use of digital identities, travel sellers will be in full control of their own identity and information and will only have to disclose to the airline or supplier the relevant information required to request a tailor-made offer and complete a transaction.
Reach out to us
To take part in the latest Digital ID standards discussions, contact us at standards@iata.org.
To find out more about IATA's identity products and services, contact us at innovation@iata.org.