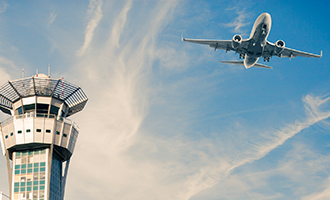 Airlines are charged for the provision of Air Navigation Services in order to provide the Air Navigation Service Provider with the tools needed to provide air traffic control services over a specified portion of airspace, generally coincident with national boundaries and domestic aerodromes. In order to find solutions and promote effective dialogue with the ANSPs, IATA promotes the adoption of fair and equitable charging practices, in coordination with airline members.
Safety, Efficiency & Transparency​
Given the monopolistic nature of such services, charges need to be regulated and surveilled in order to avoid inconsistent methodologies, unfair or discriminatory​ practices, lack of transparency, and other instances of unfair pricing.​
The result is a justified and transparent charging system which would constitute a safer, more efficient, and flexible ATM system that not only sustains airlines daily operations and short-term planning, but will also enhances the long-term strategic vision of the airlines and their partners.
International Campaigns
Under the International Civil Aviation Organization (ICAO) regulating framework, IATA conducts international consultations with Agencies, Institutions, and representative organizations in order to assure that current and planned ANS charges are based on ICAO recommendations and principles.​