Need Help?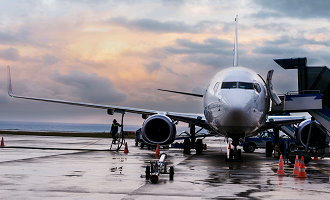 ​The IATA Fuel Quality Pool (IFQP) is a group of airlines that actively share fuel inspection reports and workload at locations worldwide.
See who is part of the IFQ pool: IFQP Member Airlines (pdf)
Need Help?
Benefits for airlines
In addition to the promotion of fuel quality results, the sharing of reports by the pool member airlines has demonstrated significant bottom line savings for the participants. All IFQP activities fully comply with regulatory requirements concerning airlines' provision of quality control and management oversight of airport fuelling services (EU 965/2012, EASA AMC M.A.301 -1 and FAR 121.373).
In collaboration with IFQP, IATA supports the organization, training and accreditation of inspectors and the annual allocation of stations based on the airports served by airline IFQP members.
Benefits for fuel suppliers too
The IFQP program is highly regarded by the supplier community as it drastically reduces the repetitive inspections at many airports. It also improves overall quality as inspections are more effective due to the stringent evaluation criteria established by the pool.
Objectives & principles
Fulfil the regulators requirement of inspection of fuel facilities.
Minimize airlines and fuel suppliers workload by sharing inspections at jointly served airports, reducing costs for all.
Fuel facilities inspection confined to quality and safety issues.
Standardized inspection checklist, based on latest version of the Joint Inspection Group (JIG) Guidelines and standard.
Ensure confidentiality - inspection reports are only shared amongst the participating airlines through a secured website. Observations are only conveyed to the respective supplier for appropriate corrective action.
Provide comprehensive training of inspectors and development of standardized inspection procedures according to industry standard.
Reduce workload and costsup to 85% for participating airlines and fuel suppliers.
Enhance safety and improve quality control standards of fuel facilities at the airport, in compliance with airlines regulators requirements.
2023 IFQP Airfield Inspector Training
| Date | Location | Status |
| --- | --- | --- |
| 8 - 12 May 2023 (9AM-5PM) | ATH | Closed |
| 16 - 20 October 2023 (9AM - 5PM) | BOG | Closed |
| 13 - 17 November 2023 (9AM - 5PM) | BKK | Closed |
| 27 November - 1 December 2023 (9AM - 5PM) | BRU | Closed |
2024 IFQP Airfield Inspector Training
| DATE | Location | StaTus |
| --- | --- | --- |
| 15-19 April 2024 | BRU | Open |
| 20-24 May 2024 | ATH | Open |
| 18-22 November 2024 | BKK | Open |
More training dates for 2024 will be announced shortly.
Registration fees
IFQP members: US$2500
Non-members: US$4500
To register, please download and fill in the IFQP Airfield Inspector Training Registration form and send it to ifqp@iata.org
Need more information?