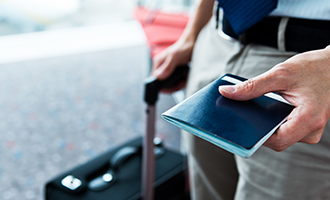 ​​​​​IATA's Passenger Data Exchange Support Plus package provides governments with all necessary PNRGOV standards, helpfully grouped in a single purchase.
​Implement Passenger Name Recognition for Governments (PNRGOV) Capability
The Passenger Data Exchange Support Plus package is available to all countries that wish to have PNRGOV capability implemented. It compiles all the electronic IATA publications and data files needed to implement the new
PNRGOV messaging standard​
.
Our package contains the 2021 electronic editions of:
T​he package also contains comprehensive information on industry procedure​s and agreements to help implementation teams grow their expertise on Passenger Data Exchange​.
Save 15% by purchasing the Passenger Data Exchange ​​Support Plus library instead of purchasing ​each publication and data file individually.


2022 Global Passenger Standards Combo 3 User License
Passenger Data Exchange Database
Media:
Software Application
Notes:
753011 - Only for sales to non-IATA carriers.