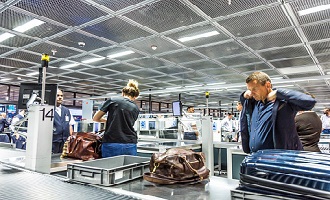 ​Threats to aviation continue to evolve, as such many governments, international agencies and independent aviation stakeholders are striving to enhance and develop aviation security capabilities, both at home and abroad.
In addition, they have to continually adapt to ever changing regulations and challenges that the global security environment presents as they look to expand and evolve their operations.
How can IATA Consulting help?
IATA has extensive experience in the field of aviation security with a proven track record of delivery. As a highly trusted and reliable partner we are able to consistently deliver quality consultancy services and aviation security advice, guidance, training and capacity development services around the world. Our in-house expertise and global contacts are able to effectively work with any entity wishing to explore, design, manage, trial or deliver aviation security capacity development programs and projects.
Management and delivery of local and international capacity development programs and aviation security projects – including consultancy services in the following areas:

Airport Security
Ground Operations Security
Cargo Security
In-Flight Supplies and Airport Supplies Security
Passenger Security – including hold and cabin baggage

The following activities are available in respect of all the above aspects:

C

apacity Development



Security Gap Analysis and Audits
Regulatory Support
Preparation for Certification
Security Management Systems
Design and Delivery of Aviation Security Training
IATA Consulting Experience

Some locations/clients that have benefited from IATA Consulting Services:

Location: Dubai
Project Description: Cargo Security pre-validation with Lufthansa, British Airways, local State entities and local service providers
Location: Europe
Project Description: Creation of the Centre of Excellence of Independent Validators (CEIV) – formally endorsed by 13 EU Member States including France, Germany, United Kingdom, and the Netherlands.
Client: Haiti CAA
Project Description: Reinforcement of aviation security
Client: United Kingdom CAA
Project Description: Creation of two bespoke Independent Validator training courses recognized by 31 EU/EEA States.
More Information
For more information on this or any of our other Consulting services, please complete and submit our contact form here​

. ​​​​​​​​​​​​​​​​​​​​​​​​​​​​​​​​​​​​​​​​​​​​​​​​​​​​​​​​​​​​​​​​​​​​​​​​​​​​​​​​​​​​​​​​​​​​​​​​​​​​​​​​​​​​​​​​​​​​​​​​​​​​​​​​​​​​​​​​​​​​​​​​​​​​​​​​​​​​​​​​​​​​​​​​​​​​​​​​​​​​​​​​​​​​​​​​​​​​​​​​​​​​​​​​​​​​​​​​​​​​​​​​​​​​​​​

Opt in

​ for more information on IATA services you're interested in.​​​