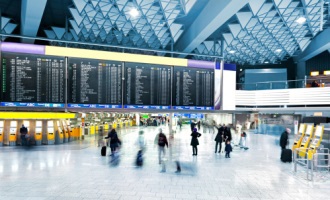 ​Given their size and complexity, airport transactions require highly-specialized expertise. To properly evaluate an airport investment, it is absolutely crucial to identify and assess all risk factors that could potentially impact an airport transaction.
IATA Consulting has the tools and know-how to perform a complete airport transaction due diligence for governments, vendors, investors and financial institutions.
​Who benefited from our services?
Some target airports/clients that have benefited from IATA Consulting:
​​​​
How can IATA Consulting help?
Working on your behalf, IATA Consulting conducts a comprehensive review of the target airport and evaluates all risks to the transaction, the capacity of the airport to meet its obligations as well as its potential as a long-term investment.
IATA Consulting offers a wide array of customized solutions to governments, vendors, investors and financial institutions during airport transactions. Our experts can assist airports in the following areas:
Market
Strategic Analysis
Traffic Forecast
Marketing Development
Technical
Capacity Studies
Technical Studies
Master Plan & Land Use Plan
BOT Contract
Financial
Revenue
CAPEX estimates and OPEX assessment
Business Plan
Commercial
Non-aeronautical activities
​​​​
More Information
For more information on this or any of our other Consulting services, please complete and submit our contact form here​. ​​​​​​​​​​​​​​​​​​​​​​​​​​​​​​​​​​​​​​​​​​​​​​​​​​​​​​​​​​​​​​​​​​​​​​​​​​​​​​​​​​​​​​​​​​​​​​​​​​​​​​​​​​​​​​​​​​​​​​​​​​​​​​​​​​​​​​​​​​​​​​​​​​​​​​​​​​​​​​​​​​​​​​​​​​​​​​​​​​​​​​​​​​​​​​​​​​​​​​​​​​​​​​​​​​​​​​​​​​​​​​​​​​​​​​​
Opt in​ for more information on IATA services you're interested in.​​