The 8th edition of the IATA Airline Cost meeting took place in Geneva on 30th and 31st August. This in person event - by invitation only - brought together around 40 airline representatives from the IATA Airline Cost Management Program (ACMG), and guest speakers such as partners McKinsey & Company and Edgar, Dunn & Company, together with IATA Chief Economist and IATA experts.
ACMG airline members addressed the current financial environment and inflation, debated on cost implications of important business objectives including Cost of Net Zero, labor resources in the aviation value chain, Regulatory Costs, Distribution Transformation and Sustainable Finance. In addition, the cargo carrier Amerijet and passenger carrier PLAY airlines shared testimonials of their performance at recovery. The group also enjoyed a spotlight on Airline Payment Cost and received updates on IATA new initiatives.
See the agenda here (pdf).
A new release of Industry Cost Benchmarks & Key Performance Indicators was announced in September, which is available for ACMG members only.
IATA promotes Industry collaboration, and ACMG activities are open to all interested airlines. If you wish to join the ACMG program and benefit from access to industry cost analytics, with over 100 KPIs and operational cost benchmarks, financial analysis and participation in our meetings and event, please contact us at acmg@iata.org.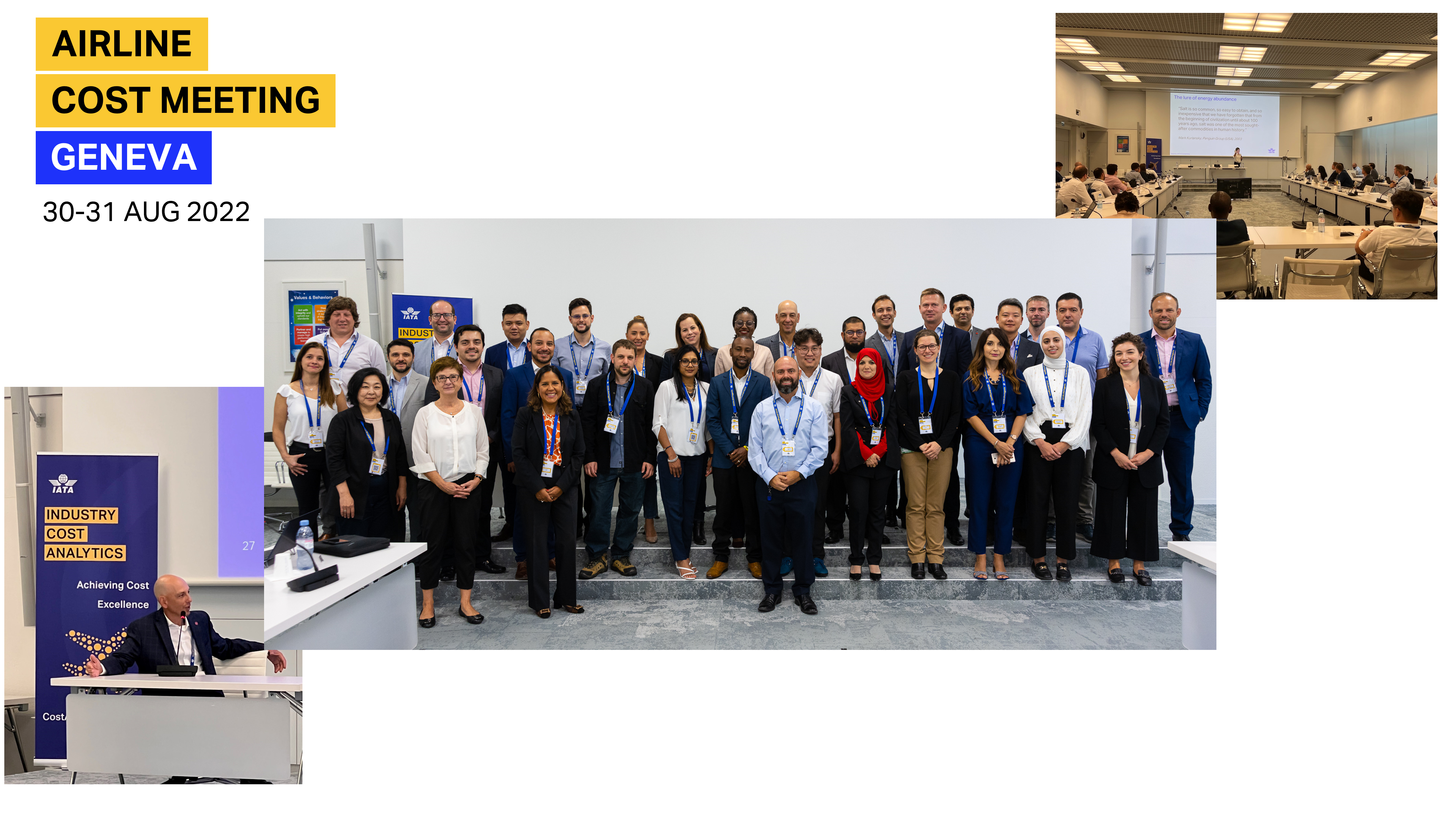 For those Airlines already members of the program – stay tuned for details on the release of ACMG reports!