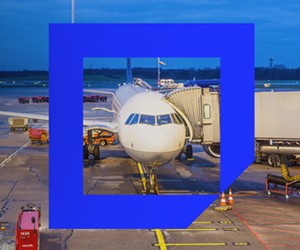 You could be collecting 100% of receivables
Invoicing and collecting directly from each airline can be time-consuming, costly, and prone to error and delay. That can mean unbilled services, disputes over charges, and delayed and refused payment.
Better invoicing & collection of user charges
E&F offers globally trusted systems and processes that have already enabled 99.9% on-time settlement of over 400 billion US dollars for aviation partners. We bring financial trust between airlines and suppliers. Talk to us to learn how we can do the same for you.
"BCAA has maximized its collection rate, which now stands at 98%, up from 70-80%."
- Bahrain Civil Aviation Authority
"The main benefit [of IATA e-invoicing] is to optimize the process of billing. We have fewer queries from customers, fewer disputes, much less hassle."
- Heathrow Airport
Benefits of joining E&F
Delivers average collection rate of 99.17%*
Improves on-time payments and stabilizes cash-flow
Minimizes the risk of non – payment
Reduces disputes through IATA 100% electronic-invoicing system
Grants access to the global IATA financial systems
Interested in the potential of E&F?
To learn more about our billing and collection services, please complete this form
Already an E&F customer?
For questions about your invoices, please contact customer service.