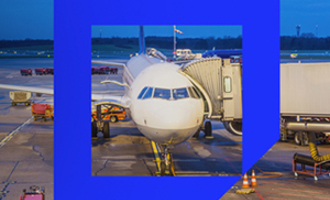 Stabilize your revenue from airlines with no investment. We've already taken care of it.
Let us help you gain full control over your receivables
Invoicing and collecting directly from each airline can be time-consuming and costly. Incorrect billing data may mean you are under- or over-charging your airline partners, who will dispute your invoices and delay or refuse payment. Bringing your receivables under control, so you can improve visibility over your revenue allocation, may seem impossible with the resources and systems you currently have.
IATA E&F allows you to regain control of the entire billing management business process, without investing in systems or additional resources. The cost to you is only a percentage of what you collect, based on the volume and total charges invoiced.
>99% collection, >90% on time
IATA E&F, part of our Airline Partners Payment Solutions (APPS), is a complete, fully outsourced service that allows you to streamline your financial processes, by providing you with:
A state-of-the-art data management tool that facilitates dispute management and financial reporting (the APPS portal)
The support of IATA's globally trusted systems and processes, including the IATA Clearing House (ICH) and the Billing and Settlement Plan (BSP), as well as our privileged relationship with the world's airlines
A billing management specialist, dedicated to your organization, who can also help you improve your internal processes
An expert debt collection team
By entrusting your billing management to IATA, you can minimize the risk of non-payment, improve your collection rate to over 99%, and increase your on-time payment to over 90%. With stable revenues, you can reliably predict your financial situation.
Improve billing accuracy
Gaining control of your receivables starts with accurate billing data, and the portal streamlines the process of obtaining it.
Through the dedicated and secure online environment of the platform, airlines and partners report their own data, which is automatically reconciled. Errors, such as variances, duplicates, inconsistencies, and even typographical mistakes, are detected and mostly corrected by the system.
This refined data is then verified by our team of experts before sending it for billing, ensuring maximum accuracy, minimal disputes, and fastest collection. Your in-house team can also extract it to update your records.
Increase efficiency and control
IATA E&F cuts down the work required by your team, while enabling you to maintain process oversight through the APPS portal data management system, and to stabilize and predict your cashflow. With a recently revamped, extremely intuitive interface, the portal requires very little training to use, and can be customized in multiple ways to meet your needs.
Save time on administrative tasks
Submit billing data through mass upload as well as individual drag-and-drop record entry

customized settlements direct to third parties, such as banks or lenders
Streamline required operations with in-built templates, workflows and conditions, customized to your needs
Grant and manage access for multiple users
Stay on top of your process
Receive notifications of auto-correction and data validation in real time
Be reminded of billing submission deadlines
Directly control the dispute approval process
Export raw data to your own systems
Power up your financial control
Calculate charges in real time
Reliably predict cashflow based on automated settlement via the BSP
See at a glance the current status of your receivables with dashboards updated every four hours
Provide in-depth, customized, dynamic reports to stakeholders
Obtain financial insights in real-time, including trends and predictions
Interested in the potential of E&F?
To learn more about our billing and collection services, please complete this form.
Already an E&F customer?
For questions about your invoices or payments, please contact customer service.