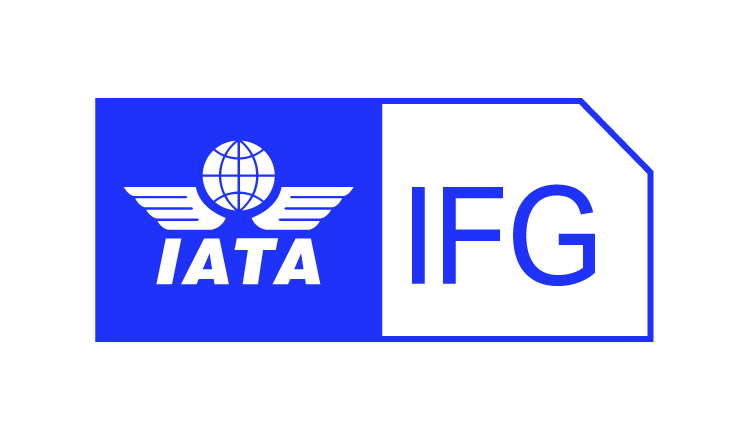 IATA Financial Gateway (IFG) is an omni-channel payment orchestration and management platform fully dedicated to the travel industry. It has been designed to provide airlines, agents and all travel suppliers with the ability to manage and control their payment/settlement processes as well as expand payment diversity throughout all distribution channels and touchpoints on the passenger journey.
What IFG does
As airlines continue to develop and improve their distribution landscape to achieve a global reach, they are also faced with the need to manage a cost effective payment strategy in each distribution channel to lower their payment costs and at the same time increase their payment acceptance.
New payment methods are proliferating and as airlines move into a retailing approach, their payment capabilities remain inconsistent across the distribution channels. Every channel has a multitude of payment processes leading to technical complexity and high costs, directly impacting the airline's profitability.
IFG addresses the complexity by enabling payment orchestration through all channels with a wide range of payment partners worldwide. This ensures the consistency, availability, and flexibility to add different payment options across all distribution channels. Through one single connection via IFG, airlines can deploy new forms of payments cost effectively across their diverse distribution channels and networks, including reporting to the BSP and ARC for agency sales settlement.
How it Works
Airlines and travel suppliers can implement IFG in a few different ways depending on their current system landscape and process flow.
As an orchestration platform, IFG removes the technical barrier for airlines by integrating the multitude of payment providers, enabling all options for airlines/travel suppliers to build their omni-channel payment orchestration strategy.
Airlines/travel suppliers have the capability on the IFG User Interface to build a true orchestration strategy by configuring the business rules they want to apply for every type of sale. They have full control and visibility when it comes to selecting the payment provider, weather it is for authorization, authentication, fraud prevention or accepting a new form of payment in a specific channel.
In addition, IFG also facilitates BSP / ARC reporting, improves security through the latest standards, and, through real-time information capture, provides enhanced risk management capabilities.
Benefits
IFG creates benefits for the entire travel value chain, including the end customer:
Global Reach
By providing global coverage, IFG enhances sales opportunities and improves the customer experience.
Allowing customers to use the payment method of their choice supports a strong sales conversion rate.
Simplification
IFG reduces complexity and increases operational efficiency.
New forms of payment are easier to implement and accept.
Cost efficiency
IFG uses real-time capture services to generate savings through improved management of service level agreements and risks.
Deploying the BSP settlement in all non-GDS distribution channels cuts agency settlement costs.
Security
IFG enhances security by ensuring the latest certification and data privacy standards.
Third party services include fraud prevention, behavior analytics, and tokenization.
Business rules management can be implemented according to organizational payment strategies.
Greater Control
Travel suppliers can take control of which payment methods to accept and when each payment is made.
Organizations can select or change payment partners without any system disturbances.
IFG Payment Solutions
Payment in NDC
With the objective of supporting the airlines' retailing approach through the different touchpoints of the passenger journey to improve user experience, IFG helps airlines create a seamless payment process for their agency sales channels including NDC.


IFG provides an end to end solution from agent validation and profile management to the settlement files generation for the BSP and ARC processing.

IFG facilitates BSP / ARC reporting, improves security through the latest standards, and, through real-time information capture, provides enhanced risk management capabilities.
For Payment Providers
IFG acts as a neutral payment marketplace and welcomes all industry players to be part of the unique payment marketplace with high exposure and increased scope of product offerings to airlines and other travel suppliers.

All payment providers will have the opportunity to directly expose services to airlines and capture sales from all airline distribution channels. The go-to-market deployment time is also greatly shortened with IFG, avoiding long and complex onboarding processes with airlines and travel suppliers.
Contact
If you want to know more about IFG and how it will improve your payment processes, please leave us a message via the form below or contact ifg@iata.org.