Need Help?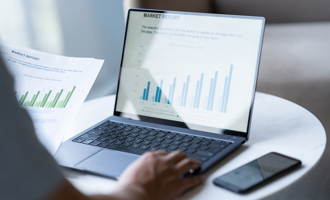 Stay ahead of competition with IATA CargoIS.
For over 20 years, IATA's CargoIS is the air cargo industry's premier market intelligence tool, used by the full range of air cargo stakeholders: airlines, general sales agents, freight forwarders, ground handlers, airports and many others!
Leading air cargo business intelligence ​
CargoIS provides a true picture of market dynamics across more than 80,000 city-to-city unique trade lanes, reflecting the business of 30,000 freight forwarders and more than 200 airlines and GSAs.
To achieve this, CargoIS sources its data from over 21 million air waybills settled every year through IATA's Cargo Accounts Settlement System (CASS), as well as data contributed directly by airlines in CargoIS Direct Data (CDD).
These two data sets represent US$ 32 billion worth of airfreight charges. Because CargoIS is the only air cargo intelligence solution based on both actual settlement data and data directly contributed by airlines, it provides the most reliable and comprehensive market intelligence available today.
CargoIS helps you transform this data into insights, offering a number of tools to analyze the market and identify key trends.
"We have been a long-term customer of CargoIS. The market data provided by CargoIS is instrumental for us in conducting in-depth analyses and exploration at various destinations worldwide. It helps us understand market price and volume dynamics in each country, enabling us to formulate actionable strategies and policies."
EVA Air
Good business decisions are based on solid business intelligence
Knowing your competitors, customers and suppliers, as well as the market landscape is essential for fact-based decision making. Because CargoIS leverages transactional data, it provides reliable data that you can trust in order to make better decision.
Market strategy
Assess what tonnage and profitability can be expected from potential markets when developing business cases.
Account management
Gain a deeper understanding of your partners' business to develop purposeful relationships and encourage loyalty.
Sales and procurement strategy
Base your negotiations on facts and optimize your yield and bottom line.
Operations optimization
Develop a comprehensive understanding of the inbound and outbound market for effective network planning and decide when to partner and with whom.
Performance management
Objectively assess your organization's performance versus the market and competition, and take action.
Need Help?
CargoIS adapts to the unique needs of your organization!
CargoIS subscriptions are designed to accommodate your specific needs and technical capabilities. Our experts can assist you to understand, based on your needs, IT infrastructure and internal processes, which CargoIS subscription is the best match for your business.
Market focus reports
A monthly pre-defined report (Excel file) providing a general market overview complemented by an assessment of how your company performs, including partial airline and freight forwarder rankings (based on flown tonnage). The report can be subscribed to per origin market. It outlines the data available in CargoIS for the past month as well as for the past 12 months on a rolling basis.
Ranking reports
A monthly pre-defined report (Excel file) providing your ranking vs. competition (based on flown tonnage).
Webtool
A powerful, flexible and intuitive browser-based market analysis tool that gives access to the unparalleled depth and breadth of CargoIS air freight market intelligence. You can design and store your own multi-dimensional reports.
Flat files (Business Intelligence Package)
The full depth and breadth of CargoIS air freight market intelligence is provided in ASCII format for integration into your management information system. CargoIS data can then be combined with your own data and be fully integrated into your own processes.
Other pre-defined reports
Other reports are available (top reports, standards reports…), each of them with specific focus and designed for a specific subscriber category. Talk to us so that we can find out what subscription best fits your needs.
Data coverage
The list of markets open in CargoIS is constantly growing. View the current list of markets available.
CargoIS combines the best of 2 worlds to source its data


IATA's Cargo Accounts Settlement System (CASS)
CASS is a global billing system operated by IATA where airlines and freight forwarders settle their transactions. This data source leverages billing data validated by both airlines and freight forwarders and is therefore more accurate and reliable than any other data source.
CargoIS Direct Data
The CargoIS Direct Data (CDD) complements the information received from CASS. CDD consists of data received directly from participating airlines. It was designed together with a working group comprising 30 of the world's largest cargo carriers and a growing number of airlines are contributing their data, every month, ever since. The two data sources are fully consolidated in CargoIS so that you can access all data in a single database.

The majority of the CargoIS products are available in two versions:
CASS source only
Leveraging the 21 million AWBs settled annually through CASS sales agents.
CASS and CargoIS Direct Data (CDD)
Leveraging both data sources for the most comprehensive air cargo business intelligence in the world. Available only to organizations contributing their own data into CDD.
Key benefits of CCD
Enhanced geographic coverage and greater market penetration
Market breakdown by commodity & service with multi-level drilldown capability
Shipment density information
Free event for all CargoIS subscribers
The CargoIS User Forum takes place annually. It provides a unique platform for the air cargo market intelligence user community to interact and exchange experience with its business partners, its peers as well as the IATA CargoIS team. Participants gain insights to improve their data usage and analytic skills to support their decision-making process.
95.5% event satisfaction rate!
"It is always a great opportunity to learn more about current and future projects of IATA CargoIS as well as to gain insights into industry best practices with respect to analyzing CASS and other data "

"Great event, that truly puts into perspective the latest trends, initiatives and business intelligence solutions in Airfreight industry including CargoIS market intelligence products"

"Great event - to share & gain knowledge, experience and workarounds"

"Many thanks for hosting the CargoIS User Forum. I really enjoyed the speakers, topics, information and location! A well-organized meeting and inspirational to move forward with the (New) CargoIS data and future developments. Hope to see you next year again!".

The agenda of the CargoIS User Forum is unique every year. It typically features:
An economic analysis of the air cargo industry with an outlook of the upcoming trends
Industry leaders presenting best practices on air cargo market intelligence
Presentation of the roadmap for CargoIS
Face to face discussions to shape the future CargoIS features


CargoIS subscribers will receive registration insutructions when they become available.
Are you interested in the potential of CargoIS?
Please complete the form below and a member of the CargoIS team will contact you shortly. If you are a CargoIS customer already, please contact the customer service team via the Customer Portal.