Need Help?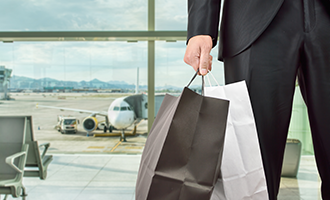 ​For retail outlets, optimizing your point-of-sale strategy at airport locations requires specific and relevant data. Knowing where to locate and what to offer is often a question of cultural preferences. For accurate analysis, you need to know not only the number of travelers passing through at any given time, but also their nationality. The right business intelligence, like IATA's Nationality Traffic Report, can give you the required insights at the passenger level.
While brick and mortar stores are feeling the pressure from e-commerce, walk-in custom at airports is set to grow. In fact, the number of air passengers is forecast to double in the next twenty years. With a captive audience, whose mindset leans towards spending, the opportunities for airport retail are extremely promising. Additionally, your marketing strategy may specifically target certain nationalities. By zeroing in on them in the places where they are more likely to spend, you increase your sales potential.
Need Help?
The most comprehensive picture of travel activity by nationality
The IATA Nationality Traffic Report draws on airline data of tickets sold – not booking – to provide you with the most comprehensive picture of actual travel activity by nationality. This cost-effective business intelligence tool for air-travel retail helps you, for example:
Understand how different nationalities travel and the passenger volume of each nationality in each airport.
Discover which airports they prefer and what the trends are for the future.
Identify the top origin and most popular destination of each airport, and the passenger volume on each route.
Interested in the potential of NTR?
Please complete this form and a representative from the NTR team will get back to you shortly.
Already an NTR customer?
Please contact the customer service team via the Customer Portal for further support