Need Help?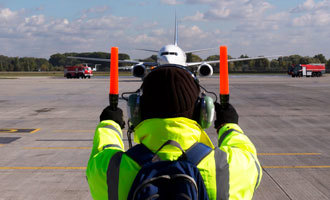 ​In a traditional learning approach, the training is centered on course content, while the delivery of instruction is time-based and teacher-centered.
The course contents are based on defined learning objectives and an assumed level of knowledge from the participants, whose entry competencies are seldom evaluated before participating in the training program. These training programs provide opportunities to address the specific needs of the individual.
Need Help?
The goal of competency-based training and assessment is to provide focused training for a competent workforce. It is a systematic method based on three principles:
identification of the key competencies and skills to be achieved;
determination of the most effective way of achieving these competencies;
establishment of tools for valid and reliable assessment measurement.

Apply a competency-based training and assessment approach to elevate workforce capacity for organizational success

IATA recognizes the challenges faced by many organizations in developing efficient and effective competency-based training and assessment programs while keeping up with industry standards.
In response, IATA has established a service to support organizations involved in the air transport industry, to implement competency-based training programs for operational-related functions in the following areas:
Aircraft Ground Movement
Aircraft Handling and Loading
Cargo and Mail Handling
Dangerous Goods Handling
Load Control
Passenger and Baggage Handling
To support the development and implementation of a competency-based training program and assessment, we developed the following solutions and services.
​We offer a broad and diverse number of courses on how to design and develop competency based-training and assessment.

Competency-based Training Preparation (coming soon)
Ground Operation Training Programs Management (coming soon)

Our consulting services framework describes our methodology, which is broadly classified into five (5) different phases, each with its own unique characteristics and deliverables.
Analysis: This phase concerns the analysis of the training requirements. The objective is to uncover all objectives, needs and contextual requirements that will enable course design.
Design: This phase concerns the specification of training requirements and the structure of the training course
Development: This phase concerns the creation of the training content, material and systems that have been specified.
Implementation: This phase concerns the execution that is. deployment, delivery and maintenance of the training course.
Evaluation: This phase concerns with the ongoing improvement of the training to meets its objectives.

You may engage IATA Training consultants to carry out one or more of the phases based on the level of involvement required.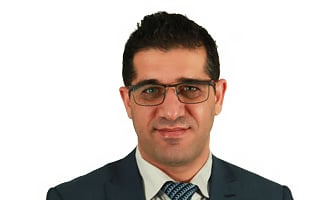 Yaniv Sorany
Senior Manager, Training and Validation Programs
Experienced senior manager with 20 years in the aviation business. Yaniv managed and planned a large number of consultancy projects specifically in the design, development and delivery of customs training programs.
Yaniv's expertise over the last years has included worldwide responsibility and leadership as the product lead for the faculty of cargo and logistics studies at IATA Training. Throughout his career, Yaniv has demonstrated the skills and abilities to manage complex projects in difficult and challenging environments while displaying a high sensitivity for cultural differences and making client satisfaction the highest priority.
Key achievements
Managed and planned over 50 consultancy projects of various scales around the world
Managed the faculty of cargo and logistics studies at IATA Training
Delivery of numerous commercial and partnership agreements with major organizations